Picking the right seeds for deer food plots can make a world of difference.
Food plotting has become a major staple in deer hunting and land management. If you thought it was tough to decide what stand to hunt, try picking seeds to plant in your food plots.
We've compiled a list of seeds that deserve a place in your food plots one way or another. It's also important to note that planting various pre-mixed seeds are a great way to cut out a lot of the legwork of buying various seeds to create your own blend. But, if you want to save a few dollars and head to the seed store, here's a list of seeds we would suggest.
Soy Beans
Soybean food plots have been gaining a lot of attention over the last few seasons and many could argue they're the best all-around seed to plant for deer food plots. They provide fantastic nutrition from germination to late season. Last year, I planted five acres of RWWP Generation 2 Soy Beans across various farms and different plot sizes. In Central Illinois, we had a very dry summer, but we still got a decent crop. The food plots were a hot spot for getting summer intel on local bucks. Once the harsh winter hit, we had deer feeding daily in those plots. It'd be fair to guess there isn't a single bean left at this time. It was completely demolished by the end of the season from continuous browsing.
Bottom Line: If I had one acre carved out for food plots and could only plant one seed, I would go with soybeans.
When to Plant: Late spring/early summer
Clover
Now, just saying clover is a bit broad when there are so many seed variations. Ladino, Crimson and White Clover are some of the most popular seed types for deer. Clover is typically easy to grow and can offer a great source of protein. Clover plots are typically best for early-season hunting.
Bottom Line: Great source of antler growth nutrition, but only offers marginal browsing throughout the entire season.
When to Plant: Clover can be frost-seeded in late winter or early spring. It can also be planted late in the season. It's best to help the shallow roots get established before a hard freeze.
Rye Grass
Ryegrass is one of the easiest seeds to get established. It germinates quickly, but it's important to note it lacks attractiveness to deer in comparison to other seed types. This seed is also cost-effective and takes little prep work. In the winter when the frost gives off moisture, it'll allow the ryegrass to continue to grow.
Bottom Line: Easy to plant and easy to grow, but doesn't provide as much nutritional value as other seed types.
When to plant: Fall is the best and lowest-risk time to plant. Warm soil temperatures would make ryegrass go dormant.
Egyptian Wheat
Egyptian wheat doesn't provide nutritional food, but rather cover for deer and for hunters to create a screen when walking to a stand. This plant grows very fast during the summer and provides cover in the early season. It's important to note that it'll fall over when a hard frost occurs or snow accumulates.
Bottom Line: Great for planting on edges to provide cover and access points to stands.
When to Plant: Late spring and throughout summer.
Austrian Winter Peas
Austrian Winter Peas grow 3-5 feet tall and are highly palatable to deer and other wildlife. It also provides a soil restoration and puts nitrogen back into the ground. They are vine plants and often work well with winter rye. The winter rye allows the winter peas to vine up the rye.
Bottom Line: Deer find this seed one of the tastiest in my experience. It makes for a top tier choice for any deer food plot.
When to Plant: End of August/September.
Purple Top Turnips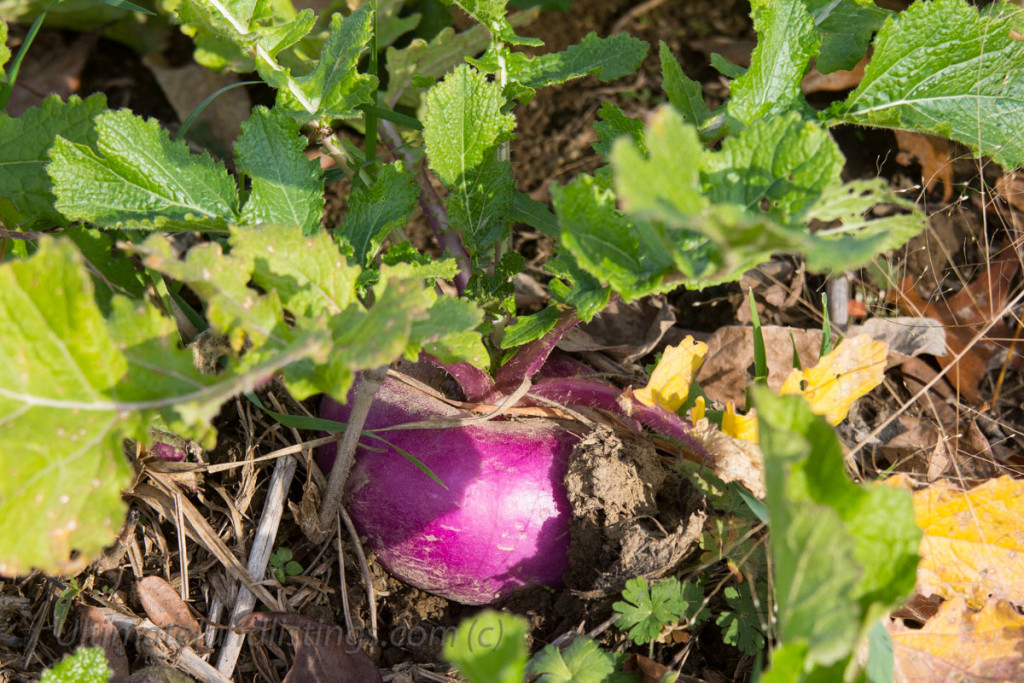 Brassicas make for a great food plot seed. The deer like to eat the actual turnips typically late season, and then eat the leaves throughout the season. They're easy to grow in well-drained soil. In my experience, deer will feed on this plant after the season, so it can make for a few easy shed hunts in the spring. Late winter can be hard on the deer herd, so providing them quality food sources throughout the year is key to managing.
Bottom Line: Easy to grow and a great late-season plant.
When to Plant: Late August to October.
Now that we've provided this list, be sure to start prepping your food plots to allow for a smooth plant. The work that's put in now will pay dividends for this year and many more seasons to come.
Be sure to do your due diligence before planting, as the above information can vary depending where you are.
NEXT: AN IN-DEPTH LOOK AT THE EXODUS TREK TRAIL CAMERA
https://rumble.com/embed/u7gve.v3tohd/
Enjoy the outdoors?
Sign up for daily stories delivered straight to your inbox.