This is what makes a tactical handgun tactical in the 21st century.
What exactly makes a handgun "tactical?"
These days, some might say an aggressively stippled grip, as many accessories as you can fit on it, and an FDE finish. However, there was a time when a good ol' .45 ACP 1911 pistol was the epitome of tactical handguns.
In my opinion, any handgun that is designed for defense or assault, and not for hunting, for competition, or as a throwback or reproduction gun, is a "tactical" handgun.
However, in the gun world, the term "tactical" refers to a specific range of handgun features. Basically, large handguns that do not try to minimize their size for concealed carry and instead embrace extended mags, accessories, and anything else that makes a handgun more effective (while also making it bigger and heavier) is a tactical handgun. These models are generally full size semi-auto handguns, like those open carried by law enforcement, with a factory accessory rail.
Today, a tactical handgun is also expected to have some kind of low-light shooting solution, like night sights, or to include a slide milled to accept a red dot sight. Whether a hammer gun or a striker fired pistol, today's tactical pistols are expected to have a threaded barrel that can accept a suppressor or muzzle device. Another common option will be higher iron sights that can be used with a suppressor. They will also typically come with one or more extended magazines for addition ammo capacity. A tactical handgun may also be offered with or without a manual safety when the base model of the gun will not be, especially DA/SA pistols with exposed hammers, though some tactical striker guns are offered with a thumb safety.
Since these sidearms aren't typically suitable for concealed carry, what are tactical pistols used for? Home defense is the most common answer. Others who keep a firearm secured in their vehicle prefer to have a full sized handgun with all the bells and whistles. In addition to all the added features, the full size grips mean tactical handguns typically have superior ergonomics compared to small concealed carry guns.
The VP9 has become one of the most popular 9mm striker guns on the market since it was introduced in 2014. It is very similar to the company's P30 DA/SA pistol and is only the third striker gun ever made by H&K. A variant of the VP9, the VP40, is chambered for .40 S&W. The gun was originally designed on request from the Bavarian State Police as a replacement for the aging HK P7.
The VP9 Tactical OR model comes with a larger, glove-friendly trigger guard, ambidextrous controls, a threaded muzzle, and a customizable polymer grip frame. It comes with three standard 15-round mags, but extended magazines are available.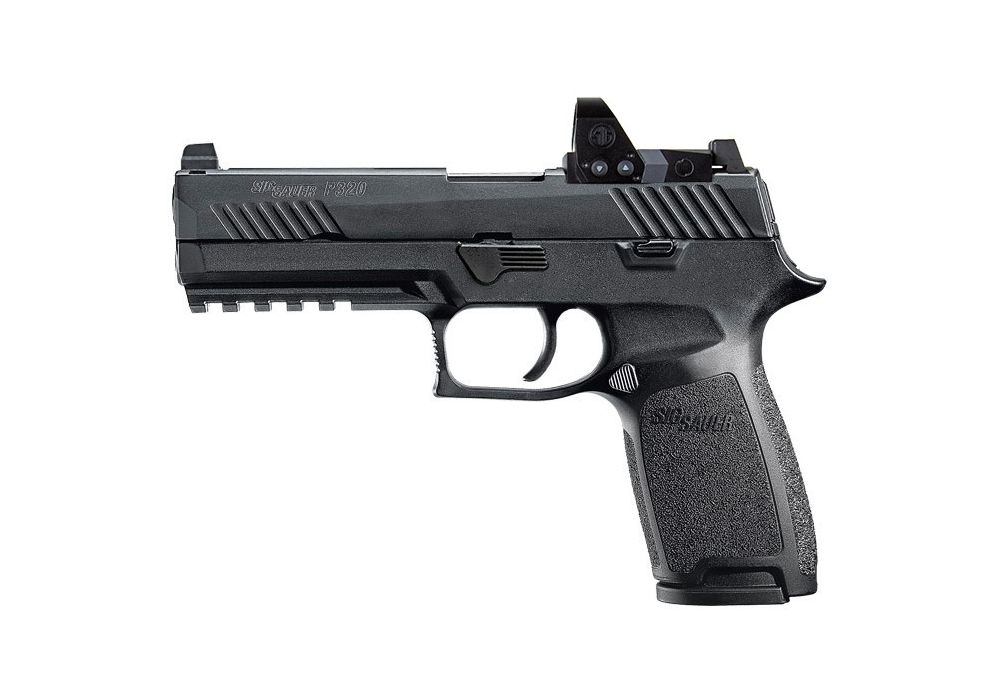 This variant of the military's 9mm M17 pistol comes with a SIG Romeo1 Pro red dot sight and suppress-height 3-dot night sights. This model includes standard 17-round magazines, but 21-round extended mags are also available, and so are extended, threaded barrels. For a gun nearly identical to the military's model, SIG makes the P320-M17, which comes with an FDE finish, a manual safety, and includes the 21-round mags.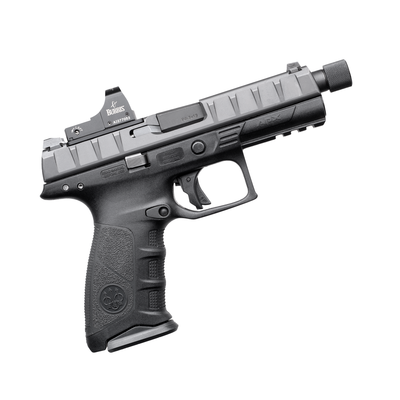 The APX Combat model is the souped up version of the Italian gunmaker's popular APX striker-fired pistol. The Combat version has a slide milled for a red dot optic and a factory threaded barrel. Instead of slide serrations, the APX features a series of large ridges machined into the slide on either side that make the gun easy to operate with gloves.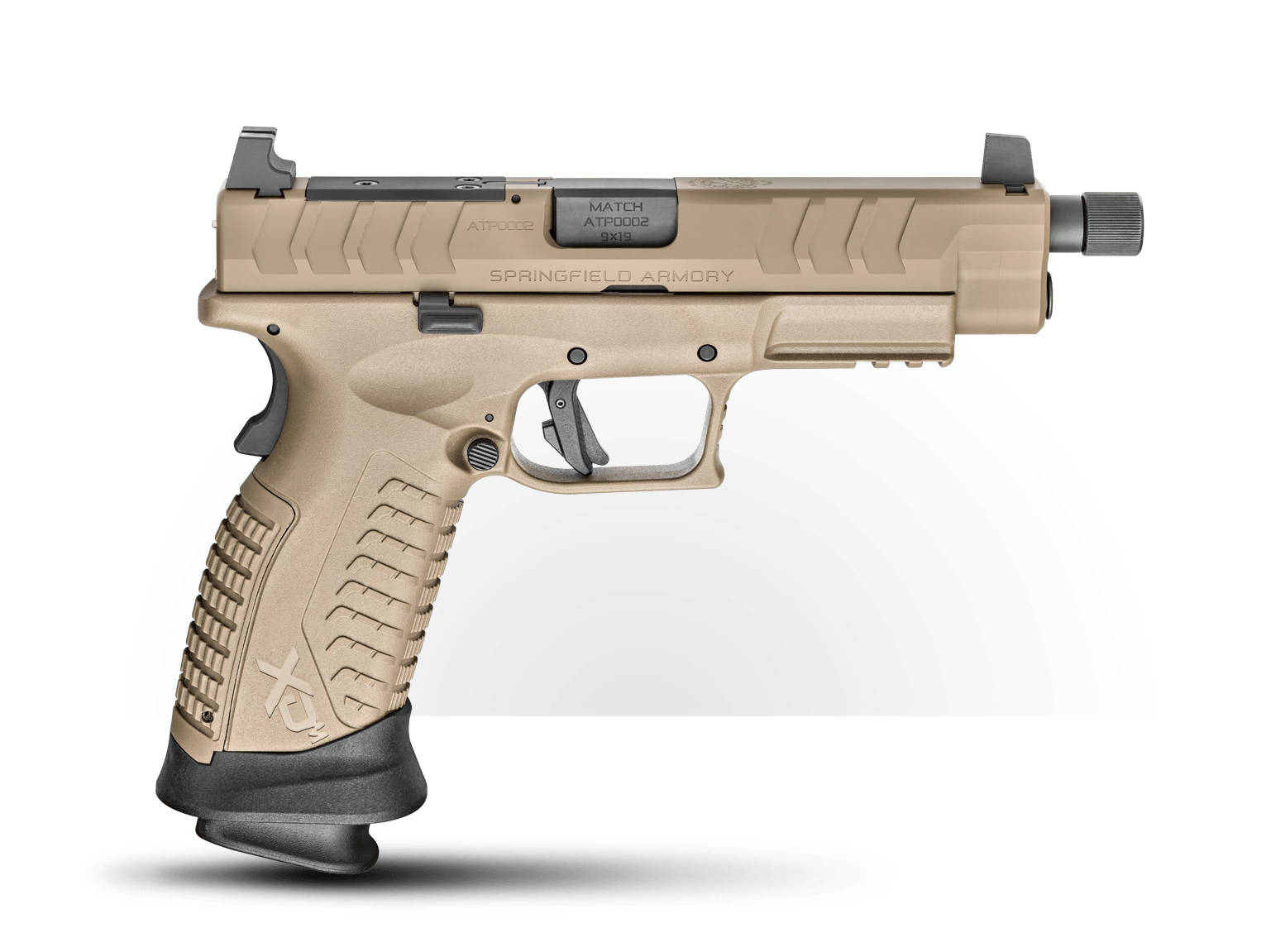 This enhanced version of Springfield's popular XDM pistol includes an FDE finish, an extended, threaded barrel, a slide milled for today's top red dot optics, suppressor-height iron sights, Springfield's Match Enhanced Trigger Assembly (META), an ambidextrous slide stop, improved slide serrations, and an impressive capacity of 22+1 rounds of 9mm ammunition. The magwell is also flared for easier loading of extended mags.
The versatile Q4 TAC M1 is designed to allow the user to switch from a red dot optic to iron sights easily. It's built for right- and left-handed shooters with an ambidextrous slide stop and a paddle style ambi magazine release. It pairs unparalleled ergonomics with a great trigger, a slide milled for optics, suppressor-height iron sights with and adjustable rear sight and a red fiber optic front sight, and, of course, a threaded barrel. The pistol uses 17-round extended mags and comes with three interchangeable backstraps.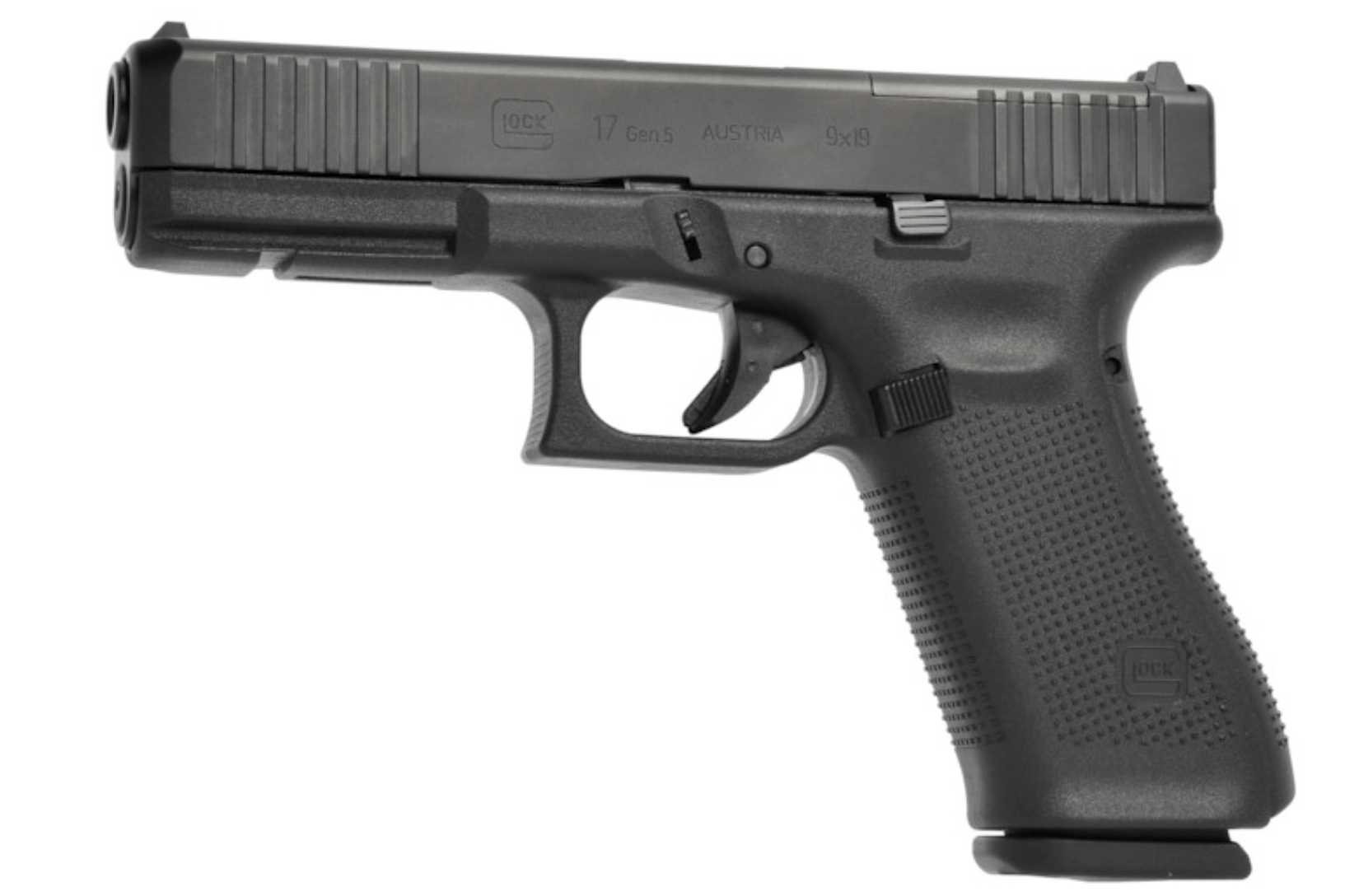 This updated version of the G17 (which was the original polymer frame semi-automatic handgun) includes Glock's Modular Optic System (MOS), which includes a precision machine slide ready to accept the most popular handgun red dot optics. The slide also has front serrations for easier use and the latest Glock nDLC surface finish for protection against wear and corrosion. The pistol also includes a reversible magazine catch, ambidextrous slide stop lever, and Glock's Modular Backstrap System for an individual fit. The pistol will accept all full-size or larger 9mm Glock magazines. The smaller Glock 19 MOS 9mm pistol is also available for those who prefer a more compact handgun with a smaller grip.
This gun is somewhere between a pistol and a carbine. It's designed to be fired with two hands but doesn't have a stock, so a laser sight or a red dot are definite attachments—especially since the Charger doesn't come with iron sights—and both are easy to mount on the top rail or on the M-Lok handguard. A viridian HS1 Handstop laser sight would feel right at home on the handguard as well. It includes a threaded barrel, reversible charging handle, and it's a takedown just like its Ruger PC Carbine big brother, so it can be easily stored and transported.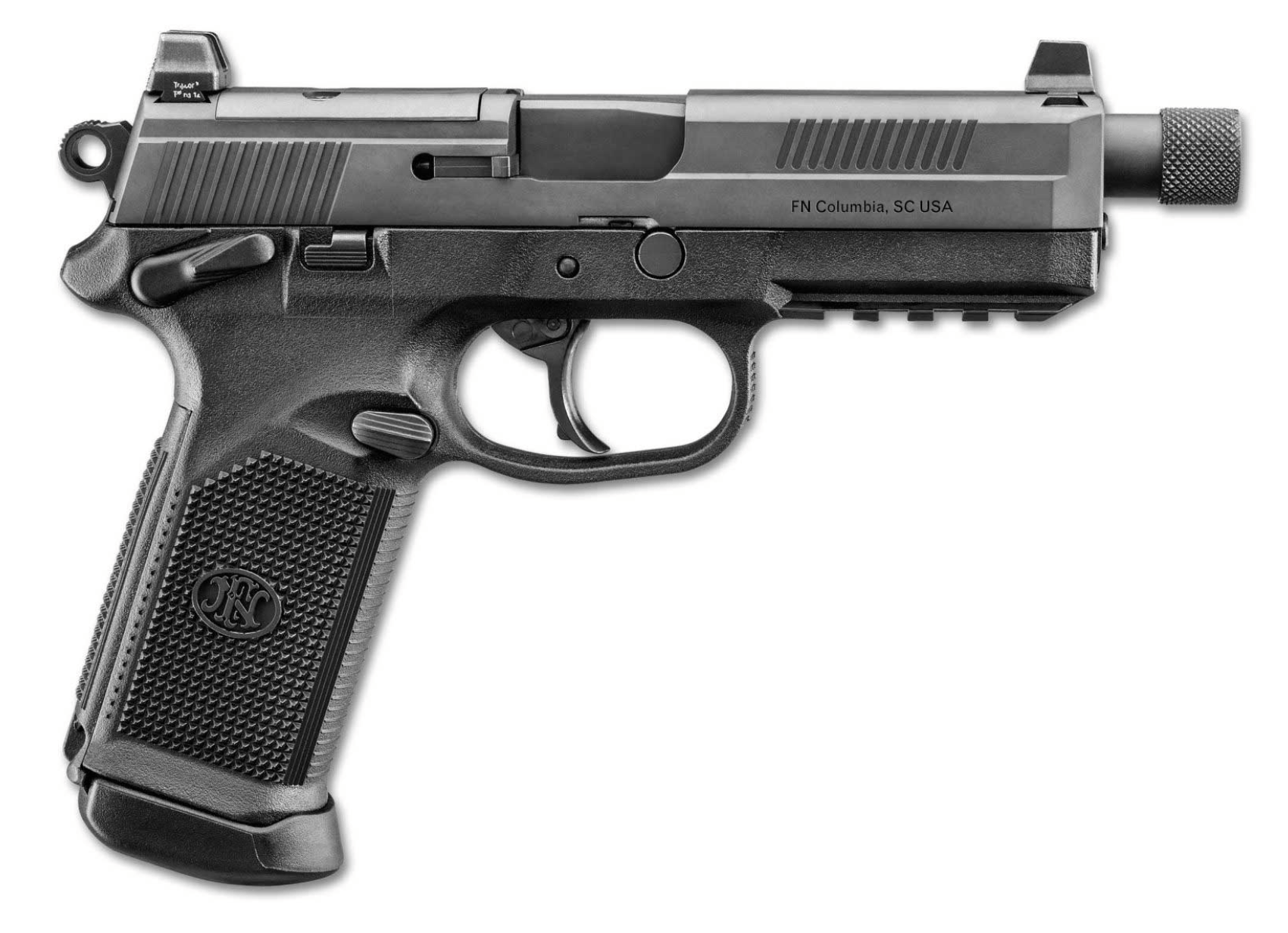 This .45 ACP pistol is an upgraded version of the FNP-45 Tactical pistol, which was developed for the U.S. Joint Combat Pistol Program. This combat handgun was designed with the latest in technological advancements in handgun engineering, offering .45 ACP performance and a host of unique features.
The pistol uses 15-round magazines and features a checkered polymer frame, a low-bore axis for reduced felt recoil, and four interchangeable backstraps. All operating controls are fully ambidextrous and the 5.3-inch cold hammer-forged stainless steel barrel has a threaded muzzle to accept suppressors, compensators, and other accessories. The stainless steel slide has high-profile combat night sights and includes two mounting bases to accept multiple styles of optional red-dot electronic sights.

NEXT: 12 OF THE BEST CONCEALED CARRY 9MMs
WATCH
Enjoy the outdoors?
Sign up for daily stories delivered straight to your inbox.