We have your go-to fresh summer fish meal right here: A Blackened Catfish Recipe that's perfect for the grill.
Raise your hand if you are looking forward to catching, and therefore eating, some catfish this season!
Us too, and we're honestly starting to run out of good ways to prepare it. The classic fried catfish nuggets can get a little old, and you can only eat so many fish tacos.
Once again, our friends over at Napoleon Grills are heating up their seasonal recipe list, this time with a Blackened Catfish Recipe that's to die for. It was just the new spin on catfish we needed.
Using a Napoleon TravelQ™ PRO and your grilling skills, you'll be able to put together a quality meal for as many as you can feed. The extra cool thing is that this recipe can be applied to basically any fish, spicing things up and adding a lot of great flavor with both seasonings and sear, aided by the grill's precise temperature control and dual stainless steel burners.
It's worth pointing out that a true "Blackened" fish recipe can make things rather smoky, and that's pretty much the point. But if you do it indoors, you're going to have that lingering smell for a good while afterwards, no matter what.
That's the beauty of the TravelQ PRO. It's perfectly portable for easy travel and set up, whether you're just moving it from where it hangs in the garage to the back patio, or hauling it in the trunk for a day at the beach. Camping, fishing, no matter what, you're going to be set up with the right grill if you bring a this powerful portable.
Whip this one up with some fresh-caught fish, and you'll rarely bother with other recipes.
Blackened Catfish Recipe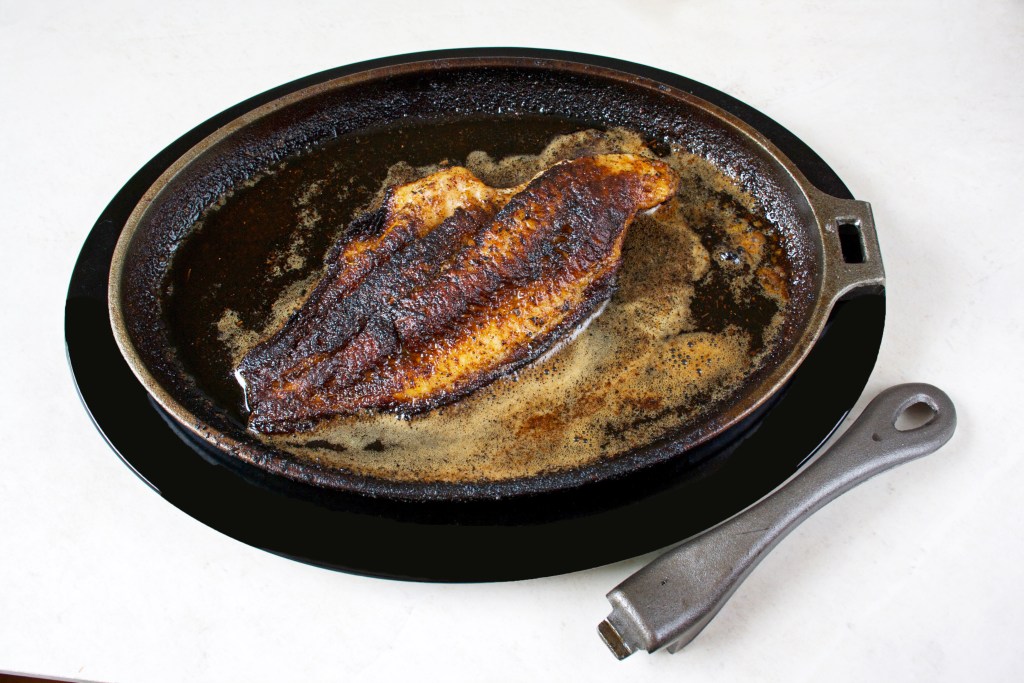 Prep time: 5 minutes
Grill time: 8 minutes
Serves 4
Ingredients
4 catfish fillets or 2 large fillets sliced in half
1 tsp. thyme
1 tsp. chili powder
1 tsp. lemon pepper
1 tsp. onion powder
1/2 tsp. smoked paprika
salt to taste
1/2 cup of butter, melted
1 lemon, sliced
Directions
Step 1. Rinse the catfish fillets and pat them dry with paper towel.
Step 2. Place your cast iron skillet on the side burner of your grill and preheat it until it is smoking hot. Literally smoking. If you do not have a side burner, or are using the TravelQ™ PRO285, place the skillet over direct heat on your cooking grids to preheat.
Step 3. In a small bowl, combine the thyme, chili powder, Cattle BoyZ, onion powder, smoked paprika, salt, and lemon pepper.
Step 4. Brush the fillets with half of the melted butter and press the seasoning mixture into the fish on both sides.
Step 5. Once the cast iron skillet is screaming hot, carefully add the remaining butter, using half of the butter per fillet, and the fish. You should be able to fit one large or two small fillets at a time.
Step 6. Cook the catfish on one side for about four minutes without moving it or touching it. When the smoke turns gray—this happens after about four minutes—flip the fish and cook for another four minutes.
Step 7. Serve the fish on a bed of rice with a slice of lemon and some green onions or with your go-to camping side dish.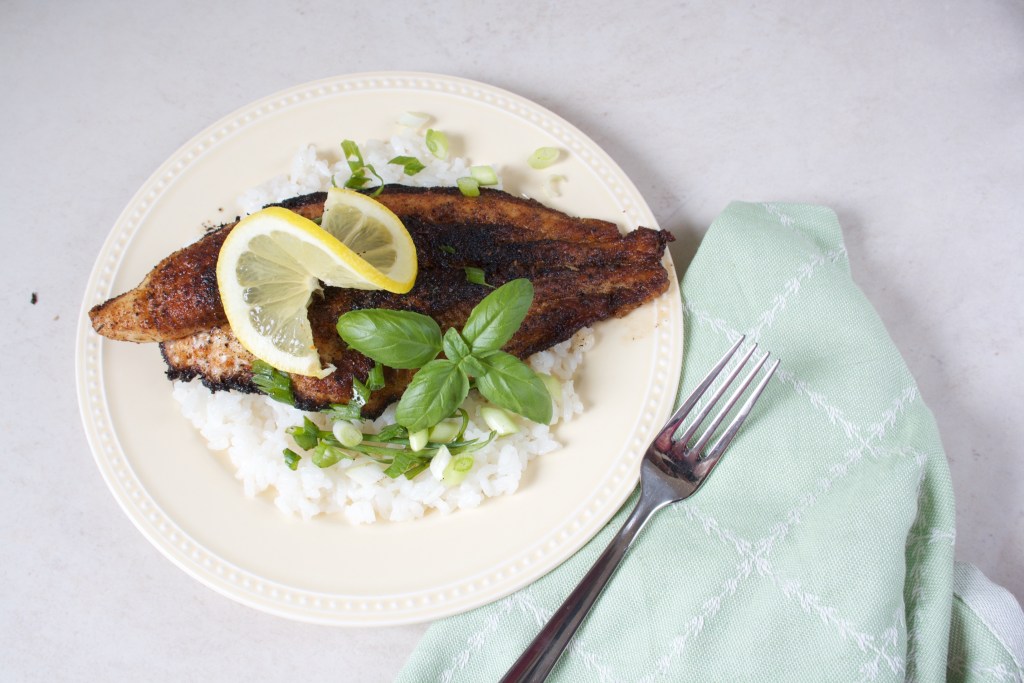 If you take the opportunity to upgrade to a Napoleon Grill now, you'll have the entire summer to perfect this and other recipes for the fish you catch and the meat, vegetables, and other summer foods you love throwing into the mix.
When Napoleon sets out to build a portable grill, they do it right. Backed by a 10-year warranty, for $399 you get:
Dual stainless steel burners
An extra large 285 sq. in. cooking area with cast iron cooking grids
An intelligent, windproof design that holds the heat in and features a high-top lid for cooking roasts and other large cuts of meat
A great transportation and storage mechanism: when in use, the legs lock into upright position; when folded, they double as a wall hanger
Learn more about the power and versatility of the Napoleon PRO285, and to find more recipes and grilling tips, follow them on Facebook!
NEXT: VENISON STEAKS WITH LEMON AND HERB SEASONING
Enjoy the outdoors?
Sign up for daily stories delivered straight to your inbox.