Have you ever eaten rabbit cacciatore? Squirrel and dumpling soup? Marmot biscuits and gravy? What about grouse piccata? If these dishes are making your stomach growl, maybe that's a sign that you're meant to hunt small game this fall. Small game hunting is one of my all-time favorite outdoor activities. Although I've only been hunting squirrel, rabbit, and grouse for a couple of years, it's been long enough for me to make small game season an annual pastime. With its lengthy season dates, affordability, and ease of access, hunting small game is the perfect way to either try hunting for the first time or spend more time in the field between big game seasons.
What You Need for Small Game Hunting in Colorado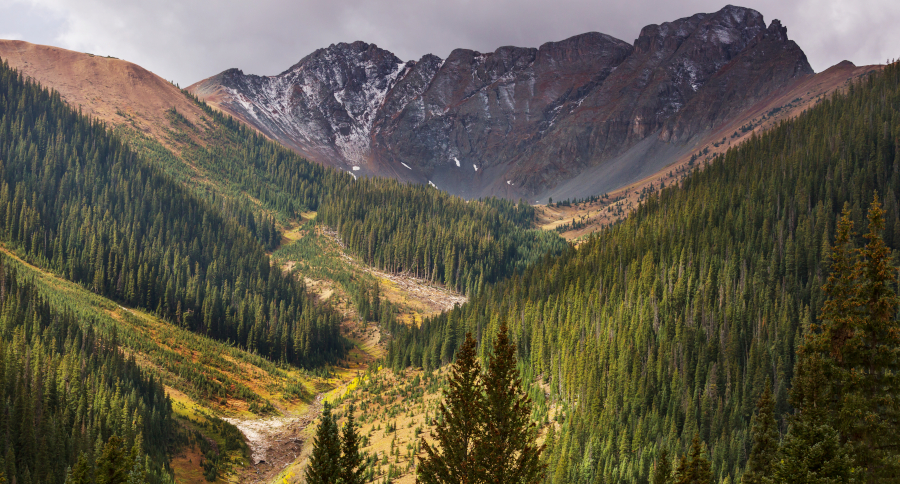 Thankfully, it doesn't take much to chase small game in the Rocky Mountains. You'll need some obvious things such as a gun, ammunition, a small game license, and some decent hiking boots. I shoot small game with either a .22 long rifle or a .17 HMR. Learning to point a shotgun is one of my goals for this upcoming fall, but I find shooting small game with a small-caliber rifle minimizes meat loss and decreases the weight you carry into the field. My .22 is quite light, weighing only 5 pounds. Comparatively, a pump-action Remington 870 12-gauge is about 7 pounds. Additionally, ammunition for .22s and .17s are two of the smallest rifle cartridges. This saves you more weight and space in your pack. However, keep in mind that if you're hunting upland birds, a shotgun is required in Colorado.
As with any type of hunting, states require you to first have an active small game hunting license. Typically, these are some of the cheapest tags you can buy from their state's fish and game agency. For example, the Colorado small game license costs $31.41 for a resident and $86.50 for a nonresident. At the other end of the spectrum, a nonresident bull elk tag in Colorado costs $700.98. You'll also need proof of your hunter safety certification and a Habitat Stamp, which is $10.59 and gets automatically added to your first hunting or fishing license purchase for the year. You can get the most updated information, and purchase your Colorado small game hunting license, at the Colorado Parks and Wildlife website.
For gear, I always wear lightweight hiking boots, pants that I don't mind getting dirty, a comfortable shirt, and probably a hoodie. After November rolls around, I keep a couple of extra wool layers in my backpack in case the weather turns or the wind picks up. I always have water, snacks, my Gerber knife with replaceable blades, game shears, a game bag, and a few spare grocery bags in my pack, too. Sometimes I throw in my binoculars just for good measure; you never know when you'll see a cool bird or a faraway mule deer!
Small Game Legal to Hunt in Colorado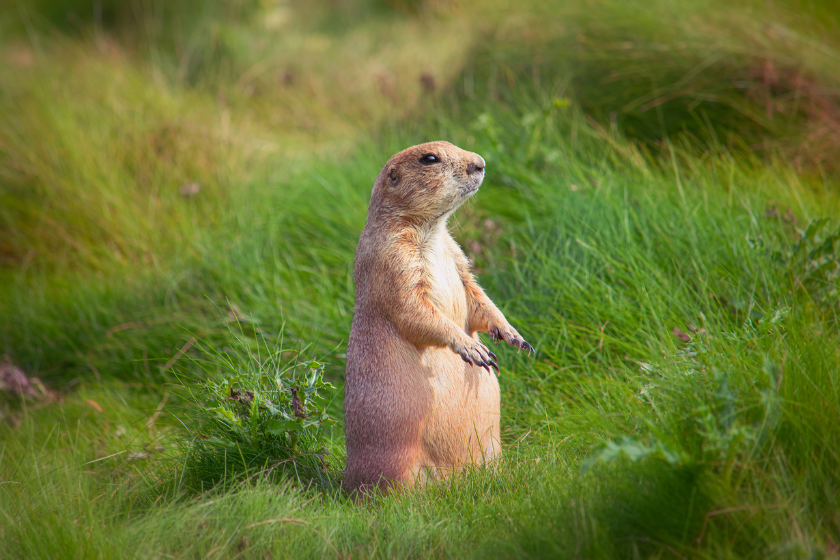 Colorado offers an abundance of small game species you can hunt. In this state, small game covers everything from waterfowl to upland birds to small mammals. You can find the entire list of huntable species in Colorado's 2022 Small Game & Waterfowl Brochure.
Colorado is home to two North American migration flyways: the Central Flyway and the Pacific Flyway. The continental divide runs through the center of the state and splits both flyways. Each flyway has its own hunting regulations for taking waterfowl like ducks and geese.
Twelve species of duck call this Western state home including mallards, pintails, blue-winged teal, wigeons, wood ducks, goldeneyes, and more. One can also hunt for American coots and mergansers. Colorado geese are lumped into two categories: light goose and dark goose. Think snow geese and Canada geese. Each coloration often has its own corresponding bag and possession limits.
When it comes to upland birds, 16 species are huntable in Colorado. This state boasts iconic birds like pheasants, dusky grouse, and mourning doves, but we also have a few unique species including greater prairie chickens, greater sage grouse, and chukar. Bird hunting is available all across the state from the eastern plains to the western canyons and everywhere in between. Just be sure you don't shoot these birds with the .22!
Small mammals are widely available from east to west, too. The hot, dry plains offer excellent prairie dog, rattlesnake, ground squirrel, and jackrabbit hunting. In my neck of the woods, species such as pine squirrels, snowshoe hare, and marmot run rampant. Whether you want to explore dark timber or open grasslands, there's a small game species out there for you.
The Eastern Plains
As previously mentioned, an abundance of small game species can be found in Colorado's eastern plains. Small ponds, flooded cornfields, and large reservoirs make excellent stopover habitats for migrating waterfowl. Cottonwood bottoms offer everything from doves to prairie dogs to furbearers. Sage-covered hillsides with grassy bottoms hide pheasants, rabbits, and nearly everything in between. With this type of habitat covering 50 percent of the state, you can't go wrong when deciding to hunt the plains.
This type of habitat is generally very windy, dry, and exposed. It's important to pack for the conditions when exploring the plains country. If you're hiking the rolling hills of eastern Colorado, bring extra water, light clothing to cover your whole body, sunglasses, a brimmed hat, sunscreen, and lightweight boots, and consider bringing a wind or rain layer. You might even want a small sun shade you can set up to take a break from the strong rays. Don't forget to watch out for rattlesnakes!
The Western Mountains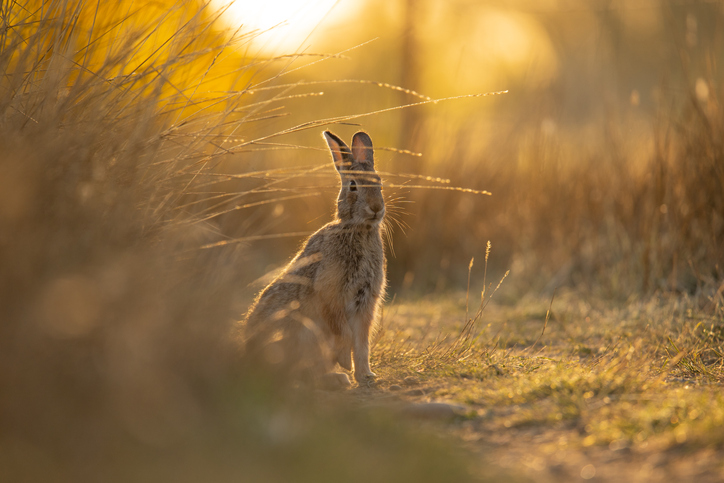 If you're going hunting in Colorado's Rocky Mountains, you're in for a treat. Although this habitat isn't exactly easy to navigate, dedicated hunters will be rewarded with packs full of squirrels, rabbits, and grouse. Changes in elevation offer different hunting experiences, too. High-elevation marmot or ptarmigan hunts will test your capacity for low-oxygen environments. Mid-elevation squirrel, hare, and rabbit pursuits will send you through brushy willow bottoms and stands of doghair pines. Plus, it could snow on you basically any time.
The western slope has plenty of rugged mountains, but it features countless canyon bottoms, too. These places are where chukar, ambitious squirrels and rabbits, and a really neat animal called a ring-tailed cat call home. Inherently unique, gorges and canyons will test you physically; they can be some of the most challenging places to hunt. However, determined hunters will be blown away by the beauty of these hunting spots and will take home an unforgettable experience even if they never fire their guns.
Whether you seek upland birds, small mammals, or waterfowl, Colorado won't disappoint you when it comes to small game hunting opportunities. Ample species and public lands are available to any hunter willing to get out and explore this incredible Rocky Mountain state.
Enjoy the outdoors?
Sign up for daily stories delivered straight to your inbox.