SITKA is turning clothing into gear.
The SITKA Whitetail Systems line features gear for the dedicated deer hunter.
I took the time to review this product line in the woodlands and treetops of Ohio this deer season.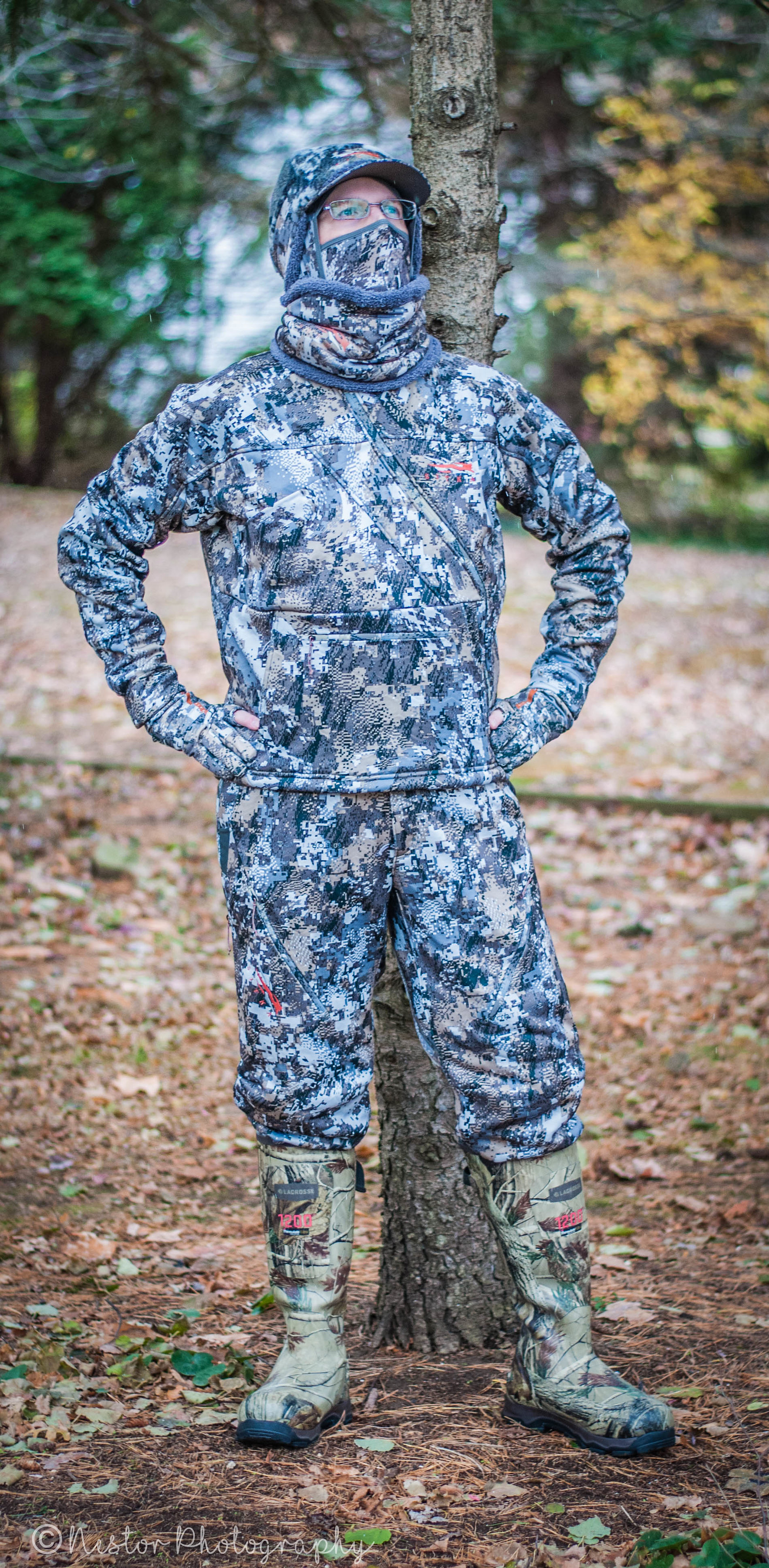 It was a very hot day in the beginning of summer when I received a box from SITKA Gear. While opening the nicely packaged shipment, I discovered the SITKA Whitetail System gear ready to test out this deer season. The clothing would have to wait for cooler weather and deer season. Well, the wait is finally over.
Deer hunting in my home state of Ohio can be due to poor weather. In late September, we may have 90-degree days. At the end of the season, our now-frozen state resembles the a frozen tundra with sub-zero temperatures. We sweat on the hike to the hunting stand and then freeze while we're sitting in the cold weather. Layering with quality gear is the only logical solution.
Well, SITKA Gear doesn't produce that average cheap-cotton clothing you buy at the big box retail store. This is high-end gear for the serious hunter. I received the following items to review.
Neck Gaiter Optifade Elevated II
Core Lt Wt Hoody Optifade Elevated II
Fanatic WS Beanie Optifade Elevated II
Fanatic Glove Optifade Elevated II
Sitka Cap Optifade Elevated II
Fanatic Lite Jacket Optifade Elevated II
Fanatic Lite Bib Optifade Elevated II
These items boast an odor-free fabric called Polygiene. You can wear your gear several times before you need to wash it, which seriously comes in handy for hunting clothes. Gore Optifade Elevated II concealment disrupts the body's outline. Deer are very talented at spotting the human form. Primaloft Insulation and Gore Windstopper keep you warm in the frozen landscape.
High-end hunting clothes have come a long way. Comfort will keep you out on the stand longer, and the longer you wait, the better your odds are at tagging your game.
Right from the start, I was really impressed with the SITKA Whitetail System product line. The insulated clothing is very warm but not bulky. That means less puff to get in the way of bow strings and weapon handling at that critical moment. These items also compress down small to fit in a standard-size pack. They allow you to hike out to your stand wearing the lighter articles of clothing, and put on the heavier garments when you get there. This helps avoid the dreaded sweats that'll certainly cut your hunt short.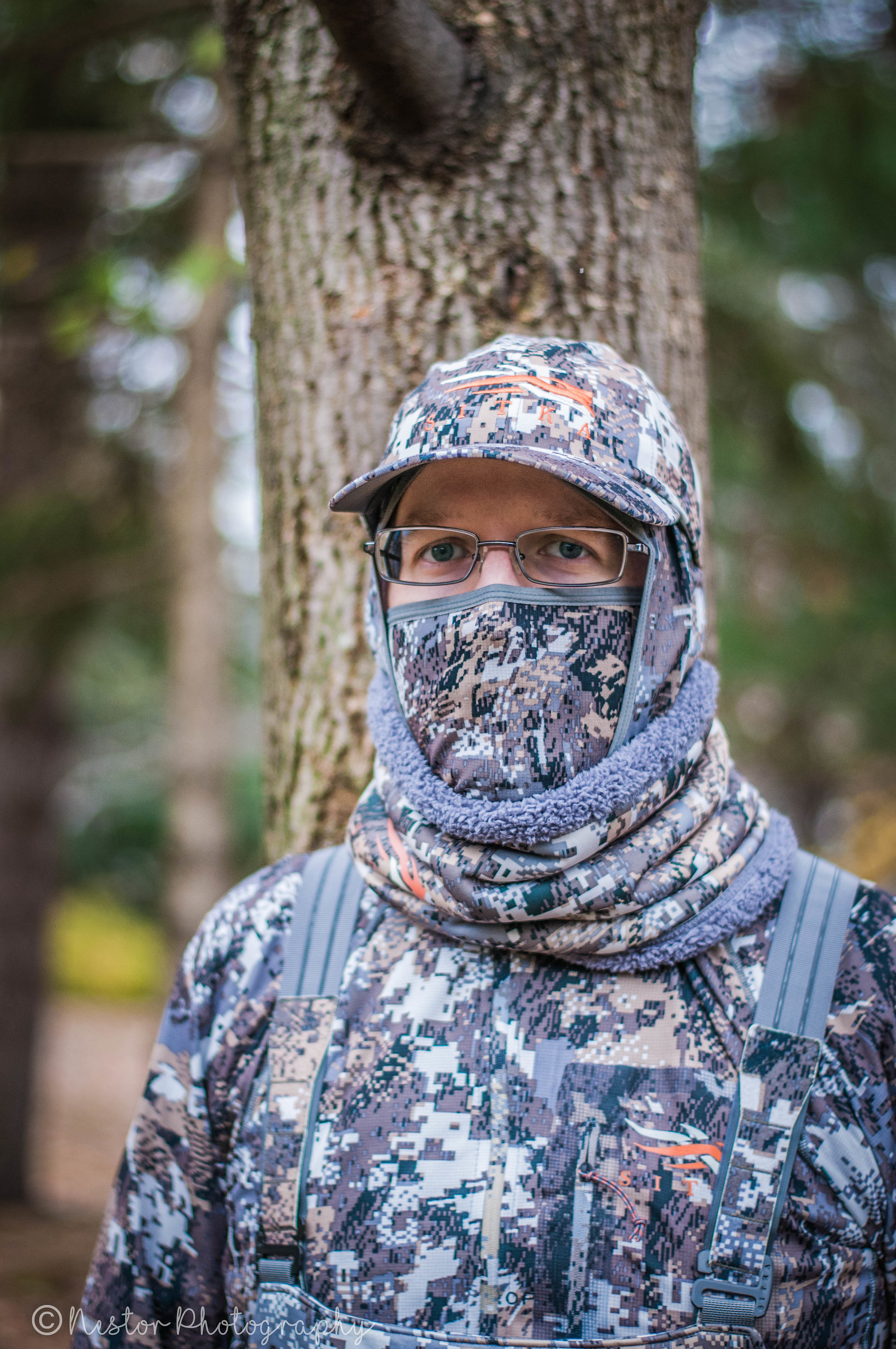 I'd also like to mention the unique zipper on the Fanatic Lite Jacket. This zipper travels from your left hip to your right collar. This allows for a soft, smooth surface against your neck, eliminating that jabbing-zipper problem. With a handy rangefinder pocket and a variety of other pockets, the Fanatic Lite Jacket is incredibly useful and comfortable.
The Fanatic Lite Bib has easily adjustable suspenders that don't have any clanging buckles. They're easily adjustable to whatever bulk you are wearing under them. Both soft and warm, this fabric is just amazing. Zippered pockets once again are handy for keeping small items, cell phones and wallets safe.
The Core Lt Wt Hoody is a very lightweight pull over that has not only a hood but an integral face mask. Never forget your face mask at home ever again. This hoody is great in hot weather or under other gear as a base layer. The zippered chest pocket is handy and the sleeves have thumb loops so they never ride up.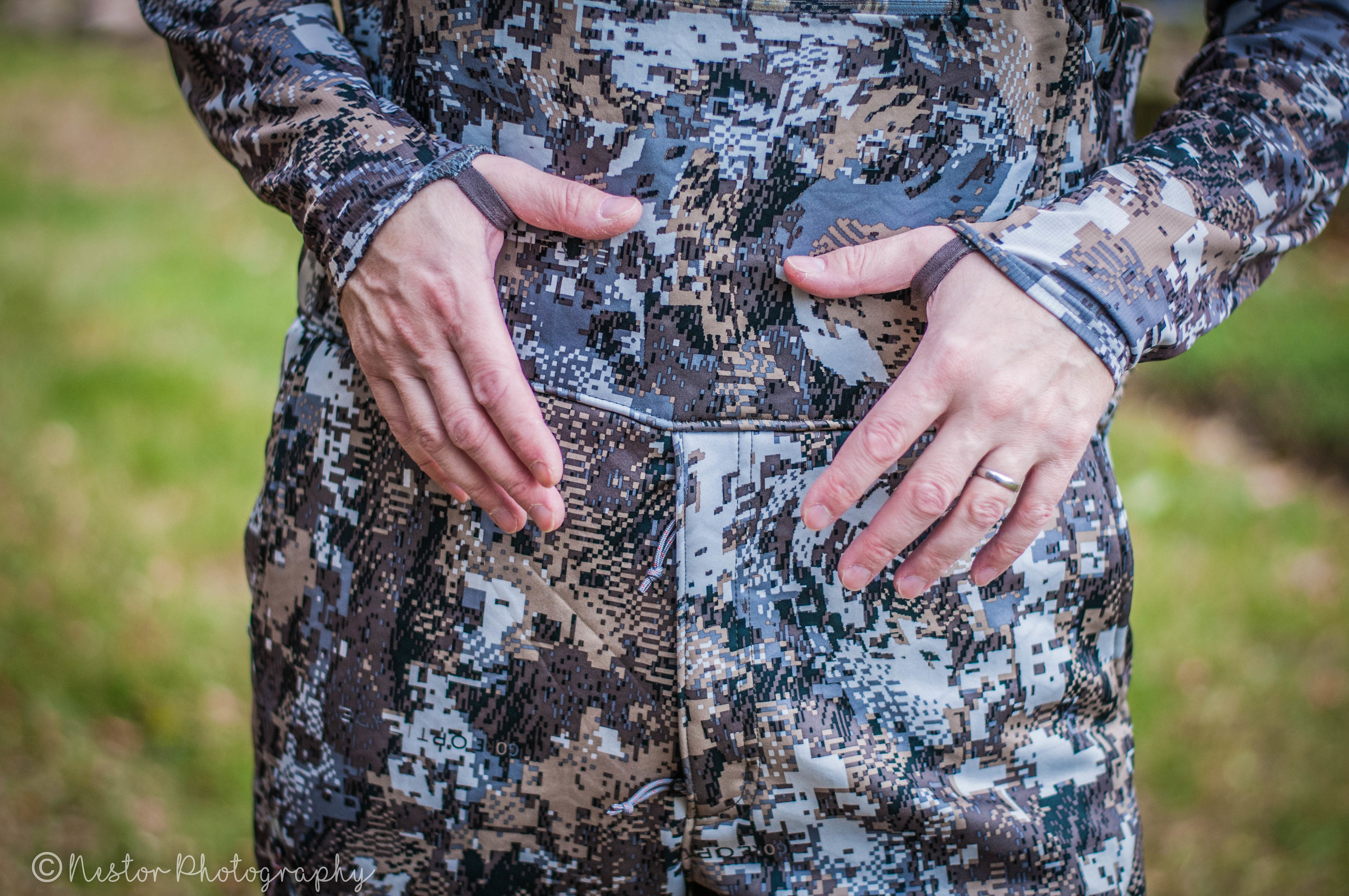 The Fanatic WS Beanie and the neck gaiter are lined with ultra-soft fleece material. No chaffing with these items. Remember, you lose a large amount of heat from your head and neck region. Keep those warm and your entire body will be warmer. The SITKA Cap is he perfect thing to top you off. I found the Fanatic WS Beanie pictured above can be worn over this hat comfortably. Now, that's true layering. The Fanatic Gloves have exposed trigger fingers and thumb ends on both the right and left gloves. This allows for easy use of archery gear and completing miscellaneous tasks.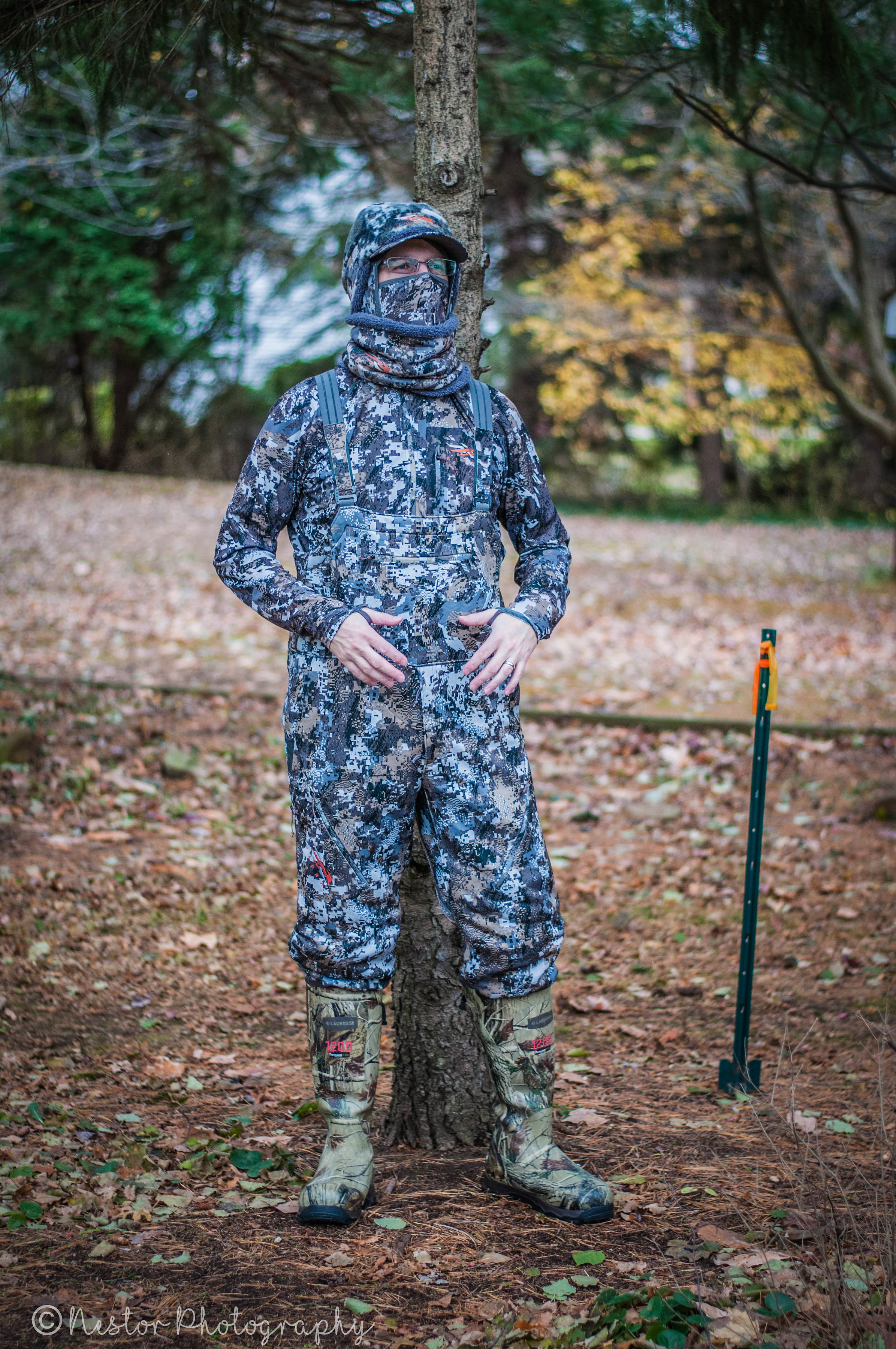 I've used SITKA Whitetail System products this season and found all of them to be excellent and practical. Each item has been engineered by other hunters for us. As a seasoned hunter, I'd worn cheaper hunting clothes for years and can honestly say you truly get what you pay for with these products. I highly recommend all hunters check into what SITKA Gear can do for them. Check out their website and see not only the SITKA Whitetail System line, but the other exciting products they offer as well.
Do you like articles about the outdoors? Click here to view more articles by Eric Nestor. You can follow him @ericthewoodsman on Twitter, The Classic Woodsman on Facebook, and @theclassicwoodsman on Instagram. You can view more Nestor Photography photos at Nestor Photography.
NEXT: ARCHERY REVIEW: HICKORY CREEK MINI IN-LINE VERTICAL BOW
https://rumble.com/embed/u7gve.v3tom3/
Enjoy the outdoors?
Sign up for daily stories delivered straight to your inbox.