This will get you to your treestand just fine.
We've showcased a number of ingenious Russian-made vehicles, but this one is the cream of the crop. Meet the Avtoros Shaman, a massive, yet nimble, all-terrain vehicle made by Russian automaker Avtoros.
Despite the Shaman's massive size, it's incredibly agile. Wait until you see what the interior looks like.
The Shaman is roughly 20 feet long, 10 feet tall and 8 feet wide. You might think that's too big for a vehicle to be considered agile, but take one look at the steering system and you'll change your mind.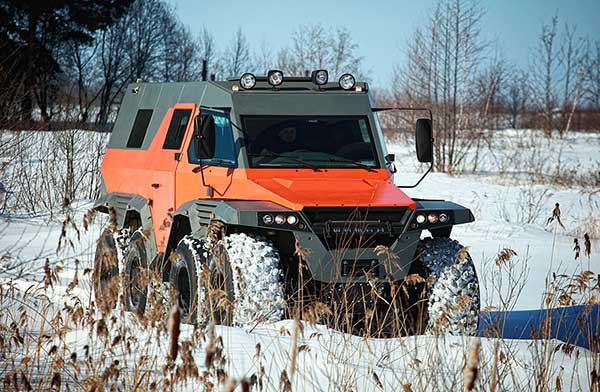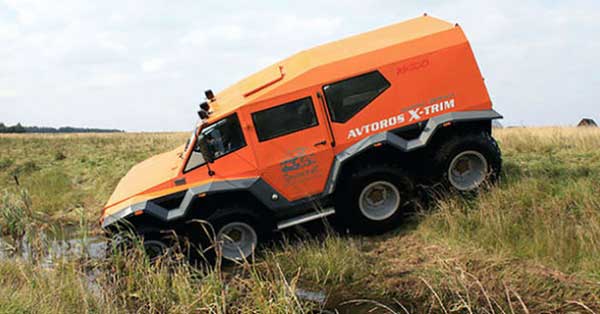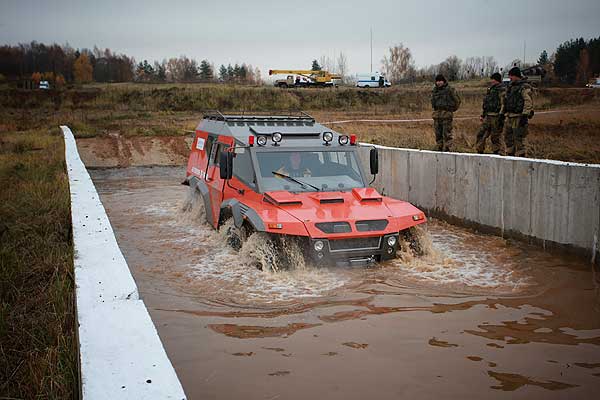 The Shaman has three drive settings: On-road (front 4WD), off-road (all-wheel drive in front and diagonal directions) and crab mode (allows the vehicle to move side to side). How much does that change your perspective on off-road capabilities?
Powered by a 146 HP 3.0-liter turbo diesel engine, the Shaman can cruise at just shy of 50 mph. It's not made to blaze down the highway; it's made to blaze trails. And, when you're blazing trails you'll be doing it from a driver's seat that looks like the captain's chair of high-end fishing boat.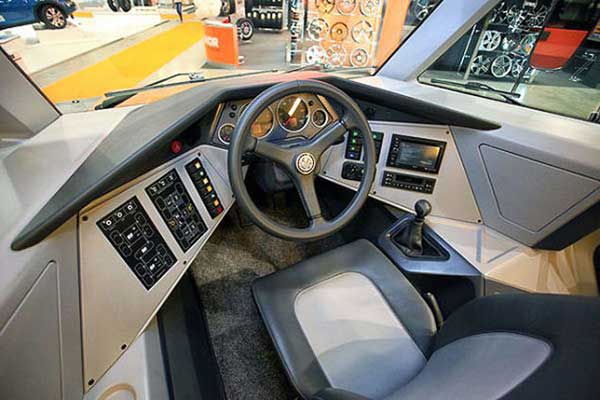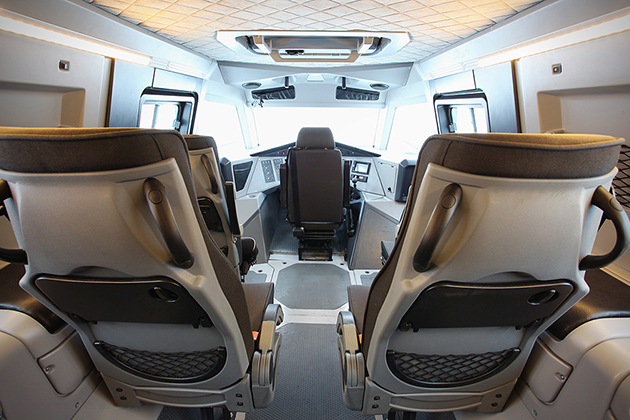 But good luck getting you're hands on a Shaman. Avtoros builds each one by hand at their Russian manufacturing facility, and they each cost around EU $125,000. If you've got the cash, you can order a Shaman made to your own specifications and get to off-roading.
This would be an awesome vehicle for getting out to remote and rugged locations for incredible hunting or fishing trips. The Shaman 8WD all-terrain vehicle is definitely something we'd want for a months-long backcountry adventure, the zombie apocalypse, or you know, just take for a spin. After all, it certainly looks like a vehicle that can do anything we'd ask.
Images via Avtoros
NEXT: TREE ALMOST FALLS ON MAN AFTER HE SHOOTS IT WITH A .500 S&W
WATCH
https://rumble.com/embed/u7gve.v3tro3/