When you see how fast this rattlesnake strike is, you'll know the mouse is dead (but you'll be wrong).
Even the fastest gun in the west has nothing on this rattler, but as the snake is about to learn there's somebody else out there faster on the draw than him.
Watch how a little mouse with a survival instinct bigger than a house gets out of the way in the nick of time!
Here's the unbelievable GIF: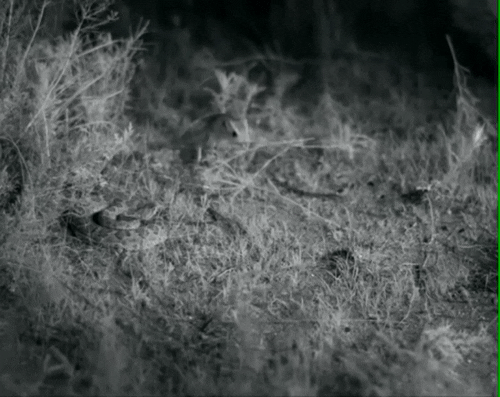 That mouse is dynamite! Did you see the height it got on the jump? I didn't think it was ever coming down!
You can certainly see why and how those little rodents have adapted for survival. How is that rattler ever gonna get dinner when those things can get out the way like that?
It's a good thing our burgers don't react like that when we're sitting down for lunch, but it would be great fun trying to plug them with our favorite pistol!
Products featured on Wide Open Spaces are independently selected by our editors. However, when you buy something through our links, we may earn a commission.
NEXT: EVEN FISHING ALIENS KNOW IT'S ALL ABOUT THE LURE
Related Videos
Enjoy the outdoors?
Don't miss a story! Sign up for daily stories delivered to your inbox.