The Range Rover Sport P400e is the green oval's first plug-in hybrid electric.
Jaguar Land Rover is debuting their newest SUV, the Range Rover Sport P400e. It's the first plug-in electric hybrid from the automaker.
The hybrid-style electric and petrol PHEV system will give a 101 mpg efficiency, with 31 hours of electric-only charge.
Potential owners can choose from clean Ingenium four-cylinder, V6 and V8 petrol and diesel engines, along with the new plug-in hybrid electric model.
The cost is said to start around £61,315, or $81,000-plus in American dollars.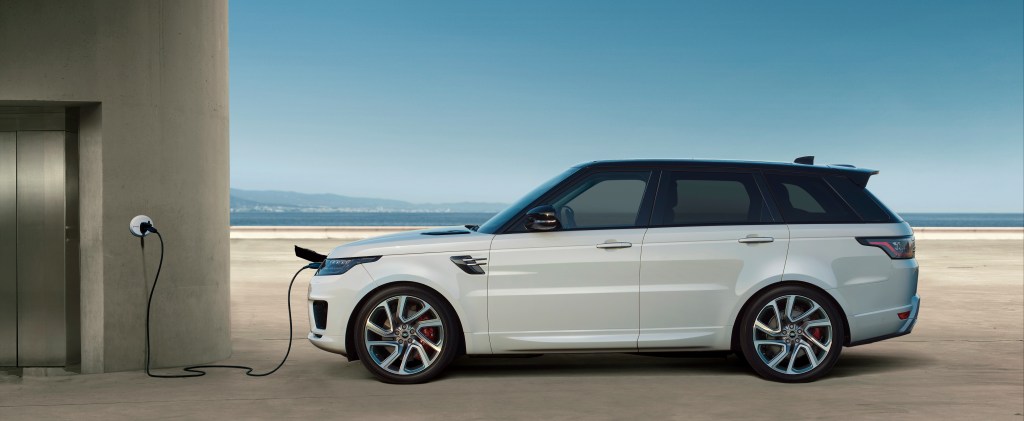 The exterior design and consumer technology is out of this world, proven by the sleek look and modern advancements.
"When we started the design process with this new Range Rover Sport, it was important that we maintained its sporting prowess while evolving the exterior design," said Gerry McGovern, Chief Design Officer at Land Rover. "The addition of design-enabled technologies, such as our new infotainment system and the LED headlights demonstrate our drive towards ever greater desirability for the customer."
They're available to order from Land Rover dealers now.
NEXT: THIS GEORGIA DEALERSHIP HAS FORD F-150 LIGHTNING TRIBUTES FOR SALE