The Primary Arms SLx MD-25 should be in the argument for topping off your AR.
We had the privilege of taking Primary Arms SLx MD-25 to the range and it got us thinking: What features do you look for in your optics?
Believe it or not, pretty much everything we could come up with is covered by this SLx microdot. It's got it all, plus a respectable price tag at $169.99.
We thought you should know about the optic, and we're more than willing to share some specs while pointing out the best features.
Remember, we all own and use guns for different reasons. I like to hog hunt, specifically in Texas, and also like to stay armed and ready should I ever need to defend myself or my home. That means there are things I'd like that might not matter to others, and vice versa. Apply these features to your needs, and ask yourself if it's something you value or not.
To start off, take a look at one of our recent live videos, filmed at the range with the SLx and posted to our Wide Open Spaces Facebook page.
Now we'll zoom in on the SLx MD-25 Rotary Knob 25mm Microdot with 2 MOA Red Dot Reticle to highlight some of the things that we liked, and that made it tough to beat when compared to other, similar optics.
Small and Light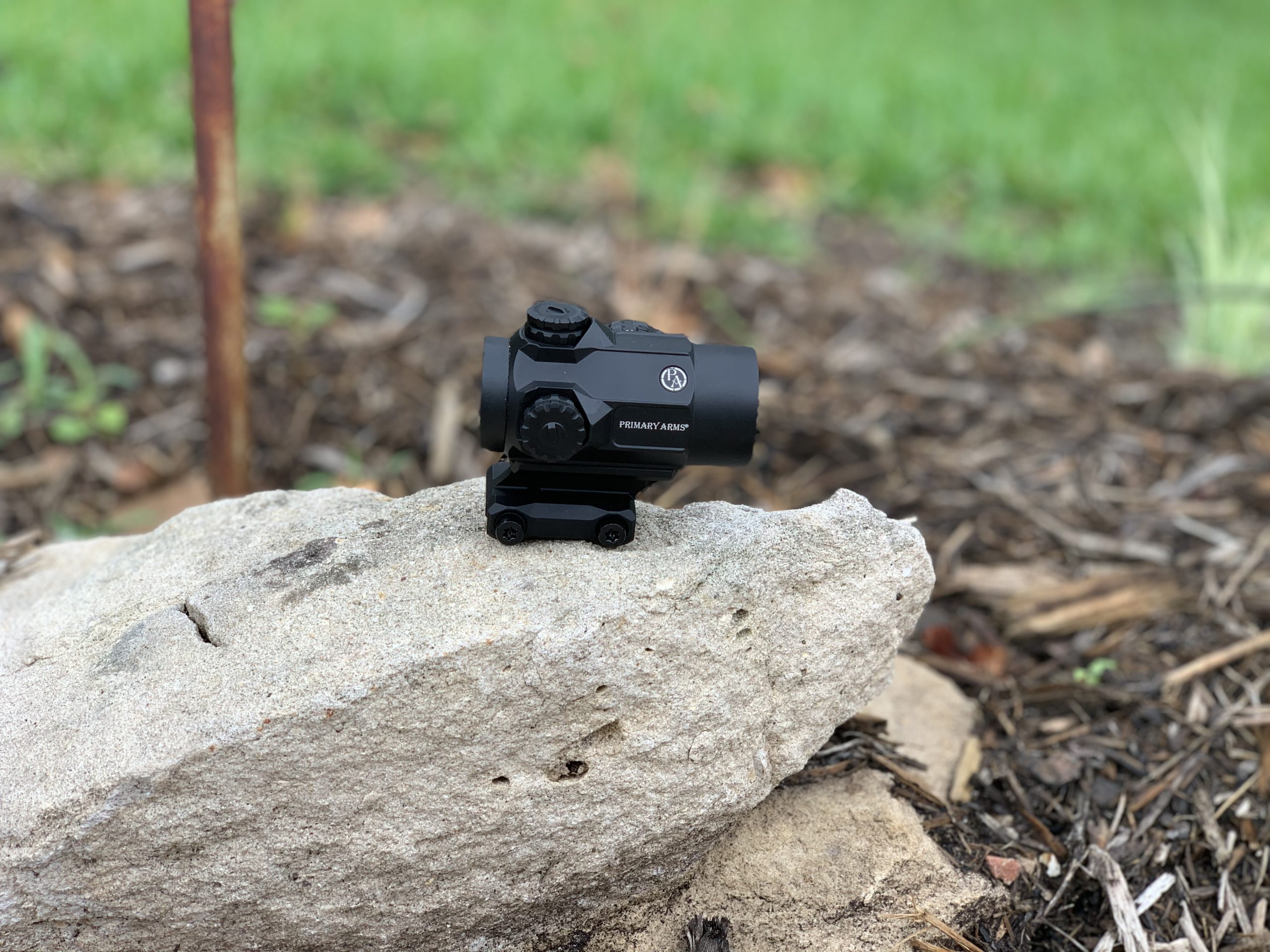 The most noticeable and probably most impactful feature of the SLx is the fact that it's just 6.5 ounces. The aluminum construction helps keep that weight down.
I noticed that the balance of my rifle stayed exactly the same after mounting the new optic. This feature helped me out when hopping in and out of the UTV to chase wild hogs across the Texas landscape.
Since this optic is smaller than traditional optics (it's only three inches long), storing it in a gun case or in a gun holster on a Polaris Ranger (like I used) prevents most heavy bumping of the optic. There's nothing like a good smash or jostle to skew the accuracy of a gun and scope combo. Knowing that it had a smaller chance of impact because it was securely stored made me like it even more.
The adjustment knobs are all covered with caps and the brightness adjustment knob is reinforced to provide further protection.
Speaking of those adjustments...
Reticle Adjustability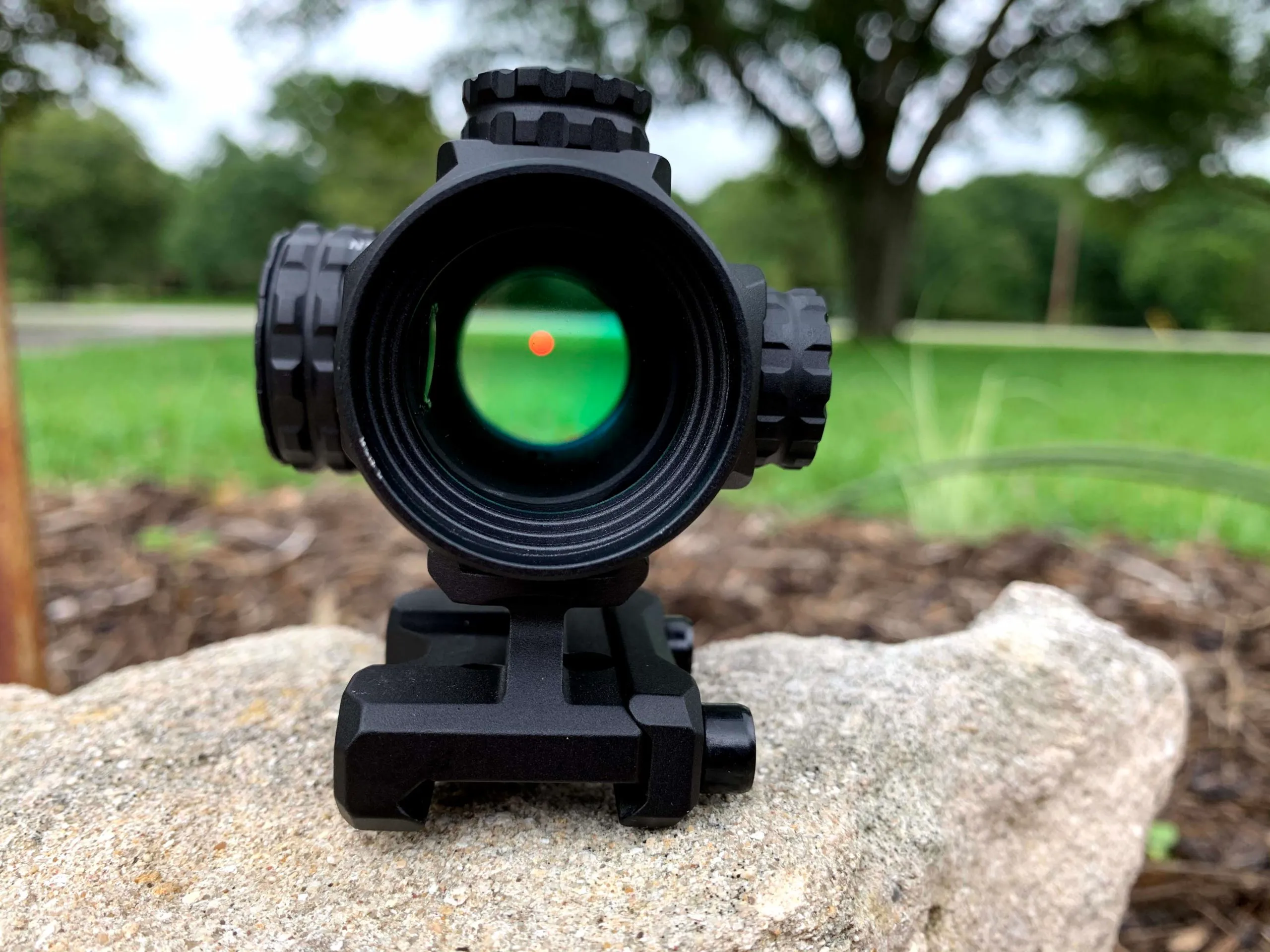 The Primary Arms SLx MD-25 comes with 12 brightness adjustments to match the light levels in your environment.
The 12 brightness settings ensure things are picture perfect, and I found this feature to be very helpful when sighting in the optic at an overcast outdoor range. I was able to dial the brightness down and fine-tune the 2 MOA microdot to match the dim environment.
Another case where the adjustability came in handy was during night rides through the ranch in search of hogs and predators. You don't want a reticle with too much light to pull your attention away from the target, especially when animals are running from you. Without such a range of adjustability, it would be less effective.
Wide Field of View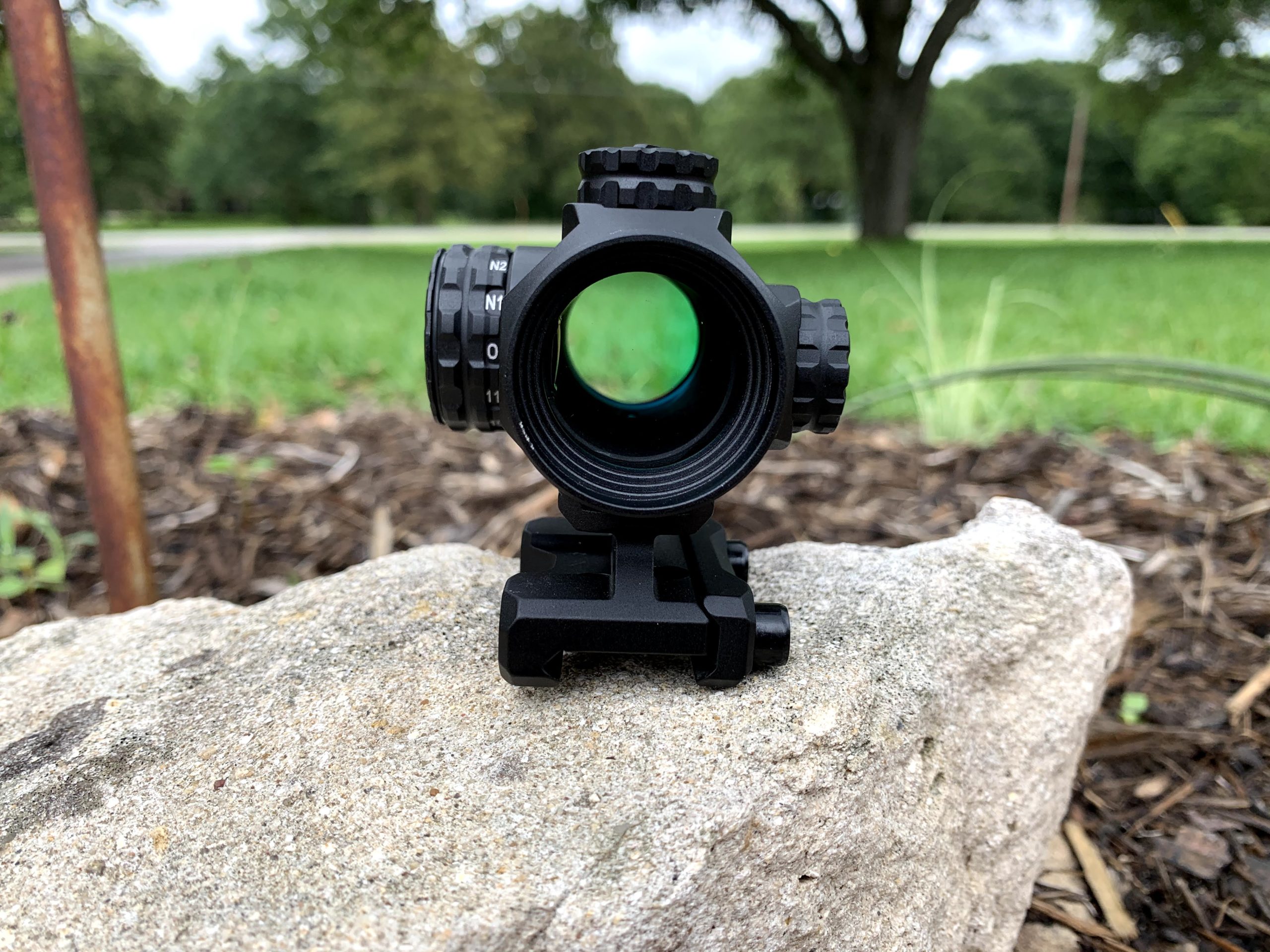 The minute I pulled the SLx MD-25 up to sight it in at the range, I noticed the impressive field of view perspective. It'd be so valuable in both a hunting situation or self-defense.
Considering the overall size of the optic, the field of view is really something.
Coverage
As all quality optics should, the SLx MD-25 has a lifetime warranty to cover it. Only confident companies that churn out well-built products back up their gear with such warranties. Primary Arms takes good care of their customers.
All the Rest
Add in a 50,000-hour battery life, a ruggedized micro mount, and a multi-coated, anti-reflective lens and you're zeroing in on nearly every single preferred feature we could think of.
Overall, I think the Primary Arms SLx MD-25 should be in the running for your next optic. The features speak for themselves, and should catch your attention when choosing from the wide variety of red dot optics available these days.
It's worth it to note that many of these characteristics and values transfer through to the SLx rifle scope portion of the line. These other Primary Arms scopes also come at reasonable price points and are well-made.
Picking the features you value is easy when you check out the Primary Arms SLx MD-25. Think it would work well for you?
NEXT: GEAR REVIEW: THE PRIMARY ARMS GLX4 4-16X50MM RIFLE SCOPE
WATCH
Enjoy the outdoors?
Sign up for daily stories delivered straight to your inbox.