2018 made itself known when temperatures hit record lows, and the historic storm called the Bomb Cyclone resulted in the coldest season on record on the East Coast. Not only did that season spell trouble for humans, but it threatened the lives of pets, too.
16 petitions started on Change.org after the majority of the United States saw frigid temperatures resulting in the deaths of pets left outdoors. While some states have laws against leaving pets outside in extreme weather, most do not and people are making their voices heard in order to change that.
Animal lovers around the country are joining the movement to amend anti-cruelty laws in their own states and municipalities.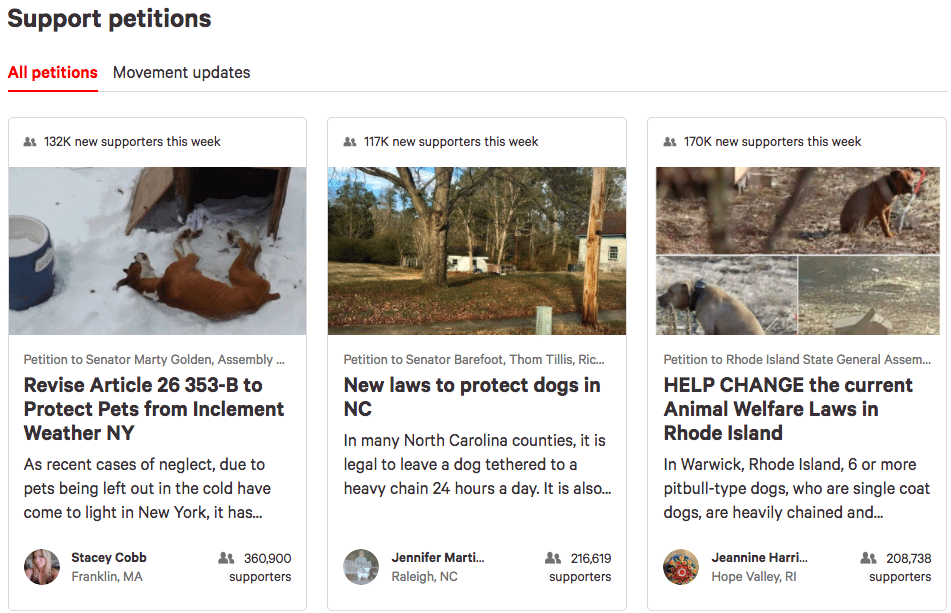 An Interview with Tegan Gregory About Change.org Petitions for Animals
Animal campaigner for Change.org Tegan Gregory was able to answer some questions for Wide Open Pets about the petitions.
WOP: How were the petitions started since each one is run by someone different?
The historic low temperatures that hit our nation last week and the resulting documented animal deaths inspired many people to act on our site, both by starting and signing petitions.

Each petition was started by a concerned individual who wants their own state or county to amend current legislation to include extreme weather in anti-cruelty or animal care laws. All fifty states have felony animal cruelty laws, but only nine have provisions that address outside pets housed in extreme weather. While most states lack even basic laws to protect pets suffering in extreme cold and heat.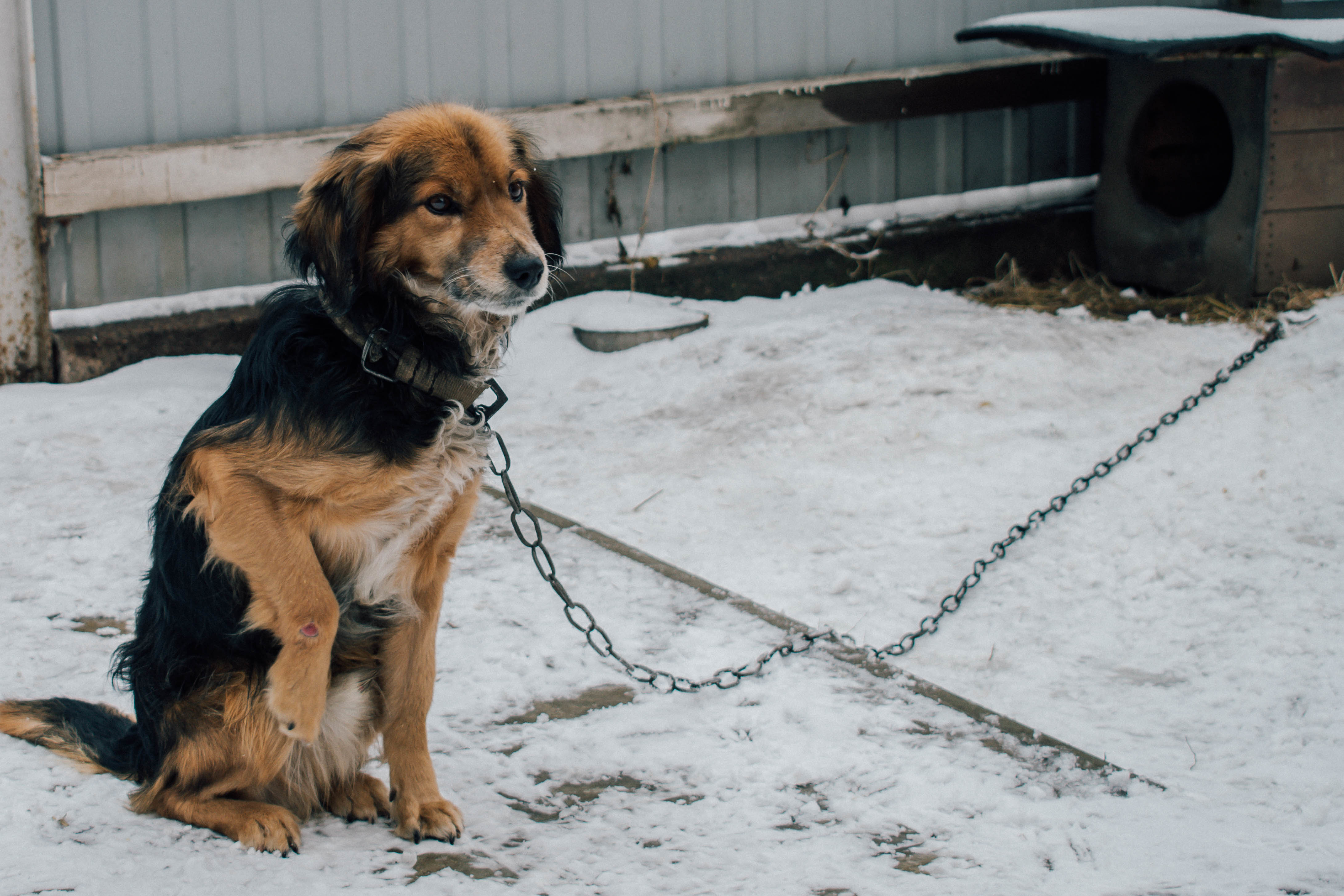 How many states have petitions to change the laws on leaving pets outdoors/tethering laws?
On our Movement page, Change.org currently has sixteen petitions addressing legal protection for pets in extreme weather conditions. The petitions range from targeting states, like Rhode Island, South Carolina, and Virginia to county and city ordinances. The support behind these petitions totals over 650,000 people from individuals across North America and the globe who collectively want increased protection for animals.
Have you gotten any response from lawmakers from these states?
Rhode Island's Rep. Pat Serpa has issued a Decision Maker response about a loophole for hunting dogs in her state's animal care laws. However, Change.org is currently working further with Rep. Serpa to issue a response to her, and Sen. Lynch Prata introduced legislation to amend the hunting dog provision.
Tell us some success stories Change.org has seen, especially for pet/animal welfare.
In 2017, Change.org helped people save their beloved pets, challenge corporate policies, change legislation, and start a dialogue about animal welfare.

A victory is incredible, but for a petition starter success is not always measured in a win. Our site provides decision makers the opportunity to respond to an issue, petition starters can engage with supporters via our update tool, and we can post media mentions when a petition is featured in the news. Often for starters these outcomes can be victories in themselves and serve to build a community around an issue or set precedence.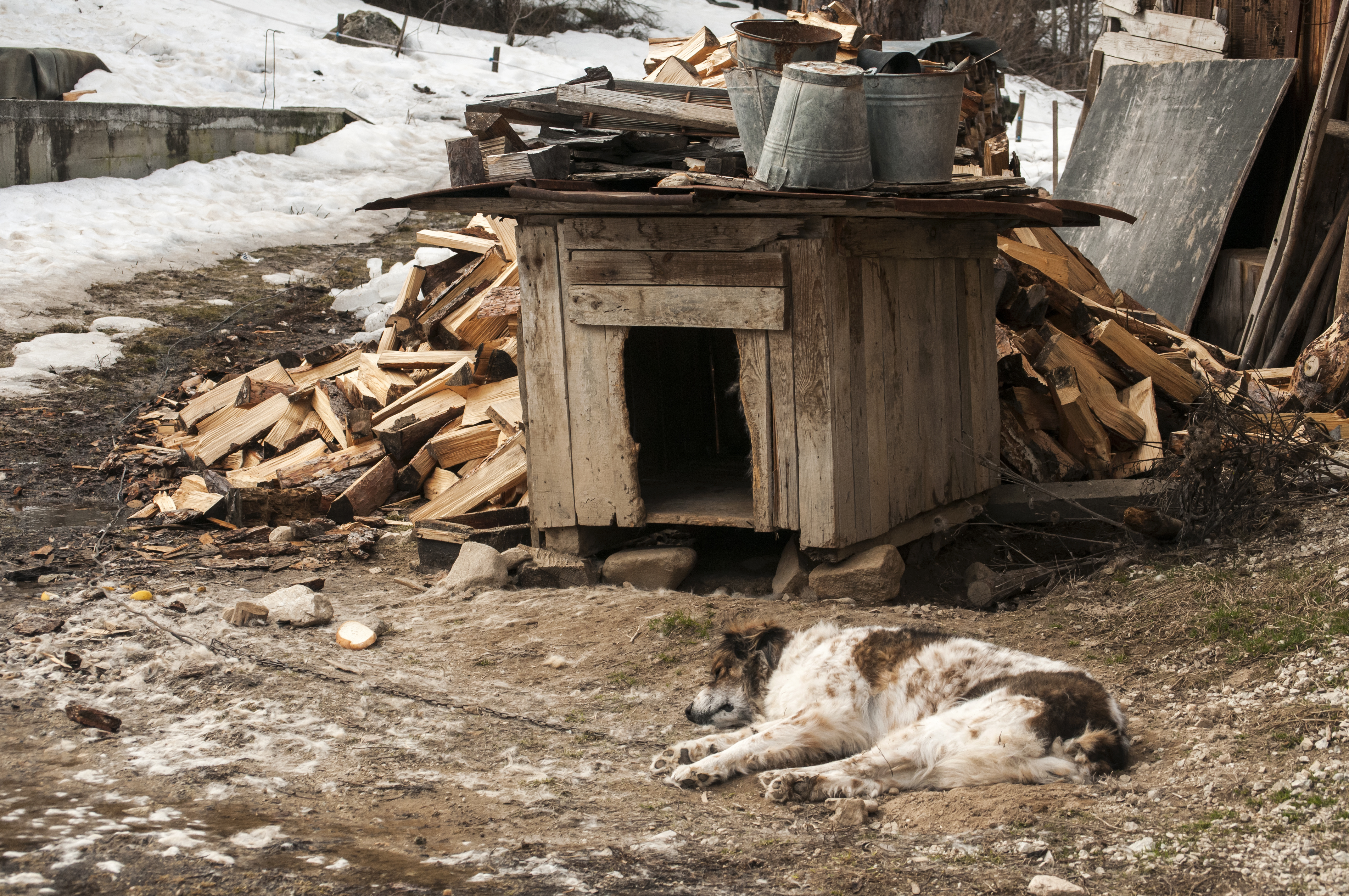 Success Stories
A few success stories that Gregory told us included:
Jann Propp-Estimo started a petition on Change.org to save her dog Hank from a wrongful death sentence. She fought tirelessly, and her winning petition inspired the support of 155,000 people across the globe. Because of Hank's story, the county amended the Dangerous Dog Code, including alternatives to euthanasia.

California made history in October by becoming the first state to ban stores from selling rabbits, dogs, and cats from puppy mills. Almost

95,000 supporters

joined to urge Governor Jerry Brown to support the legislation.

In one of the biggest animal stories of the year, more than

1.1 million supporters

(and counting) joined Kathleen Martin to convince Secretary Zinke and the Trump Administration to overturn the ban lift on African elephant trophy hunt imports into the U.S.

Despite the long absence of an official comment from the administration, the petition and widespread public opposition temporarily halted the ban lift in November.
The power of petitions is evident and people get their voices heard with community. The Change.org gives people a platform "to make an impact for animals and the issues they care deeply about," as Gregory stresses.
To see if there are any petitions started to change your local laws, check out the movement page. You can also start a petition to change the anti-cruelty laws in your own community.
What do you think about these petitions? Tell us in the comments below.
WATCH NOW: Keep Your Dogs Warm This Winter!
Enjoy the outdoors?
Sign up for daily stories delivered straight to your inbox.