Oregon is an incredible part of the Pacific Northwest that features it all — cities, state parks, scenic drives, breathtaking waterfalls, the magnificent Oregon coast, desert, rivers, thick forests, and about every outdoor activity you could imagine. Taking a road trip through Oregon is sure to be an incredible time.
Whether you have a month or a week to discover the magic of Oregon, there is an endless number of memorable adventures you can choose from. We recommend using Portland as the home base for your Oregon Road trip, as it is central to all of the areas we dive into below and also offers great rental car options. For your lodging accommodations, we recommend using Airbnb, HipCamp, or Vrbo.
Oregon Road Trip Itinerary for a Weekend Getaway
1. The Oregon Coast
The Oregon Coast is quite breathtaking and features some of the best parts of the West Coast. It is approximately a seven-hour drive from the most northern town of Astoria to the southernmost town of Brookings. We suggest leaving Portland for your Oregon Coast road trip and driving two hours to Astoria (home of The Goonies). Check out some of the amazing breweries (Buoy and Fort George are our personal favorites) and enjoy a coastal hike (like the Astoria Column and Cathedral Tree).
Next up, hop on the 101 and drive south through Seaside to your second destination, the famous Haystack Rock in Cannon Beach (a great place to safely see the tide pools and grab lunch). From there, head a few miles inland to take a tour of the Tillamook Creamery (if cheese is your thing).
From there, drive one and a half hours to Newport for a sunset dinner and one-night stay in this charming small town. When you wake up on your second day, you will drive to Cape Perpetua, where you can discover Thor's Well, incredible sea stacks, and possible sea lion sightings.
After an exciting beach day, drive to Florence for your second night's stay near the famous sand dunes. You can do an afternoon sand dune exploration or a coastal hike. The next morning, be sure to stop by Samuel H. Boardman State Scenic Corridor. Your final stop is for a glimpse of the Redwoods in Southern Oregon before driving through Brookings on your day trip back to Portland.
2. Central Oregon
Central Oregon offers a wide array of terrain, including lush forests with ancient greenery, the high desert with rock climbing, as well as the deepest lake in the USA. For your Central Oregon adventure, you will start in Portland and take the three-hour drive to Bend. In Bend, fill your afternoon and evening with breweries, restaurants, and river tubing before getting a good night's rest.
On your second day, head to Smith Rock State Park where you can hike the epic Misery Ridge Trail. Climbers will appreciate the amazing rock climbing options here. After you finish your activities, embark on the 2-hour drive to Crater Lake National Park. Explore this natural wonder before spending the night in the area. The next morning, make a stop at Umpqua hot springs, where you can soak your muscles and relish in the memories of your amazing weekend. You will then drive through Eugene on your way back to Portland.
3. Willamette Valley
If wine tasting is your style, you have to make a weekend trip to Oregon's famous Willamette Valley. Filled with hundreds of amazing wineries, biking trails, and river valleys, there is a reason why this region's wine is so enjoyed and visited throughout the year.
Especially in the summer months, you can spend sunny days sipping wine followed by a lovely walk on the river trail. This trip is more of a destination, and we suggest finding a central rental to serve as your home base for your weekend in the valley.
RELATED: Oregon Wine Country: Mapping the Beaver State's Wine Tasting
4. Columbia River Gorge & Mount Hood
If you have never explored the Columbia River Gorge, we highly advocate for making a weekend-long adventure in this incredible part of the state. From Portland, drive approximately thirty minutes to the historic Multnomah Falls. This is the primary attraction in the gorge, but we recommend parking in the main parking lot and exploring the ample hiking trails that surround this area to find the more hidden-gem waterfalls.
After you are overtaken by the beauty of the Columbia River Gorge, drive another half-hour to the amazing town of Hood River. This will be your adventure base for the weekend. Grab dinner, take a walk on the river trails, and take in some of the most fabulous views in the area.
On your second day, enjoy a scenic drive through the Mt. Hood National Forest, stop for a hike if desired, and end at the base of Mount Hood. In the winter months, hit the slopes or sip hot cocoa in the lodge. In the summer months, you can enjoy wildflower hikes and sunny weather.
5. Eastern Oregon
The last weekend trip we have for you is an epic stay four hours from Portland in Eastern Oregon. Here you can discover the Painted Hills and the John Day Fossil Beds National Monument. This truly miraculous site features layers of volcanic ash topped by organic matter that has created a colorful geological phenomenon over time. At the John Day Monument, you can find fossils of ancient plant and animal life.
This area has limited lodging and is a great place for tent or RV camping. Nearby campgrounds include Red Hill Dispersed Camping, Big Bend Campground, and Wheeler Country Fairgrounds RV Park.
We hope this list inspires you to take a long weekend getaway to discover all of Oregon's hidden gems. Hike through the forest trees, stumble upon 100-foot waterfalls, eat ice cream in a cute coastal town, and cap it off with Voodoo donuts in Portland.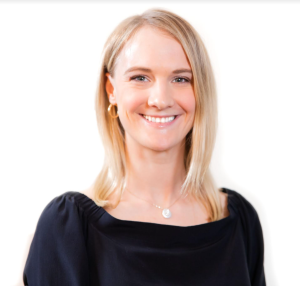 An avid adventurer and lover of all things outdoors and travel, Sydney Paschall has explored and discovered as many beautiful places as she can, with extra time spent in Oregon, Colorado, and driving up and down the west coast. Now based in Austin, Sydney focuses her time on writing, social justice and activism, living more mindfully, and staying active to optimize the mind, body, and soul. Instagram: @_sydshine
Have you been to any of these dreamy spots? Tell us about it on the Wide Open Roads Facebook Page!
Editor's note: This article was originally published on April 27, 2021.
Enjoy the outdoors?
Sign up for daily stories delivered straight to your inbox.