You may have seen this dreamland in central Oregon on Instagram, glancing at photos of its Mars-esque boardwalk through geologically-impressive colorful hills at golden hour. But we promise you; there is nothing quite as jaw-dropping as seeing the Painted Hills in real life.
Dubbed as one of the seven wonders of Oregon, this equally extraterrestrial and extraordinary place took me by surprise.
One of three units in the John Day Fossil Beds National Monument, the Painted Hills is located nine miles northwest of the small town of Mitchell, approximately 87 miles from Bend, Oregon. The Painted Hills Unit boasts an otherworldly scene of rolling desert hills that display a unique and unforgettable striped design of reds, browns, oranges, tans, and similar hues.
In addition to the incredibly photogenic colored mounds, the Painted Hills area also features fossils aged 39 million years old, five hiking trails, and seasonal attractions like springtime wildflowers or wintertime snow days. This fantastic destination also provides shaded picnic areas to break up fun-filled adventure days!
Hiking Trails at Oregon's Painted Hills
While there are no super-lengthy hiking trails for multi-day trips, five shorter trails range from a quarter-mile to 1.6 miles. Each route even has a parking lot near its trailhead for extra convenience. So, even on those scorcher summer days, you won't be more than a 20-minute walk from your car's supply of water and sunscreen!
The longest of all five trails is the Carroll Rim Trail, a total of 1.6 miles roundtrip. With an elevation gain of 400 feet, this trail leads hikers to incredible panoramic views of the striped hills and the surrounding region. If you had to pick one hike to do in the area, this one takes the cake (behind the Painted Hills Overlook Trail). One of the more Instagrammed spots of this Pacific Northwest gem is along this overlook trail. This half-mile pathway continues the stunning vistas of the colorful hills and the geography beyond.
The remaining three trails are a quarter-mile long, each presenting unique sights and attractions. The Painted Cove Trail showcases vibrant rocks of desert hues. This one has a level boardwalk to safely transport visitors over sensitive ecosystems and soils.
For history buffs, the Leaf Hill Trail has been intensively researched by paleontologists. You will find interpretive signs along the way to tell the tales of years gone by. Last but not least, hikers can walk the Red Scar Knoll Trail (also known as "Red Hill" on road signs). This quick stroll leads to a bright yellow and red-clay hill that will have your mind pondering its existence (the hill, not your mind).
John Day Fossil Beds National Monument
RELATED: Bandelier National Monument: Visit the Past in Petroglyphs and Pictographs
While the painted hills may be the most visited unit of the john day fossil beds national monument, two other units also deserve your attention. The Clarno Unit is where the oldest visible layers of the John Day Fossil Beds are located, so get ready to see some "wild" and historic prints! The Sheep Rock Unit is where you can visit the Thomas Condon Paleontology Center and the Cant Ranch Museum and take in more views or do more hiking.
Important Items to Consider
When you plan your visit to the National Park Service treasure, consider how long you have to spare for your getaway. The trip is longer if you are driving from Portland, at about eight hours and ten minutes round-trip. Perfect for a long weekend road trip or a quick day trip from Bend (just under two hours), you can either camp or find lodging in nearby Prineville or Madras.
This Wheeler County gem does not have a visitor center or cell phone service, so it is crucial to prepare yourself for emergencies or minor hiccups properly.
Bring plenty of water, prepare for extreme weather on both the hot and cool end, and download everything you need on Google Maps and NPS.gov before heading into the dead service zone.
Tips for Visiting the Painted Hills
Arrive early and avoid weekends.
RVs and other large vehicles are not suggested farther than the Painted Hills Overlook.
Sunscreen and water are your best friends!
Download all maps and information needed before your departure.
Have an emergency road kit ready to go.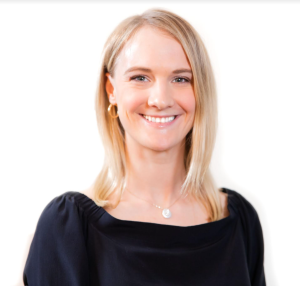 An avid adventurer and lover of all things outdoors and travel, Sydney Paschall has explored and discovered as many beautiful places as she can, with extra time spent in Oregon, Colorado, and driving up and down the west coast. Now based in Austin, Sydney focuses her time on writing, social justice and activism, living more mindfully, and staying active to optimize the mind, body, and soul. Instagram: @_sydshine
Ever been to the Painted Hills? Share your journey with us on Wide Open Roads Facebook!