32 Ohio parks originally joined in the temporary off-leash anti-geese beach movement, but two parks have since reversed their decision.
Maumee Bay State Park has long been an attraction for Ohioans looking to have a nearby getaway, but the park is also notorious for harmful algal blooms (HABs). The muddy Maumee River is a tributary into shallow Lake Erie, known for its E. coli outbreaks. Abundant populations of Canada geese don't help this matter.
The Ohio Department of Natural Resources (ODNR) broke its own pet restriction rule this year in an attempt to mitigate the numbers of honking, hissing avians who pollute the state's shoreline and waters with their feces. ODNR has allowed for state parks to let dogs roam freely off-leash for the time being. Originally, 32 parks planned to participate, including Maumee Bay.
In addition to keeping the goose population down, canines also help chase away seagulls. This not only keeps beaches devoid of bird poop, but also leaves more room for people to enjoy the beaches. Geese in particular have a tendency toward being territorial and aggressive.
Dogs are often kept off beaches for the very same reason the bow-wows are clearing out the avians: to keep beaches clean and enjoyable for all. For every dog lover out there, there's another who doesn't quite take to energetic canines running over towels and stealing sandwiches. Off-leash dogs also can defecate out of sight from their owners, causing further water pollution and an unpleasant beach experience.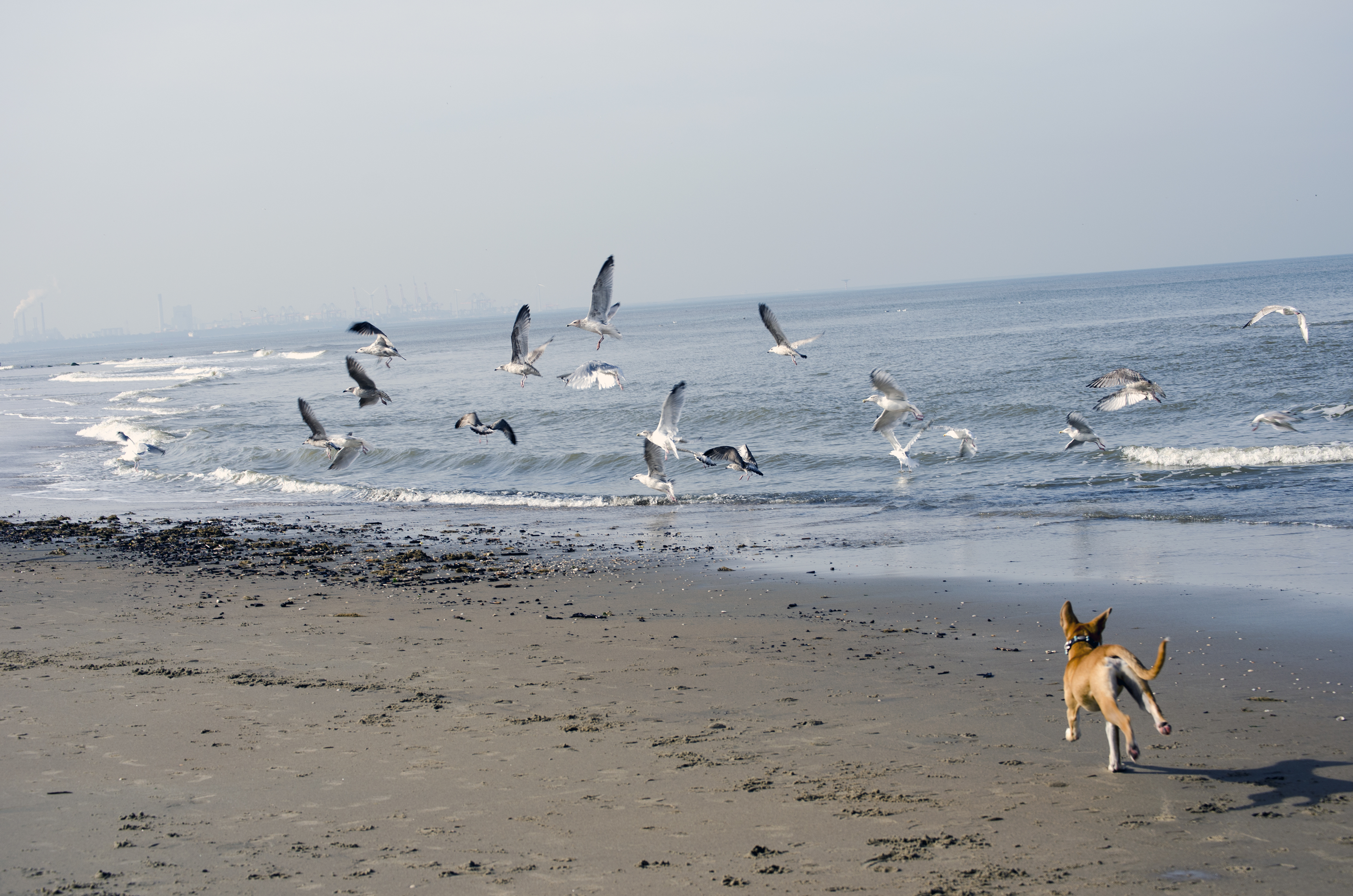 ODNR still thought the idea of off-leash beaches was one safe and harmless way to control the excess bird populations.
However, Maumee Bay and Geneva State Parks recently reversed their decision to promote off-leash beaches, reverting back to the old leash-only law within the park and no pets allowed on beaches at all. Located in Northwest Ohio, these were the only two state parks in that region joining in the dogs-allowed project.
Andy Thompson, a spokesman for ODNR, explained the decision. He said:
"After further consideration, we thought this pilot program would be best tested at parks and beaches elsewhere in the state to avoid upsetting the delicate balance of Lake Erie. Unfortunately, this was reassessed after the news release went out. We apologize for the inconvenience."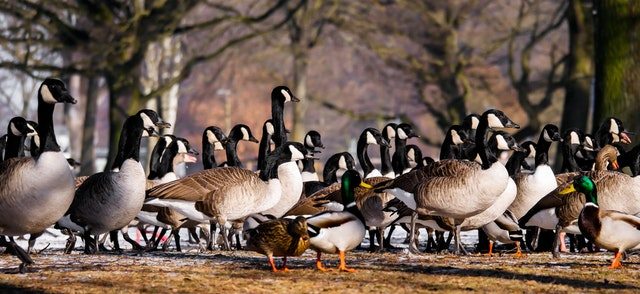 The project is slated to run through May 18, 2018. Participating parks include:
Central Ohio - Alum Creek, A.W. Marion, Buckeye Lake, Deer Creek, Delaware, Lake Logan and Madison Lake.
Northeast Ohio - Findley, Guilford Lake, Jefferson Lake, Lake Milton, Mosquito Lake, Portage Lakes, Punderson, Pymatuning and West Branch.
Southeast Ohio - Salt Fork.
Southwest Ohio - Buck Creek, Caesar Creek, Cowan Lake, East Fork, Grand Lake St. Marys, Hueston Woods, Indian Lake, Kiser Lake, Lake Loramie, Paint Creek, Pike Lake, Rocky Fork and Stonelick.
At the conclusion of the program, all parks will switch back to the original law that does not allow any pets on beaches or in swimming zones.
What do you think about this project? Share your thoughts in the comments below.
WATCH NOW: 8 Things to Bring When Camping with Your Dog
Enjoy the outdoors?
Sign up for daily stories delivered straight to your inbox.