Located under three hours from Seattle, near the Canada and Washington state border lies North Cascades National Park. An incredible landscape defined by magical waterfalls, jagged peaks of mountains, dense forests, and over 300 glaciers (which is the most for any US National Park besides in Alaska). With a rich Native history followed by European and American settlement, there is no wonder that this sacred land is so widely flocked to year after year.
Nestled in the town of Sedro-Woolley, Washington, North Cascades National Park is a part of the North Cascades National Park Service Complex managed in congruence with Ross Lake National Recreation Area and Lake Chelan National Recreation Area. The outdoor oasis boasts a mecca of discovery, including incredible hiking, mind-blowing views, and ample moments for outdoor enjoyment.
Things to Do at North Cascades National Park
Whether you have just planting the seed for visiting this slice of Pacific Northwest paradise or you have been planning your trip for years, there is no shortage of things to see, do, and learn at this North American park. Favorites include hiking, biking, boating, scenic drives, fishing, backpacking, camping, and wildlife viewing.
Hike Anywhere from Stehekin to Blue Lake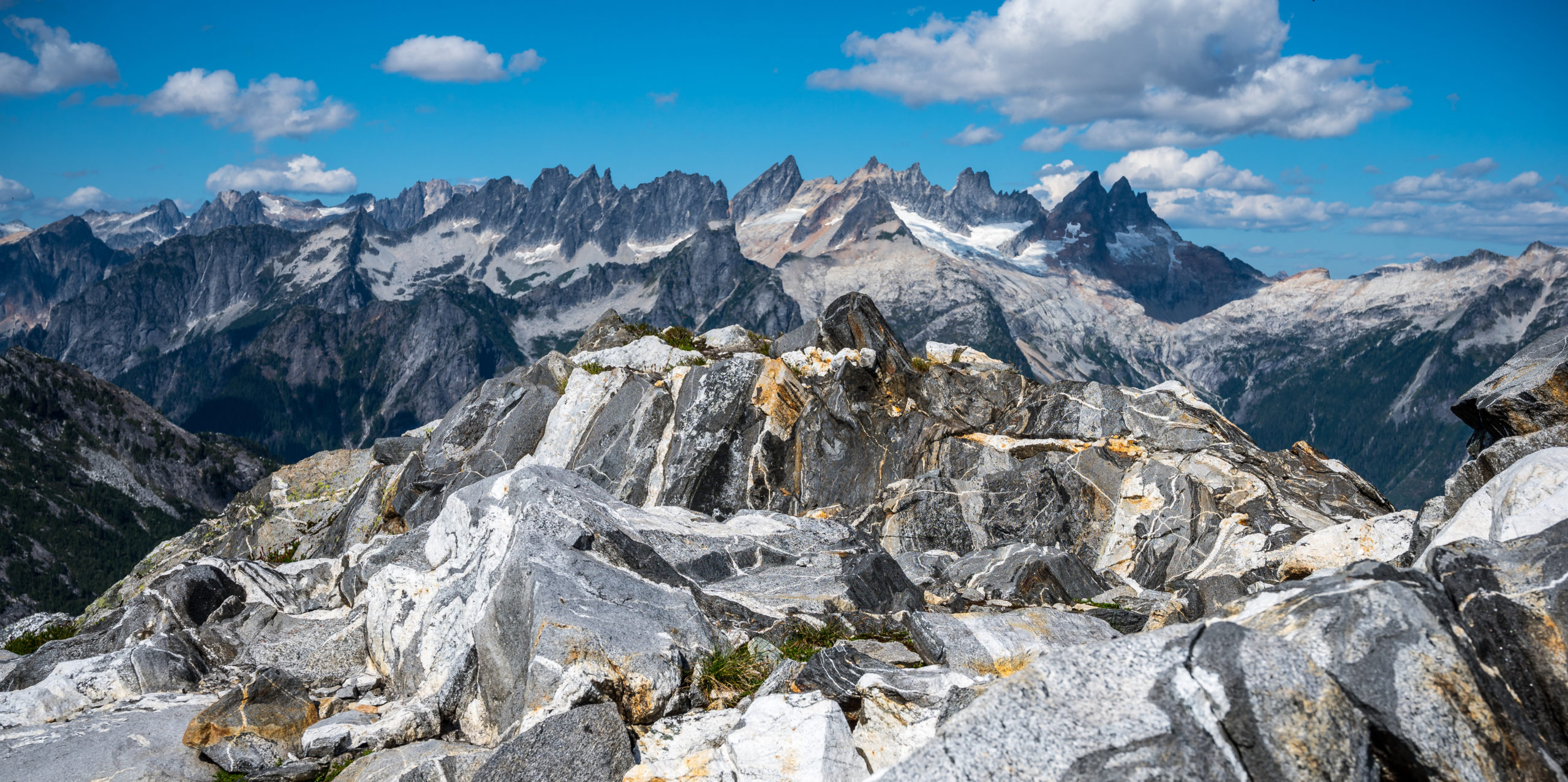 The North Cascades National Park is surrounded by two national forests, including Mount Baker-Snoqualmie and the Okanogan-Wenatchee, which contain five Wilderness areas). In addition, this park is bordered by three provincial parks to the north in Canada and British Columbia.
Hikers come from all over the world to traverse the hiking trails created by the National Park Service (NPS) at North Cascades. From short day hikes to intense alpine backpacking adventures, this park offers year-round options for all. The park's website has a very resourceful trail guide to help you find the perfect hike for you and offers information from the length, terrain, difficulty, and where to locate the trailheads, and what to expect.
For day hikes, there are the Newhalem trails (shorter, more forested), Thunder Knob Trail to view Diablo Lake, the Easy Pass Trail, the Ross Dam Trail, Cascade Pass Trail, Cascade Pass/ Sahale Arm, Hidden Lake, and trails in the Stehekin Valley Area (to name a few). The Pacific Crest Trail and Pacific Northwest Trail also pass through the park and make for some epic hiking opportunities.
As far as backpacking is concerned, the park features easier one-night trips all the way to multi-day trips over multiple mountain passes. The Cascade Mountains are also well known for amazing mountaineering opportunities.
Boating & Fishing
RELATED: 30 Best Podcasts for Road Trips, From True Crime to Comedy
If you plan to get on the water in the park, note that there are no boat rental options at Diablo Lake or Gorge Lake. You can however rent motorboats, kayaks, and canoes at the Ross Lake Resort, which is also offering a water taxi service. There are also limited paddle boat rentals at Stehekin on Lake Chelan. Also, note that Ross Lake is not accessible by car from State Route 20 (also known as the North Cascades Highway) and there is no boat launch on the south end of the lake.
Another fun way to experience the park is with the boat-in camping, available on Lake Chelan, Ross Lake, and Diablo Lake. You do need a backcountry permit for this and Lake Chelan requires a federal dock permit as well. Check out all the information for fishing here.
Camping at North Cascades National Park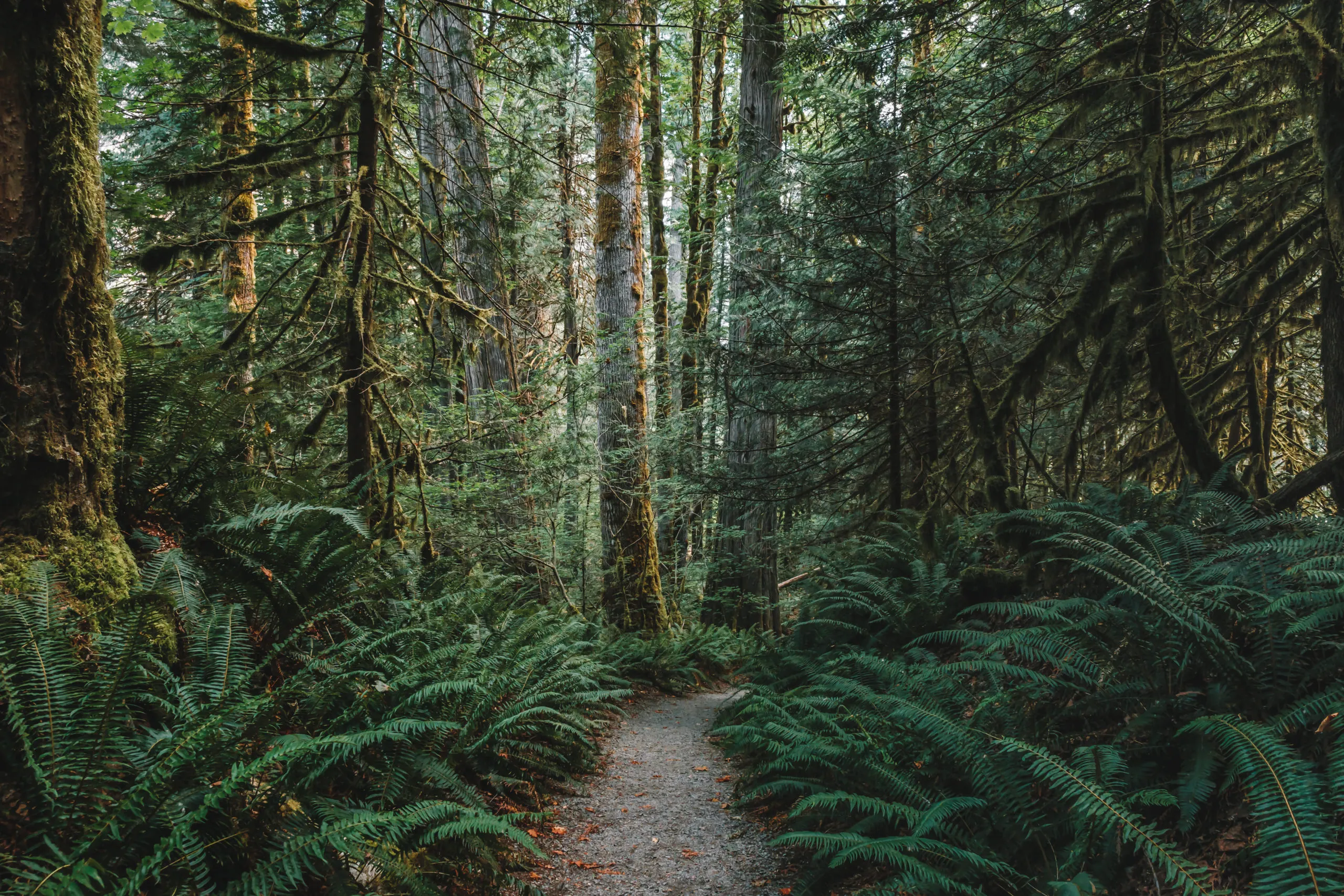 We suggest staying overnight at the park if you get the chance. You can camp at Goddel Creek (nineteen tent or small RV sites), Gorge Lake (seven tent or small RV sites), or Colonial Creek (10 walk-in tent-only sites). These sites have a strict pack-out policy. There is no water or trash service and reservations are accepted during the non-peak season. The campgrounds along State Route 20 usually reopen with water and other services for a nominal fee at the beginning of summer.
The dense National Forest found here is home to a vast ecosystem of wildlife and when visiting you can look out for black bears, bobcats, grizzly bears, marmots, lynx, and mountain goats. Bird watchers come to witness the diverse populations of flying friends in the area, including over 200 species in 38 different families.
Best Seasons to Visit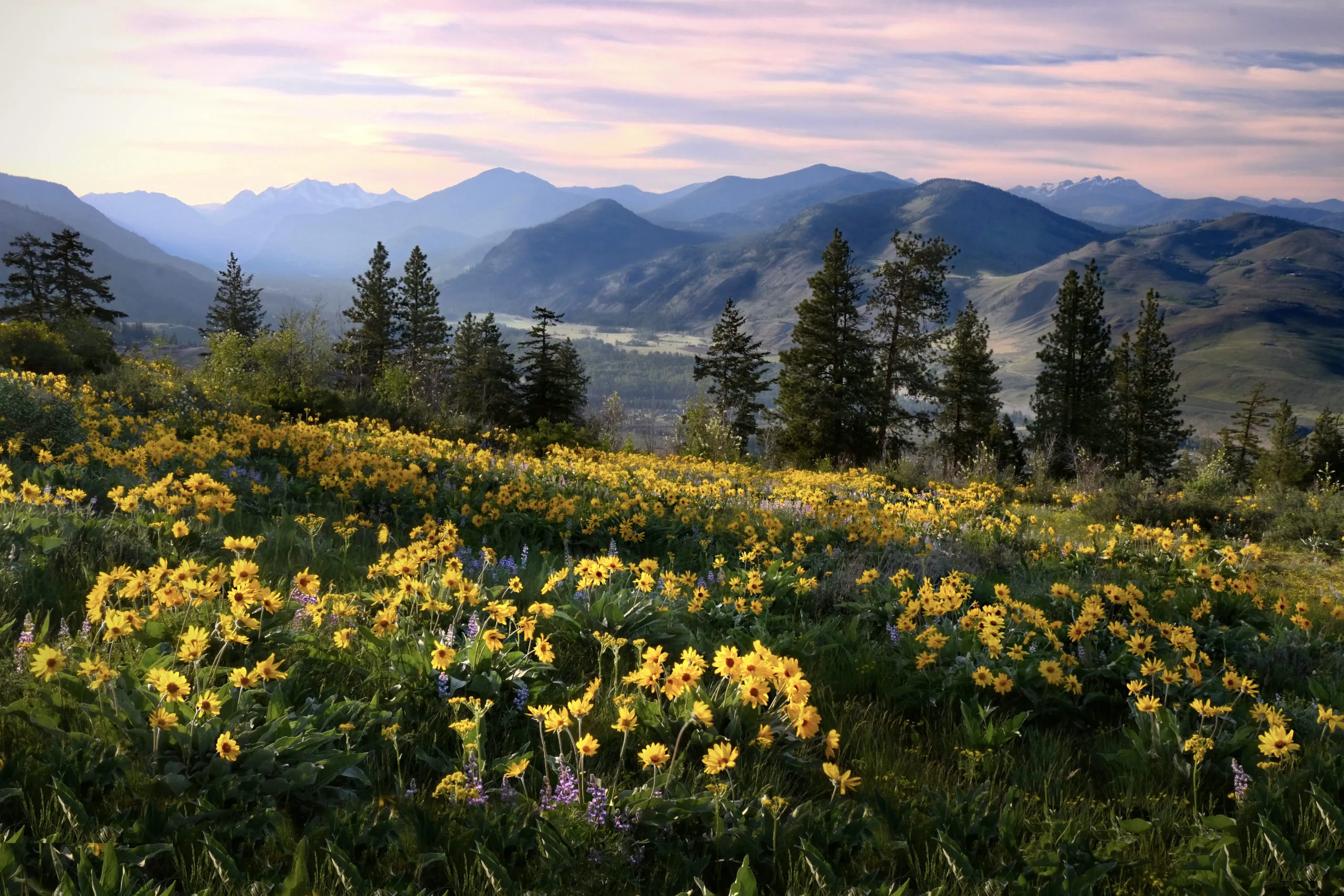 The driest and busiest time of year to visit the park is during the warmer months of Mid-June through September. However, snow tends to still cover the park's jagged peaks at higher elevations late into summer. Snowfall and precipitation are highest from the months of November to March and closed roads and park access can be limited during this time.
No matter the type of trip you are planning, it is crucial to make sure you are fully ready and prepared for any type of situation. Make sure you have the correct backcountry permits, use the park's trip-planning tools, and state up to date with the current conditions at the park.
Important Information
The North Cascades Visitor Center is located across the Skagit River from the North Cascades Highway close to mile marker 120 and Newhalem. To learn more about the area, visit the exhibits that discuss the park's history, and sign up for special programs for kids and other group presentations. More information on the visitor centers and ranger stations can be found here.
Have you been to North Cascades National Park? Share your story on the Wide Open Roads Facebook Page!