The Nissan Titan's IIHS Crash Test rating jumped up from last year.
The Insurance Institute for Highway Safety says the 2018 Nissan Titan pickup truck has scored its top "good" rating on the rigorous small overlap front crash test.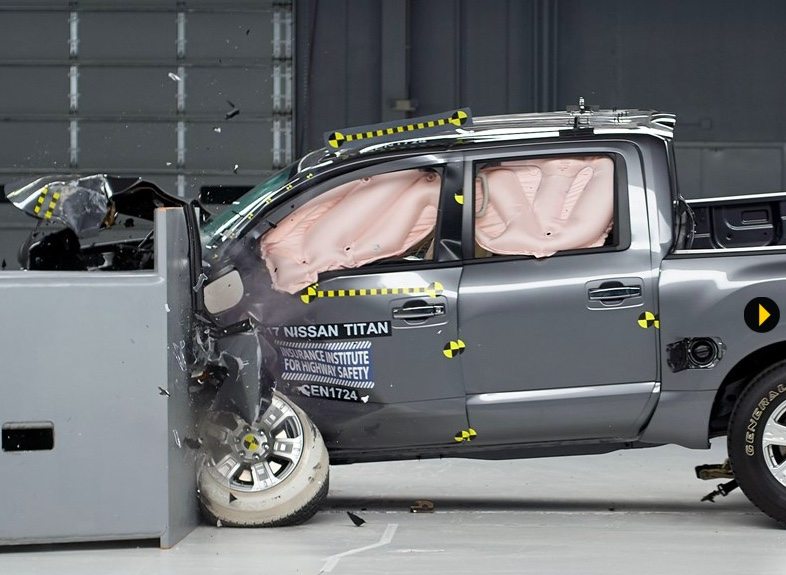 That's a big improvement over test results from the 2017 model. In that version's test, the truck scored a marginal on a scale of good, acceptable, marginal and poor.
The IIHS said that test indicated a driver would have likely suffered lower leg and foot injuries because of cabin intrusion during the crash.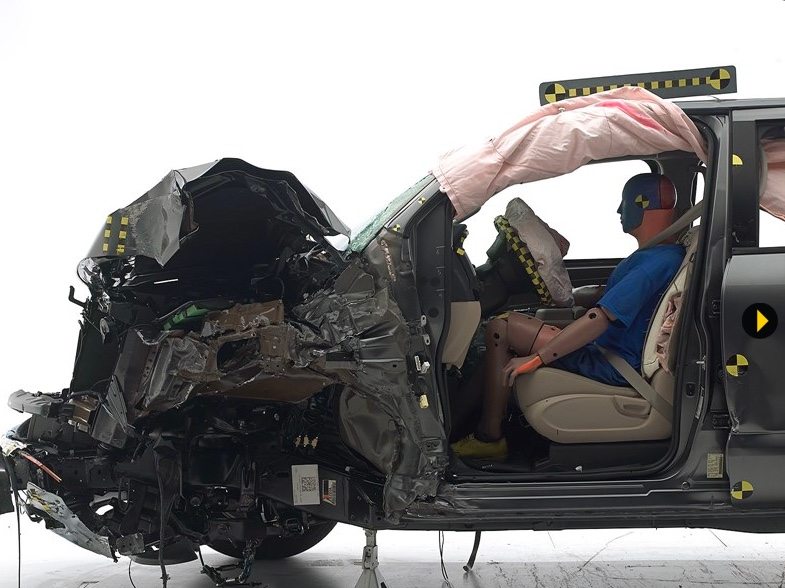 The 2018 Titan had much less intrusion in the latest IIHS test, but a driver might still suffer the same injuries.
Though much improved, the 2018 Titan did not, however, get the IIHS Top Safety Pick because of its lack of a front crash prevention system and only marginally rated headlights.
If you're shopping for a new Titan and want to be sure to get one with improved safety, look for ones built after August 2017.
The IIHS admits the small overlap test is difficult to do well in, and results prove it. As of now, the Titan joins the Honda Ridgeline and Ford F-150 as the only large pickups to earn good ratings in the test.
NEXT: KIA PLANS THREE-ROW SUV CROSSOVER
WATCH
Enjoy the outdoors?
Sign up for daily stories delivered straight to your inbox.