If you want to chase beautiful color phase bears through rocky canyons and open meadows, head to New Mexico for a unique experience.
New Mexico has plenty of big game hunting to offer, but color phase blacks bears ranging from black and brown to cinnamon and red just might be the best.
Here's a quick rundown of the things you ought to know when hunting black bears in New Mexico. Seasons and regulations can change, so be sure to consult the New Mexico Department of Game and Fish for all the latest.
New Mexico Black Bear Hunting Regulations
The New Mexico bear hunt bag limit is one, but hunters cannot take cubs under one year old or sows with any cubs. The NMDGF divides the state into 14 bear management zones, each with its own harvest limits for female bears and total bears. Once 90 percent of that limit is reached, that zone closes to black bear hunting for the season.
Black bear seasons run between August and December for the different zones, with separate regulations for archery and muzzleloader.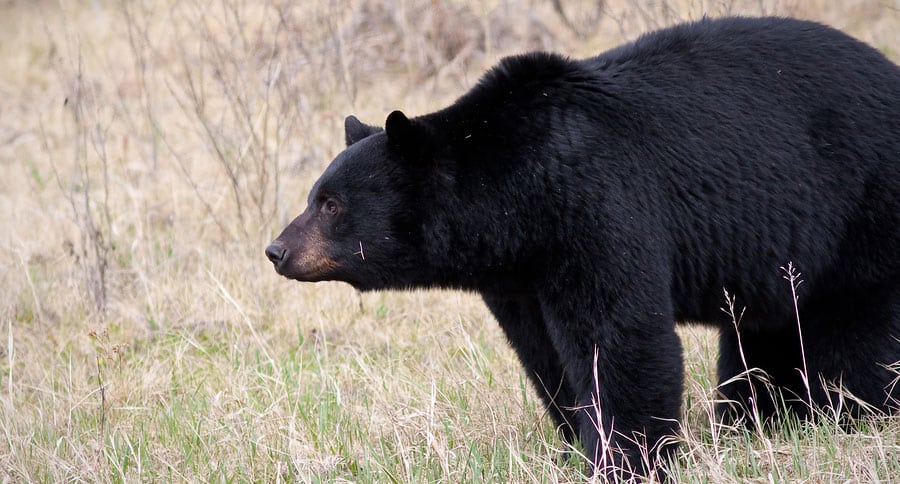 Hunters must carcass tag and pelt tag their bears upon harvest, and they must present proof of sex, tags, skull and hide to a the NMDGF within five days of killing it.
While New Mexico does allow bear hunting with hounds in certain areas and at certain times as well as electronic calls, the use of bait is prohibited.
New Mexico Black Bear Outfitters
For non-resident hunters, using a guide service to hunt private land or public land is your best bet. As an out-of-stater, you can get your hunting license over the counter for $65 and a bear license for $260.
Some outfitters conduct their black bear hunts with a pack of hounds - in much the same way they do mountain lion hunts - while others will place you in a blind or take you on a spot-and-stalk adventure. If you opt for one that offers stalk hunts, you should be in good physical condition to traverse the tough terrain, and be prepared for altitudes, too.
These black bear guided hunts typically have high success rates, so booking with an outfitter is a worthwhile investment.

Products featured on Wide Open Spaces are independently selected by our editors. However, when you buy something through our links, we may earn a commission.
NEXT: FATAL BLACK BEAR ATTACKS IN NORTH AMERICA OVER THE LAST 20 YEARS
Enjoy the outdoors?
Sign up for daily stories delivered straight to your inbox.