There's never been a .22 handgun that carries so many rounds, and the Kel-Tec CP33 does it with a unique magazine design.
The new Kel-Tec CP33 takes the idea of high capacity and blasts it into outer space.
A 33-round flush-fit magazine comes standard with the CP33, breaking new ground in the .22LR pistol category. Released prior to SHOT Show, the gun that Kel-Tec says is "turning long range targets into short range bullseyes" got a spotlight at the big event in Las Vegas.
The handgun's magazine has a quad-stack design and a clear, see-through construction that gives the CP33 a 33+1 capacity, unheard of up 'til now.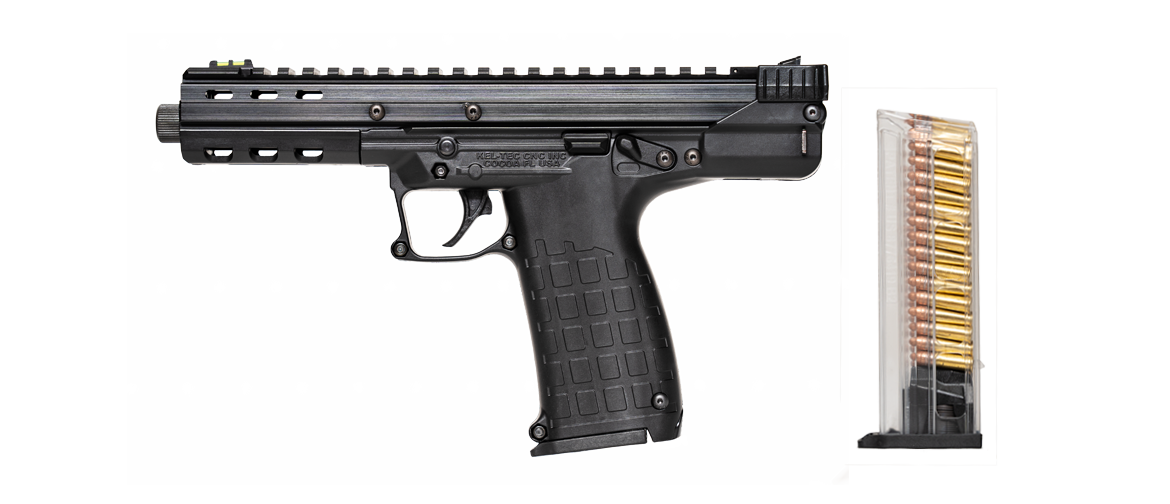 Word on the street is there's a 50-round extension in the works, set to be released sometime in 2019.
There's are fiber-optic sights (adjustable for elevation and windage) and the pistol is suppressor-ready with a threaded barrel. To (literally) top it all off, there's a 19-slot Picatinny rail for just about any optics desires.
All this, and the CP33 tallies a MRSP of $475. Not too bad, considering you almost certainly have nothing like it in your current gun collection.
Though it's intended to help in competition shooting efforts, the fun factor of this gun looks too good to pass up for any type of plinker.
Here are the quick specs, and you can learn more at KelTecWeapons.com.
Caliber: .22LR
Weight Unloaded: 1.5 pounds
Magazine Capacity: 33
Overall Length: 10.6 inches
Barrel Length: 5.5 inches
Barrel Threads: 1/2-28 TPI
Twist Rate: 1-in-14?
Kel-Tec is no stranger to unique (and sometimes oddball) firearm designs, and the CP33 follows suit.
Are you as intrigued as we are?

NEXT: CHECK OUT THE GUNBROKER.COM LIST OF BEST SELLING GUNS
WATCH