Berkley has taken braided line to the next level.
Berkley will be turning up the tensile-strength heat this September when their two new braided lines hit tackle store shelves. The new Berkley X5 and X9 braided lines promise to provide maximum strength and abrasion resistance, with the addition of an extra strand of braid.
Most braided line on the market are comprised of four or eight strands of braid. The new Berkley X5 sports five strands, while the Berkley X9 comes stock with nine. The kicker is the diameter will be the same as those lesser-strand braids. Big bonus!
Recently unveiled at ICAST 2018 this past July in Orlando, Florida, these two new braided fishing lines by Berkley definitely caught the attention of those in attendance.
The Berkley designed the X5 braided line for those anglers who love to fish heavy cover. With special attention to providing maximum strength in a fishing line that fends off abrasions, the Berkley X5 is more than capable of tackling any and all thick vegetation.
The X5 is available in 8- to 80-pound test.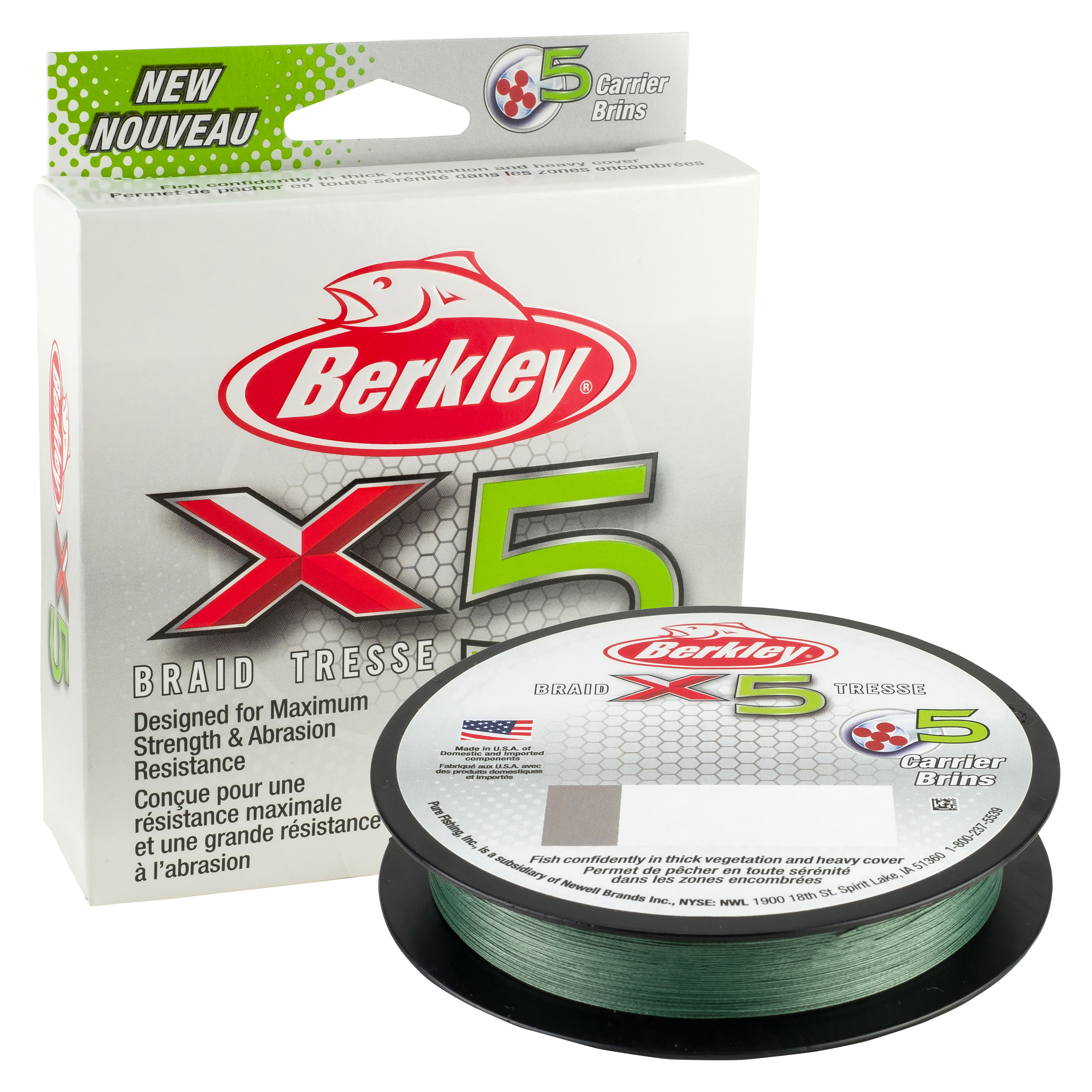 Berkley specifically engineered the X9 line to cast a country mile, making it an ideal choice for anglers looking for maximum strength, increased distance and quiet casts in open water.
The X9 is available in 8- to 100-pound test.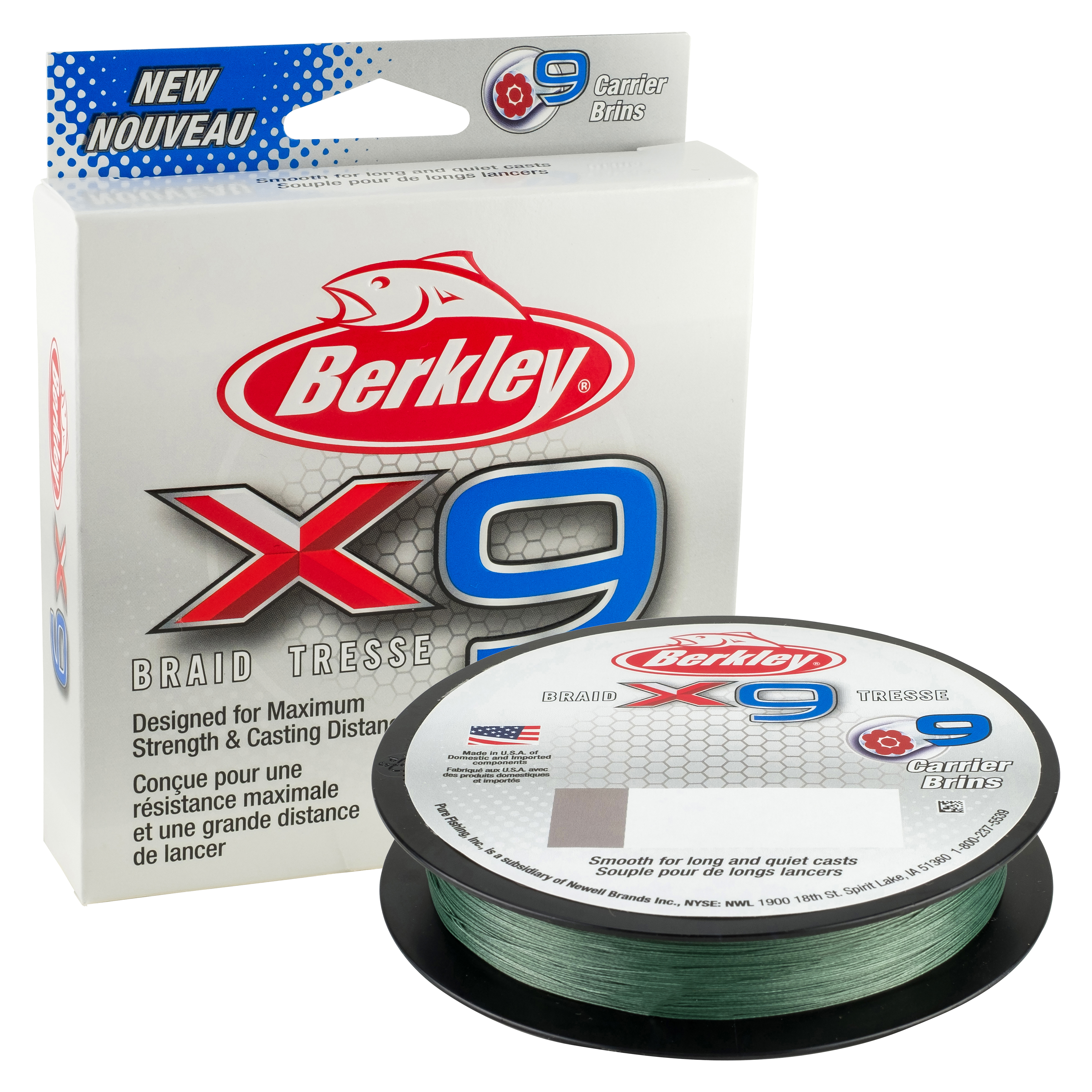 Both the X5 and X9 braided lines are made from 100-percent PE fibers available in Low-Vis green and Crystal colors.
MSRP
Berkley X5 Braided Line
165-Yard Filler Spool: $13.99
330-Yard Filler Spool: $26.99
2188-Yard Bulk Spool: $179.99
Berkley X9 Braided Line
165-Yard Filler Spool: $17.99
330-Yard Filler Spool: $32.99
2188-Yard Bulk Spool: $199.99
Berkley x5 and X9 braided fishing line will be available for purchase Sept. 15.
Check out all the new products from Berkley Fishing HERE and be sure to follow them over on Facebook HERE.
Did you enjoy this post? CLICK HERE to view more article by Justin Hoffman. You can also check out his Photography Site Justin Hoffman Outdoors, as well as follow him on Facebook Justin Hoffman Outdoors, Instagram hoffmanoutdoors, Twitter @HoffmanOutdoors, or subscribe to his YouTube channel Justin Hoffman.
NEXT: 10 NEW BERKLEY TOPWATER FISHING LURES RELEASED FOR 2018
WATCH
Enjoy the outdoors?
Sign up for daily stories delivered straight to your inbox.