From Tesla to Chevy, tech and tradition collide in a new dream cars survey.
The idea of the American dream car has been around since the Model T clunkily graced Main Street U.S.A. (the hypothetical one, not the one at Disneyland). Since then drivers across the country, and the globe for that matter, have become obsessed with everything from the ideal commuter car to that sexy red Ferrari they have a poster of.
But a recent survey from Gold Eagle auto products shows that the classic idea of dream cars may be shifting.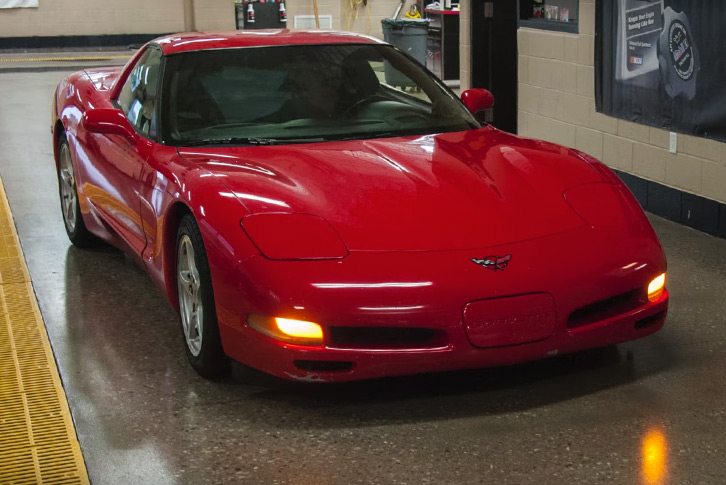 Muscle cars like the Mustang, which sits atop the list, Camaro, and Corvette have always been revving up the dreams of American drivers. But with the advent of space age-like technology and younger drivers now getting behind the wheel, the concept of dream car is changing.
While baby boomers still favor the Corvette and Gen X is still go for the curvier Camaro, millennials are opting for Teslas.
The futuristic hybrid/electric cars from Elon Musk have seen interest skyrocket (SpaceX pun landed) in recent years as the company has started to rev up production. And with the sexy new Tesla Roadster sporting an aggressive engine and all the modern trimmings you can ask for, this trend looks to only grow in coming years.
When it comes to men vs. women in the survey's top five dream cars, it is women who opt for Jeep Wranglers and Mustangs more and men who favor the Tesla Model S. In fact, Tesla is making waves in road trip-worthy regions as drivers from the northeast, west coast, and southwest are eyeballing the Model S above all cars ranked.
New Tesla Roadster will go 0-60 in 1.9 seconds. Fastest production model ever. $TSLA pic.twitter.com/2xTZwDffOF

— Phil LeBeau (@Lebeaucarnews) November 17, 2017
But we all can't have our dream car at the moment, and with the waiting line for Teslas still in effect, sticking with our current cars may be the only option.
Gold Eagle also surveyed the most popular cars people are hitting the road with at the moment, possibly while they wait in the Tesla queue. Names like Explorer, Accord, Corolla, and Camry run that list and still remain dependable among daily commuters.
What's your dream car: tech savvy or American muscle? Agree with the list from Gold Eagle?
NEXT: See? Even Elon Musk Still Owns Gas-Powered Cars (2, in Fact!)
WATCH
Enjoy the outdoors?
Sign up for daily stories delivered straight to your inbox.