"That's the biggest buck I ever saw."
Frank Schmaltz only had to walk the length of a football field and a half from his home in Osceola County to arrow the whitetail buck of his dreams. The Michigan native harvested the giant Nov. 9, just days before rifle season commenced. He took the brute of a buck using his trusty crossbow.
What's eye-opening about this trophy buck is its 25-point rack, which the Michigan Department of Natural Resources verified. Schmaltz believes the buck may have escaped from a deer farm nearby, but hasn't confirmed that theory.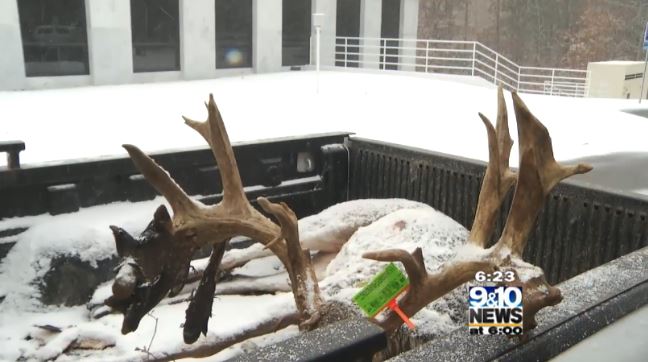 "When I saw it in the woods, I said that's the biggest buck I ever saw, and that's the one everybody was telling me I should shoot," Schmaltz told 9&10 News.
He plans to have the trophy buck mounted and displayed proudly in his home.
Images Courtesy of 9&10 News
Did you enjoy this post? CLICK HERE to view more article by Justin Hoffman. You can also check out his Photography Site Justin Hoffman Outdoors, as well as follow him on Facebook Justin Hoffman Outdoors, Instagram hoffmanoutdoors, Twitter @HoffmanOutdoors, or subscribe to his YouTube channel Justin Hoffman.
NEXT: VIDEO: RAW EMOTION FLOODS OUT AS HUNTER HARVESTS HER DREAM BUCK
https://rumble.com/embed/u7gve.v3v4j9/
Enjoy the outdoors?
Sign up for daily stories delivered straight to your inbox.