How often do you visit an immersive art experience, one that you can interact with not just behold only with your soul portals (your eyes, that is)?
Meow Wolf is an art collective rapidly making its name known and loved all around the United States. Setting out to "inspire creativity through art, exploration, and play so that imagination will transform the world," Meow Wolf brings other-worldly art to the public, and it's spreading.
What Is Meow Wolf?
Think about Meow Wolf like a fusion of a jungle gym, a museum for young ones, and interactive art installations that you can get both lost and found in repeatedly.
The Santa Fe-based arts and entertainment group emerged as a DIY art collective in 2008. Composed of an eclectic and uber-talented group of local artists, sculptors, fabricators, designers, writers, performers, and all-around creative geniuses, these fantastical spectacles of interactive art and insanely thought-out environments take visitors into realms of childhood wonder and adulthood awe.
Before you dive into the art and magic at these unique and incendiary places, take some time to watch the documentary "Meow Wolf: Origin Story" or check out their colorful timeline of project highlights like the Multiverse and The Due Return. Some of the wild minds behind these and other projects are Meow Wolf co-founders Sean Di Ianni, Matt King, Corvas Brinkerhoff, Emily Montoya, Caity Kennedy, Benji Geary, and Vince Kadlubek.
How to Immerse Yourself in Meow Wolf's Fantastical Portals
The first permanent exhibit debuted in 2016 with the House of Eternal Return in Santa Fe, New Mexico. A long-awaited follow-up location, Omega Mart in Denver, became the collective's second exhibit in February 2021, followed by Convergence Station in Denver, Colorado. Most recently, Meow Wolf announced that their following locations will find a home in the Dallas Fort Worth area of Grapevine set for 2023 and in Houston's Fifth Ward neighborhood for 2024.
The House of Eternal Return in Santa Fe, New Mexico
An old bowling alley in an industrial strip center ten minutes from Santa Fe's historic square bought by George R.R. Martin serves as the first hub in the Meow Wolf experience. The House of Eternal Return presents a whopping 20,000 square feet of fully interactive art space to discover.
A psychedelic rainbow dream for people of all ages, this ethereal hub of creativity flaunts secret portals and hard-to-find passages to unknown worlds of trippy delight. It is a haven for tapping into your inner child and allowing yourself to play!
The House entices participants to follow a bizarre storyline, where they can explore the full-size reproduction of a two-story Victorian house that the Selig Family once owned. The House features mesmerizing art exhibits aimed to offer active audience participation.
No one knows the occurrences surrounding the family's disappearance. That is for guests alone to unearth through this imaginary spin on art galleries turned into next-level fun houses.
RELATED: Truth or Consequences: New Mexico's Hot Spring and Cuisine Capital

Omega Mart in Las Vegas, Nevada
You will find AREA15 after a quick drive from the Las Vegas strip. This art-centered district holds live events, experimental activities, art installations, and places to grab a bite or refreshing beverage.
AREA15 is also where you will find Meow Wolf's Omega Mart. An impressive spin on a supermarket takes attendees through thought-provoking worlds of surreal art and unexpected terrains. Spanning 52,000 square feet, this "grocery store" features sixty art installation experiences and 250 great projects made by over 325 artists.
The storyline of Omega Mart centers itself on a fictional family-owned business called Dramcorp and the mysterious disappearance of founder and CEO Walter Dram. We will give you a hint: time travel may be involved. If you want to make the most of your trip to Omega Mart, find the unmarked, semi-hidden bar tucked away on the opposite side of the grocery store pharmacy.
Convergence Station in Denver, Colorado

After years of planning and challenging work, Meow Wolf's Convergence Station finally opened its doors at the end of 2021. Sparking a wave in the city's already layered art scene, Meow Wolf Denver boasts four stories of interactive art experiences for visitors to immerse themselves in deeply. Over 70 one-of-a-kind installations, rooms, and sonic portals meld together to string an impressive tale of multi-worlds collided.
Memories serve as currency as The Quantum Department of Transportation presents the first multiversal transit station serving our beloved home of Earth. The fully equipped commuter service to Convergence takes curious art lovers to where four alien worlds come together in a cosmic event to discover when you make the journey yourself.
Important Information About Meow Wolf
You can find a list of often asked questions and inquiries about making a trip to one of these legendary art spaces. Purchase entry online in advance as tickets slow time fill up quickly in advance. With the pandemic mostly behind us, we recommend checking the health and safety guidelines for compliance in your destination of choice.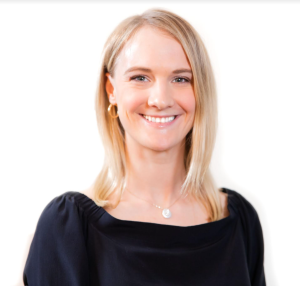 An avid adventurer and lover of all things outdoors and travel, Sydney Paschall has explored and discovered as many beautiful places as she can, with extra time spent in Oregon, Colorado, and driving up and down the west coast. Now based in Austin, Sydney focuses her time on writing, social justice, and activism, living more mindfully, and staying active to optimize the mind, body, and soul. Instagram: @_sydshine
Share your favorite seafood spots with us on our Wide Open Roads Facebook!