Steven Rinella and the MeatEater team have announced a brand new collaborative turkey call collection.
After acquiring Phelps Game Calls last month, MeatEater Inc. has announced an upcoming collection of co-branded turkey calls.
The MeatEater X Phelps line will include diaphragm calls, a box call, pot calls, and a crow call.
The announcement claimed that each cut, shape, and material was meticulously chosen to provide some of the best sounding calls on the market.
"Ben Franklin once suggested that the wild turkey should supplant the bald eagle on the national seal, and I have to admit I see where he was coming from—even if he was just joking," said MeatEater founder and Chief Creative Officer Steven Rinella. "At MeatEater, our love for turkeys runs deep, so it's only fitting that our first product line with Phelps Game Calls is designed for hunting this true American icon. Our fellow turkey obsessives will love this collaboration with Jason and the Phelps team as much as we do."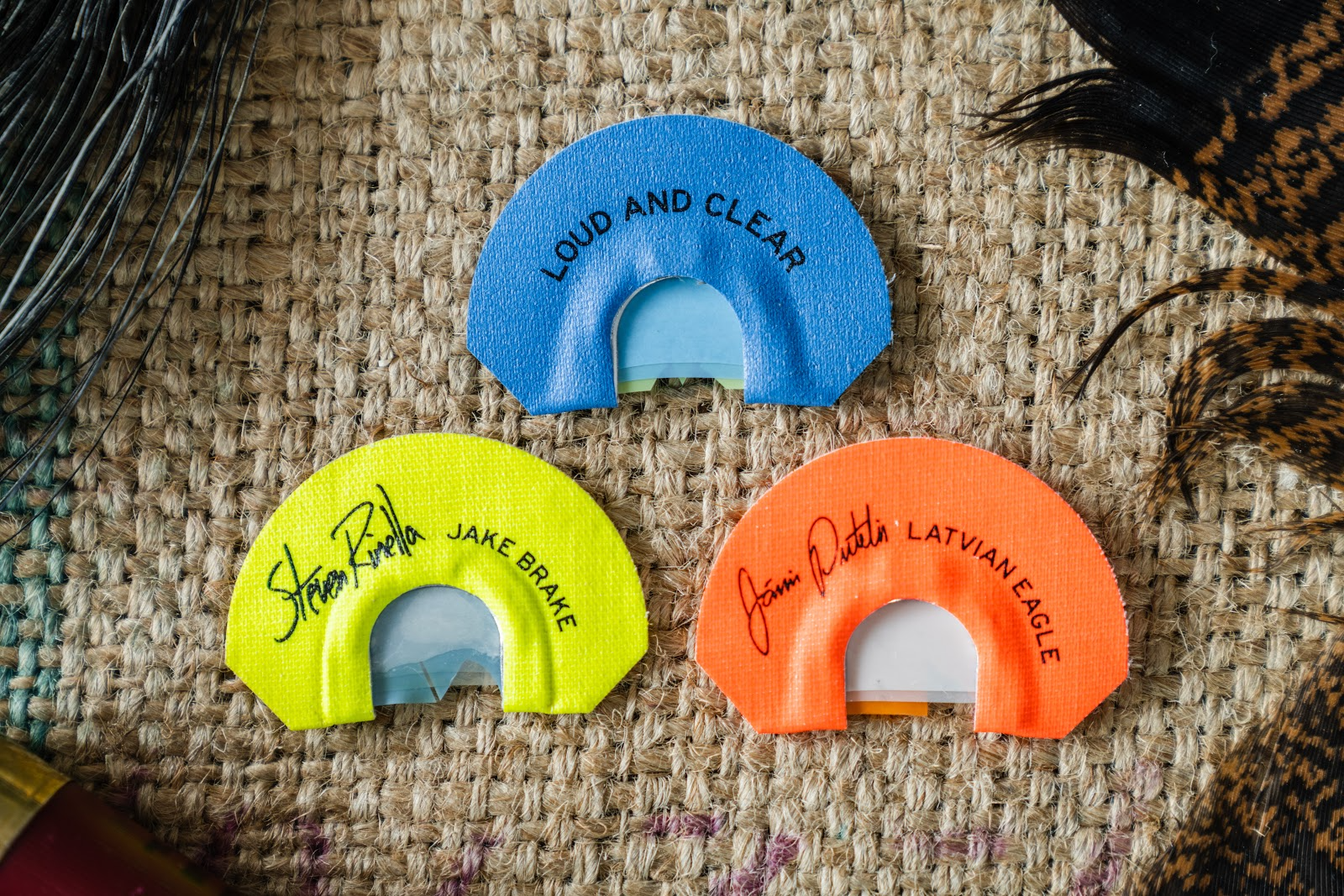 A three pack of diaphragm calls will include the "Steven Rinella - Jake Brake" with a combo-cut reed that achieves the raspy sounds of an old hen while also retaining the ability to soft-talk.
Next is the "Janis Putelis - Latvian Eagle" which includes the "chunk-cut reed" and allows you to get loud and raspy with the overhanging reed but also make a very clean note with the opposite side of the call when you need it. It will work well as a locator to make extremely loud cuts and yelps.
The last included in the three-pack is "MeatEater's Choice - Loud and Clear." It's a hybrid V-cut call that produces medium-volume raspy sounds with ease. The tone and note quality of this call rounds out the MeatEater collection, covering all the bases. The three pack will run $34.99.
There's also MeatEater's Easy Clucker, a single diaphragm call, for $12.99. With a ghost cut out of the reed's center, beginners and experienced callers can easily master great medium range raspy tones and kee-kees.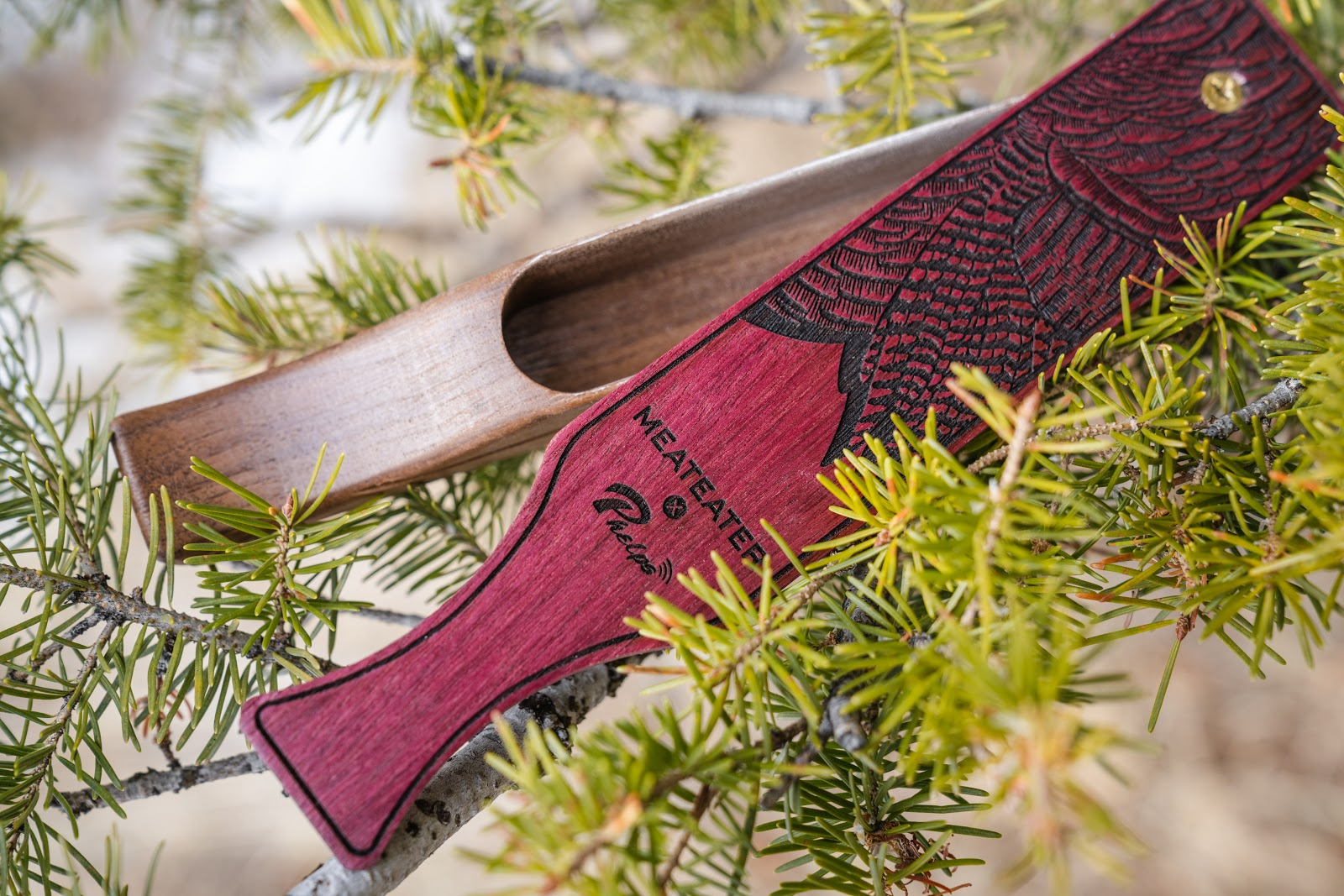 Perhaps the crowning jewel of the collaborative collection is the MeatEater X Phelps Box Call. This eye-catcher pairs a beautiful purpleheart lid with a solid walnut body designed for creating raspy old hen sounds. It will cost $79.99, the same price as the two pot calls.
Speaking of, the MeatEater X Phelps line will feature a Crystal Over Slate Pot Call ($79.99) and a Slate Over Glass Pot Call ($79.99), both carefully crafted and ready to entice gobblers with their unique sounds.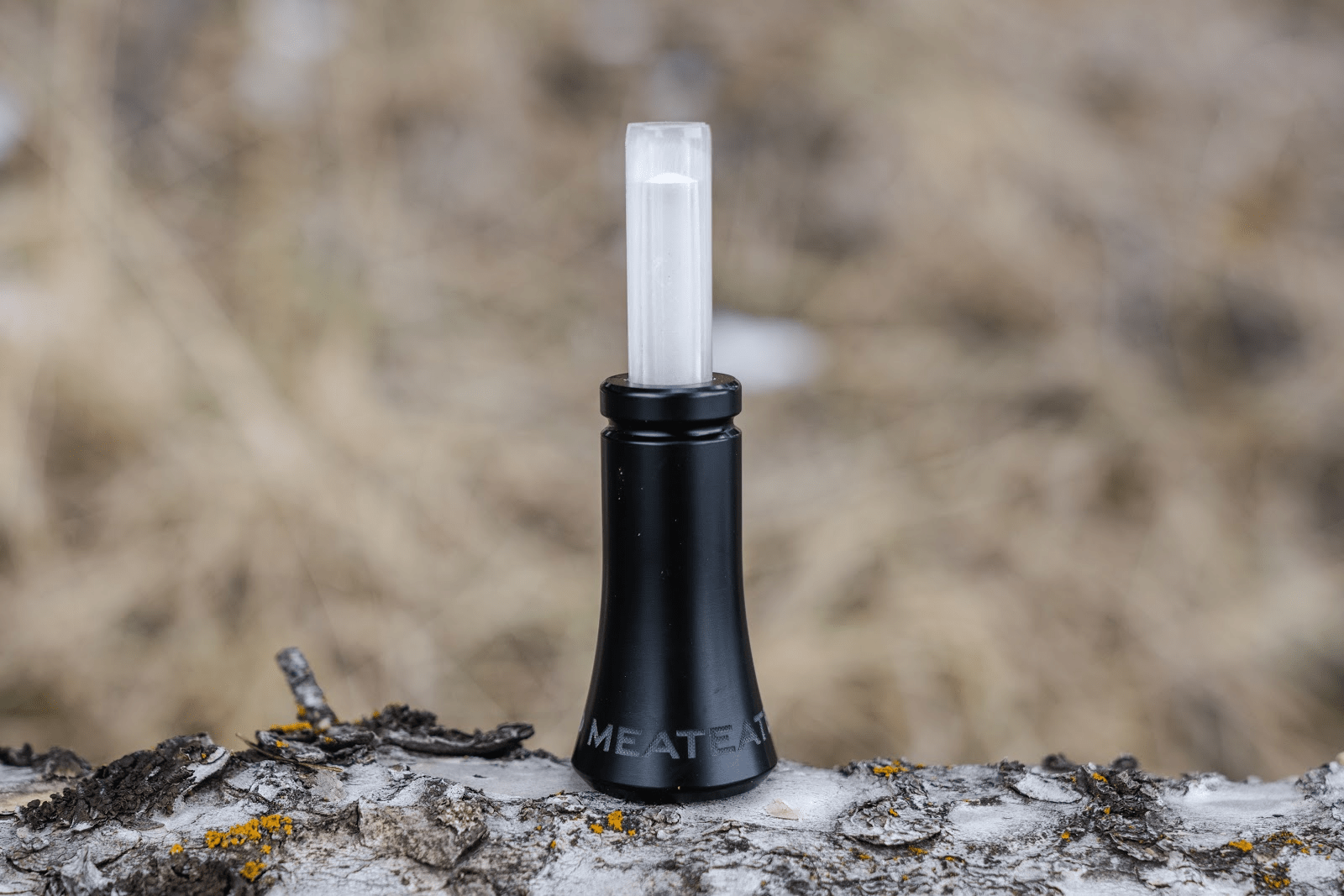 Finally, the MeatEater X Phelps Crow Call is just what the doctor ordered when a shock-gobble is desperately needed. Using an acrylic body and tone boards, this call is said to produce enough volume to get gobblers in the next county hammering back at you. It will cost $27.99.
This collaboration comes on the heels of similar moves by the MeatEater brand, including a connection with Federal Ammunition along with a Weatherby and Sportsman's Guide partnership to release a line of signature rifles.
"I could not be more pleased to announce the launch of the MeatEater X Phelps turkey call collection," said Phelps Game Calls founder Jason Phelps. "This collection has been years in the making, and there is no one better to showcase these quality products than the MeatEater crew. We've got some other great projects cooking, so stay tuned."
If a new line of turkey calls isn't enough to pay even closer attention to the MeatEater crew and their ever-expanding network, then those parting comments from Phelps should be.
NEXT: GEAR REVIEW: POLARIS GENERAL XP 4 1000 PURSUIT EDITION
WATCH
Enjoy the outdoors?
Sign up for daily stories delivered straight to your inbox.