These two automakers helped raise almost $1.5 million for at-risk kids!
Not to be outshined by charity auctions at Barrett-Jackson, the Naples Winter Wine Festival in Florida auctioned off two very exclusive cars to raise money for underprivileged and at-risk children in Collier County, Florida. Bidders had their shot at the first production version of the all-new Rolls-Royce Phantom and a one-off version of the McLaren 720S, and both cars saw serious bids when the hammer dropped.
Since 2001, the Naples Winter Wine Festival has raised more than $176 million for the Naples Children and Education Foundation (NCEF).
Rolls-Royce Phantom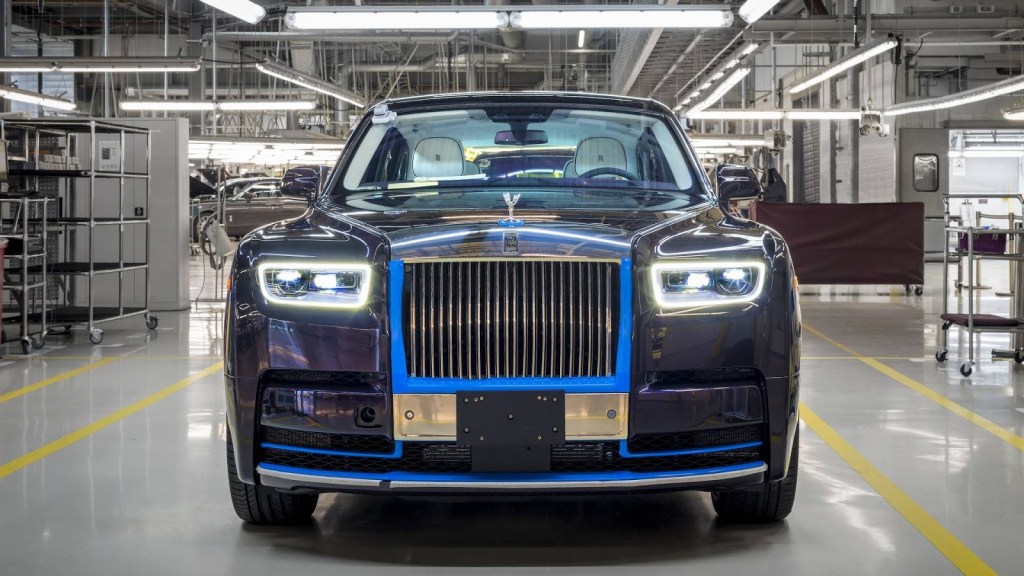 The Phantom has been redesigned for its eight-generation, and the first one to roll off the line will go to a couple in Ohio following their winning bid of $780,000. Their bid also included attendance at the coveted 2019 Robb Report Car of the Year Competition as well as a special selection of wine from Alpha Omega.
The 2018 Rolls-Royce Phantom was introduced last year, and it promises to be lighter, stiffer, quieter and more technologically advanced than previous Phantoms.
Over the last 15 years, Rolls-Royce cars have helped raise $5.8 million at this event.
McLaren 720S
The McLaren 720S is already an incredibly special supercar, but this one version was even better after a bespoke treatment from the McLaren Special Operations (MSO) team.
To fit in with the wine theme, this 710-horsepower sports car was given a beautiful burgundy paint job (Nerello Red) with a grape decal affixed to the front fenders.
Inside, the 720S gets a Saddle Brown leather interior with contrast stitching and embroidered headrests to match the car's Nerello Red hue.
This was the second year that McLaren participated in the Wine Festival, and it has helped raise a total of $1.13 million for the foundation.
NEXT: 2019 FORD MUSTANG BULLITT, 2017 FORD GT RAISE $2.85M FOR CHARITY AT BARRETT-JACKSON
WATCH: Stick Shift vs. Automatic
Enjoy the outdoors?
Sign up for daily stories delivered straight to your inbox.