The new Mathews V3 is here, and it has the bowhunting community buzzing.
The market for archery tackle bears many similarities to the automobile market. It seems like advancements in technology have no ceiling, and bows become outdated at nearly an annual clip.
However, the key to being successful in such a fluid industry is to be the one leading the progress. Few in the archery business would put anyone ahead of Mathews Archery, Inc. and they're stepping into the spotlight once again with their latest release.
Following the award-winning VXR, Mathews' flagship bow which made its debut in January 2020, Mathews has surpassed expectations again. With the new V3, Mathews has implemented a longer riser, an improved axle-to-axle ratio, a completely redesigned limb and limb cup, an all-new patent-pending Centerguard Cable Containment system and a new Nano 740 Damper.
The V3 will come in 27- and 31-inch offerings, both of which use a 6-inch brace height to deliver arrow speeds up to 342 fps.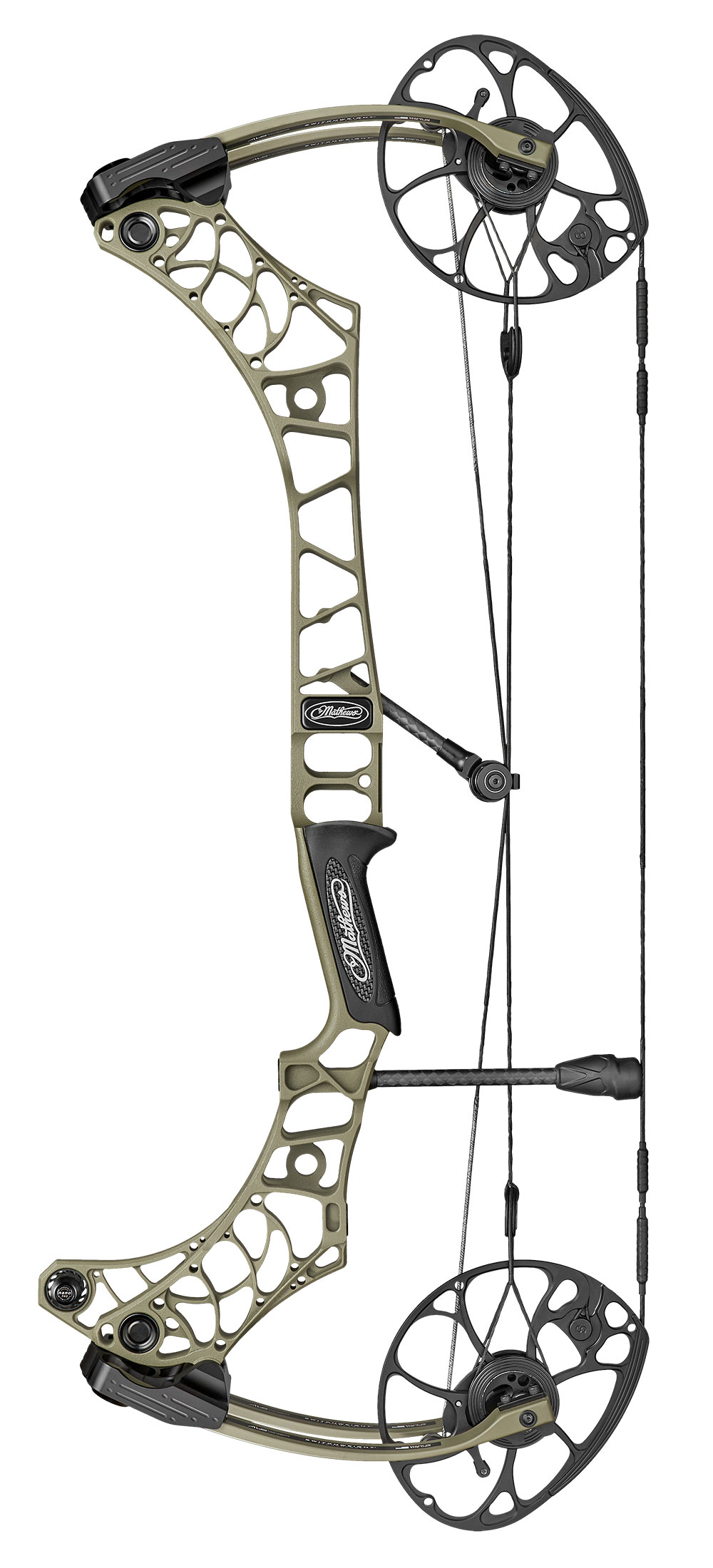 "The geometry of our V3 platform opened up a new threshold of capabilities allowing us to increase the overall riser length while keeping an ultra-compact frame with unmatched stability," stated Brad Treu, VP of Sales and Marketing at Mathews. "Paired with our new harmonic damper for ultimate stealth and Centerguard technology for perfect timing, the V3 27 and 31 give hardcore bowhunters more function than ever before. It's our most advanced hunting platform to date."
The Centerguard Cable Containment optimizes cam timing by placing the cables at the true center of the bow, which ultimately maximizes tunability and vane clearance.
To add more accuracy, Mathews honed in on stability by adding a new extended bridge riser, which cuts weight while also maximizing length. The new limbs and limb cups also cut weight while improving overall performance.
Not only is the V3 lighter and more stable, but it claims to be quieter, too. The all-new Nano 740 damper is calibrated and tuned to each model's specific harmonics, which cuts down noise and vibrations to mere silence.
Using SwitchWeight Technology, archers will be able to adjust their cam's module to achieve 60-, 65-, 70- and 75-pound draw weights.
The V3 will also be available in First Lite Specter and Under Armour All-Season camo finishes, both new for the 2021 line. You can see full specs on MathewsInc.com.

NEXT: DRURY OUTDOORS SWITCHES TO MATHEWS BOWS