As an Austin-born gal raised on authentic country, live music, smoked meats, and good family values, I can say that Willie Nelson has created a deeply-embedded groove in Austin and Texas' musical history and culture.
There are many reasons to love Willie Nelson, but I admire how he has always been a cornerstone of equality, progressive ideas, and unification all through his art and simply via being his authentic self.
Origins of Luck Ranch
Tucked away in the sprawling lumps of earth dubbed the Texas Hill Country, you will find country music and cultural icon's "backyard." Called Luck Ranch, this property in the town of Spicewood belongs to Texas's own Willie Nelson.
The pop-up townlet of Luck, Texas, was initially built on Willie's ranch in the mid-eighties to be used as a set for the film adaptation of his iconic 1975 album "Red Headed Stranger." The original script called for burning the buildings to the ground, but because of a revision to the story, the makeshift western town was left standing after filming.
The family decided to keep the Old West facilities on the land, and it's since served as a gathering hub for the Nelson family, friends, and believers.
Like legendary musical landmarks like the Armadillo World Headquarters and the Austin Opry House, Luck Ranch cemented its importance as a place for contemporaries and artists to speak their creative languages together and meld melodies over music and conversation. Over the years, it's been home celebrations, holidays, and late-night hangs had in the rustic warmth of the leftover Luck Ranch buildings.
How it Became Willie Nelson's Luck Ranch
RELATED: 20 Road Trip Songs Made for Long Drives & Better Memories

A decade ago, Willie gave his blessing to a pod of unique humans with familial and friendly ties to the Nelson family to reimagine and reestablish the spot as a cultural hub for music and art. Since 2012, the Luck Ranch has been used to host a yearly festival during South by Southwest called the Heartbreaker Banquet. Aptly named after the withdrawal of recently-parted partners, the first Heartbreaker Banquet occurred in 2012.
The remaining founders, Matt Bizer and the granddaughter of the recently passed Bobbie Nelson, Ellee Fletcher Durniak, refreshed the entire event called the Luck Reunion. Its new facelift reinvigorated life into the space and became a highly regarded and esteemed venue for upcoming artists and big stars. However, Luck Ranch is more than just the remnants of an old saloon, post office, and chapel. This special place encapsulates all that is the magic of Willie Nelson, the family, and the message in a sacred gathering space that is now open to the public for special events and concerts.
...and now "Luck Presents."
Luck Presents was born a decade ago to cultivate a different kind of live music experience for concertgoers just outside of Austin, Texas. This Texas collective aims to preserve the creative culture and highly motivated traditions of food, art, music, and expression based on making memories.
Today, Luck Presents represents much more than a music promotion company. They are a staple community, and a platform to grow, share, and contribute to a long-lasting American roots identity. Their primary focus is the TX property, but the organization produces events and experiences in whatever capacity they align with.
Visit the Luck Ranch
The stage at Luck Ranch has served as a presentation station for rising acts like Japanese Breakfast and household names like Jason Isbell and Ray Wylie Hubbard. Beginning in 2022, Luck Presents announced the fantastic news of their expansion of events to be held on the historic property. Beyond its annual Luck Reunion and Potluck, the calendar of events has now scheduled huge acts like indie-kings Modest Mouse and The Flaming Lips. Read the FAQs for questions about tickets and visiting the ranch here, and stay up to date on social media for new accountants.
When you visit the ranch, you must abide by Willie's Three Rules:
Don't be an asshole.
Don't be an asshole.
Don't be a goddamn asshole.
Easy enough to follow, you hear?
The Luck Family Foundation
The Luck Family Foundation has raised over one million dollars for local organizations and programs dedicated to their mission, formed by Luck Reunion to preserve the culture and music I have so graciously paid homage to above. Currently, the foundation is seeking partners in the non-profit sector to create Luck Grants for the neighboring communities and artists, organizations, and programs in need. Donate to The Luck Family Foundation here.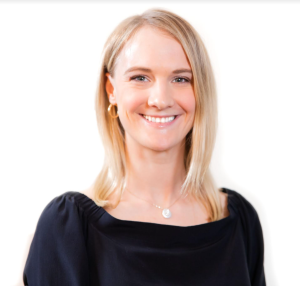 An avid adventurer and lover of all things outdoors and travel, Sydney Paschall has explored and discovered as many beautiful places as she can, with extra time spent in Oregon, Colorado, and driving up and down the west coast. Now based in Austin, Sydney focuses her time on writing, social justice, activism, living more mindfully, and staying active to optimize the mind, body, and soul. Instagram: @_sydshine
Have you been to Olympic National Park? Tell us your story on our Wide Open Roads Facebook!
Enjoy the outdoors?
Sign up for daily stories delivered straight to your inbox.