Leupold's new spotting scope has arrived. Here are the details on the SX-2 Alpine HD.
By now you should know the practical advantages of owning and using a spotting scope. It doesn't matter if you're fine tuning your firearms at the range or glassing for deer on a backcountry hunt, a reliable spotting scope can be one of the most important tools in your tool belt.
With that in mind, Leupold is announcing the launch of its new SX-2 Alpine HD spotting scope, a premium optic built to the high standards the company's spent years establishing. Two models are already available, both in an angled configuration: there's a 20-60x60mm model as well as a 20-60x80mm.
Like the majority of Leupold's quality optics, the SX-2 Alpine HD is waterproof, fogproof, and guaranteed for life. As the brand likes to say, they believe in superior quality and craftsmanship, and they're confident that any Leupold product will do its job, and do it well.
The 20-60x60mm model is $519.99 and the 20-60x80mm goes for $649.99.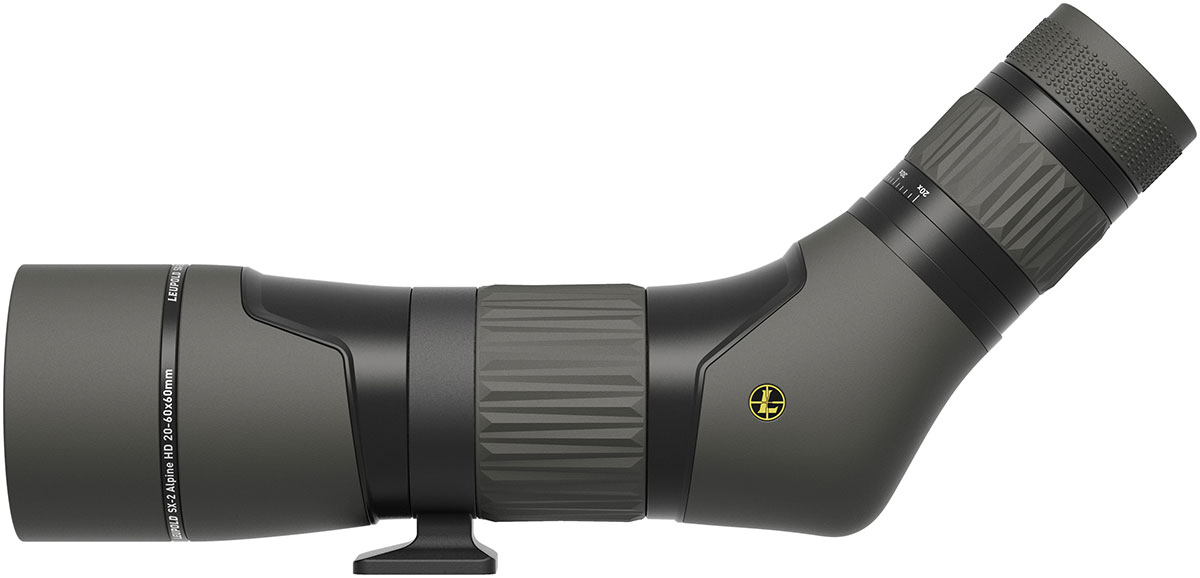 The features of the SX-2 Alpine HD shouldn't come as much surprise if you're familiar with Leupold's dedication to rugged performance and user-friendly attributes.
The SX-2 Alpine HD spotting scope's Twilight Max Light Management System lets you see more in less light, which intensifies ambient light in extreme low-light environments and provides excellent glare management to drastically reduce image wash-out. Eye-strain and fatigue are less of a worry thanks to a generously-sized eyepiece that promotes extra comfortable viewing for long periods.
Leupold's Diamondcoat lenses are scratch-resistant and include both high definition and Guard-ion coatings to keep things bright, clear, and clean. The super-smooth focus, integrated sun shade, and rotating tripod adjustment ring allow for more flexibility when glassing and incredibly sharp, clear images in virtually any environment.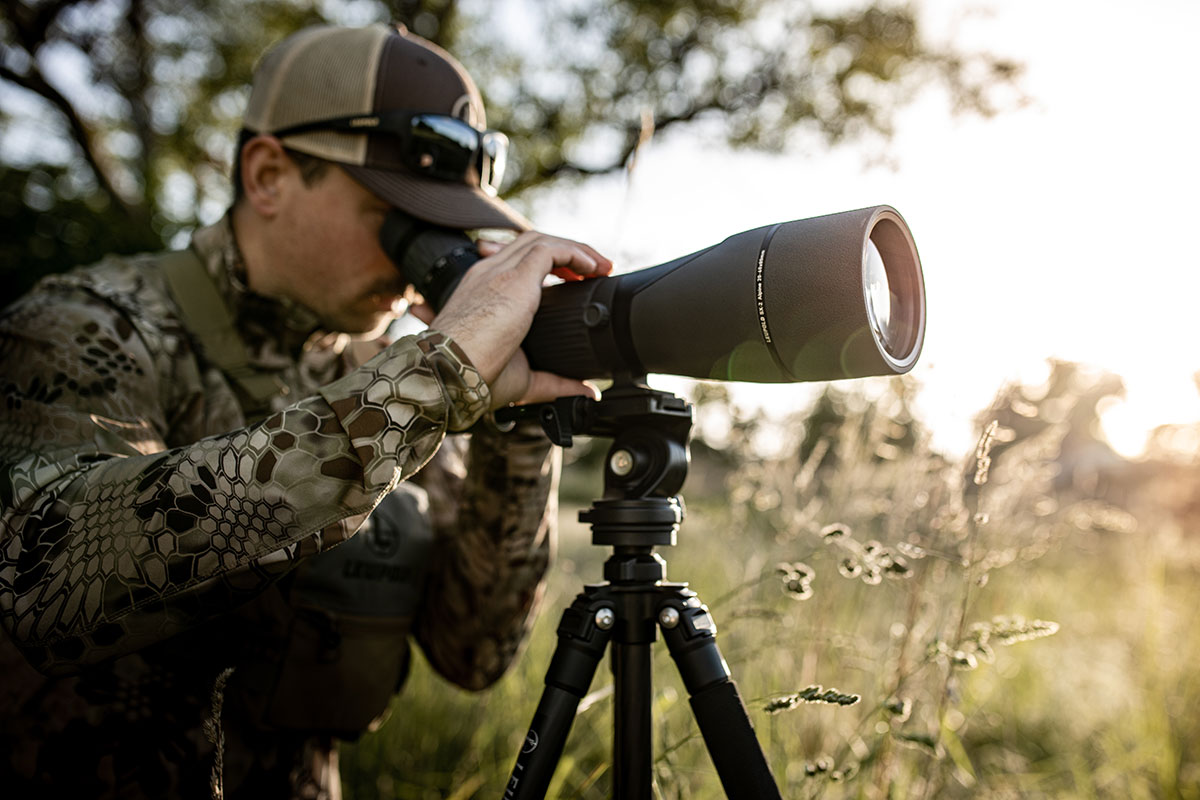 "The SX-2 Alpine HD delivers exactly what hunters and shooters want in a spotting scope, and it does it in a price class that you're not going to be able to beat," said Zach Bird, Product Line Manager for Leupold & Stevens, Inc. "Our in-house optical engineers are working every day here in Beaverton, Ore., to bring consumers the product quality they deserve, and the SX-2 is the perfect example - it's lightweight, rugged, clear, and exactly what you'll need whether you're spending the day at the range or heading out in the field."
You can research your options all you want, but we've got a pretty good feeling you'll fail to come up with a better optic that matches the price point Leupold has set with the SX-2 Alpine HD.
To find out more about the specifications and features, be sure to check out Leupold.com.
NEXT: LEUPOLD RELEASES NEW BLACK RING VERSION OF THE FREEDOM RED DOT SIGHT