Leupold listened to their core consumers and made a beneficial change to their already-proven Freedom Red Dot Sights.
When Leupold shared word that its award-winning Freedom RDS (Red Dot Sight) would be available in a Black Ring model, the nods of approval from the shooting sports community started to accumulate. The Freedom RDS originally featured the company's trademark Gold Ring around its objective bell, but now the RDS will have an all-black finish.
When engaged customers asked for a "Black Ring" version, Leupold was able to respond quickly and initiate the production efforts through their domestic operations. Since it's an optic that's designed, machined, and assembled in their U.S. factory in Beaverton, Oregon, it's the sort of quick, dedicated business practice only a truly dedicated American manufacturer can pull off.
The Freedom RDS comes in two versions: one with capped precision ¼-MOA click adjustments, and the other featuring a precision exposed BDC elevation turret. That BDC model includes measurements out to 500 yards for standard 55-grain .223 Rem. ammunition, and is shipped directly to you or to the retailer as such.
The RDS features 80-MOA of adjustment in both elevation and windage.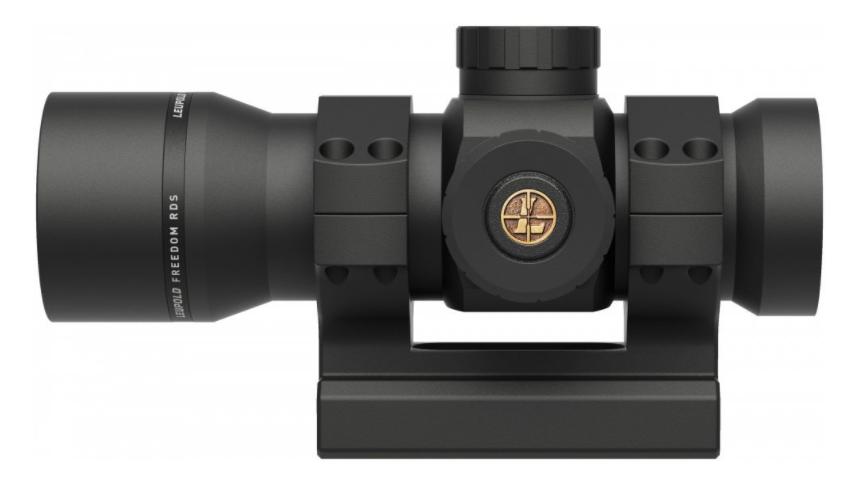 Here's a further rundown of the most prominent features.
The Freedom RDS has a 1-MOA dot reticle with Leupold's battery-saving Motion Sensor Technology (MST) at work. The MST feature puts the sight into standby mode after five minutes of inactivity, which can work wonders when power needs to be preserved. If there's motion detected, the sight is activated, meaning it's always going to be ready when you are.
The operator can scroll through eight varying illumination settings, which make the reticle and dot easily visible in darker conditions as well as the mid-day, bright sun scenario.
Scratch-resistant lenses on the RDS feature Leupold's Twilight Red Dot System, which provides standard color consistency and premium lens clarity. It's fogproof, waterproof, and rugged enough to take just about anywhere.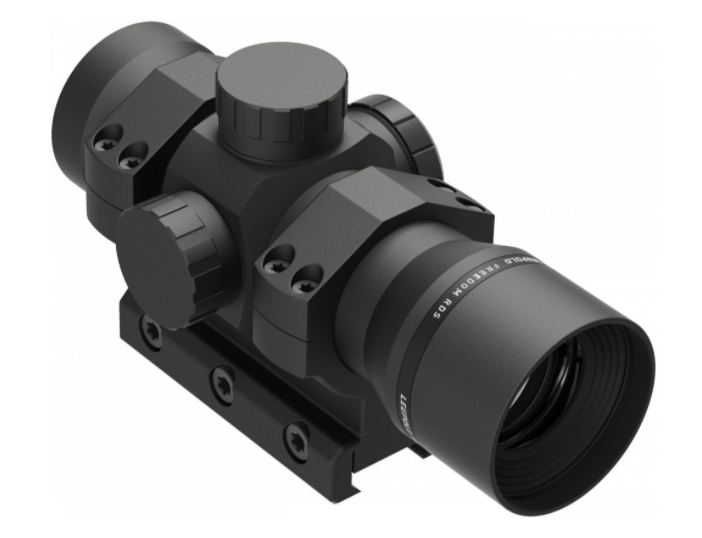 All told, the Freedom RDS measures in at under 5.5 inches and weighs less than 7 ounces. Not only is it small and non-obtrusive, but it's so light you may have trouble telling the difference between having one mounted on your gun or not. That kind of smart construction disperses recoil energy, making the RDS among the toughest red dots you can buy in the same category.
Leupold can also assert that the Freedom RDS lives up to the company's standards, enough so that it's backed by the Leupold Lifetime Guarantee. If for some reason it doesn't perform, Leupold covers repairs or replacements with no need for warranty cards or time limit restraints.
It doesn't matter if you're aiming at a target downrange or zeroing in on a game animal, the Black Ring Freedom RDS from Leupold is going to deliver steadfast performance.
NEXT: WHY LEUPOLD'S WARRANTY, CUSTOM SHOP, AND OTHER FEATURES MAKE THEM THE BEST IN THE BIZ
WATCH