Popular hunting personality pleads guilty to hunting citation.
Lee Lakosky, a popular hunting personality and show host of The Crush TV, has pled guilty to a hunting citation on February 8th. The state of Iowa shared the court records online, and the community fled to the site to validate the charge.
Here are the provided records on the Iowa Court Records website: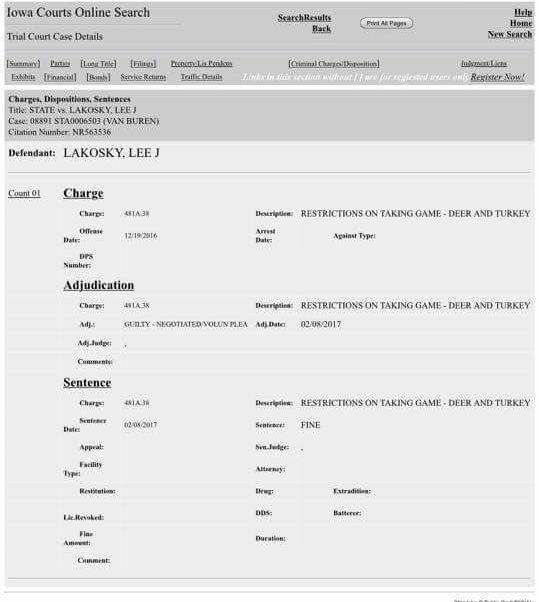 The image above is a screen shot of the public record. The date of the infraction was December 19th, 2016. The description read 'restrictions on taking game- deer and turkey.
The Iowa DNR shared this statement on Facebook,
"It was a standard ticket and court costs, and we generally don't issue news releases for those. In the case of larger issues like poaching, habitual violators, or criminal charges that have been handed down by a court, we will generally issue a news release."
We reached out to the Crush TV team asking for an official statement but have not received any additional information. However we did see this screenshot of a response to the discussion from Lee.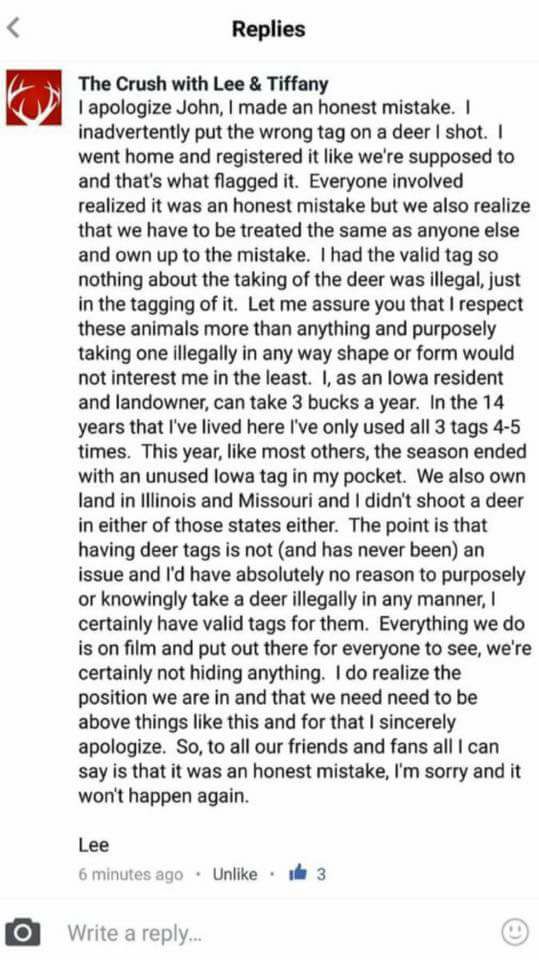 Based on the present information, it appears Lee made an honest mistake. Lee and Tiffany have built a strong reputation within the hunting community for their down-to-earth personalties.
NEXT: HERE ARE OUR PICKS FOR THE 6 BEST YOUTH HUNTING RIFLES AND SHOTGUNS
Enjoy the outdoors?
Sign up for daily stories delivered straight to your inbox.