We spoke with Jim Shockey about his annual golf tournament, how it contributes to a worthy cause, and what he's looking forward to most.
Each time you get the opportunity to speak with Jim Shockey, the things you learn always seem so interesting, and link back to the essence of what makes him such an intriguing personality.
In fact, did you know Milano custom designs his famous black hats he wears on his hunts? For the last 10 years, they've been including Shockey's brand name and a camouflage liner inside, just to make them unique.
When you consider what's most interesting about the outdoor industry legend, the fact that he served in the Canadian Armed Forces as Honorary Lieutenant Colonel of the 4th Canadian Ranger Patrol Group ranks pretty high. Not everyone knows that, but when they find out, it makes Shockey's connection to the veteran organization Freedom Hunters that much more significant.
That connection has resulted in one of the coolest annual events Shockey takes part in, namely The Jim Shockey Classic Military Tribute. It's a come one, come all golf tournament that honors those who protect our freedoms, and aids in providing U.S. and Canadian military personnel with once in a lifetime hunting and fishing adventures.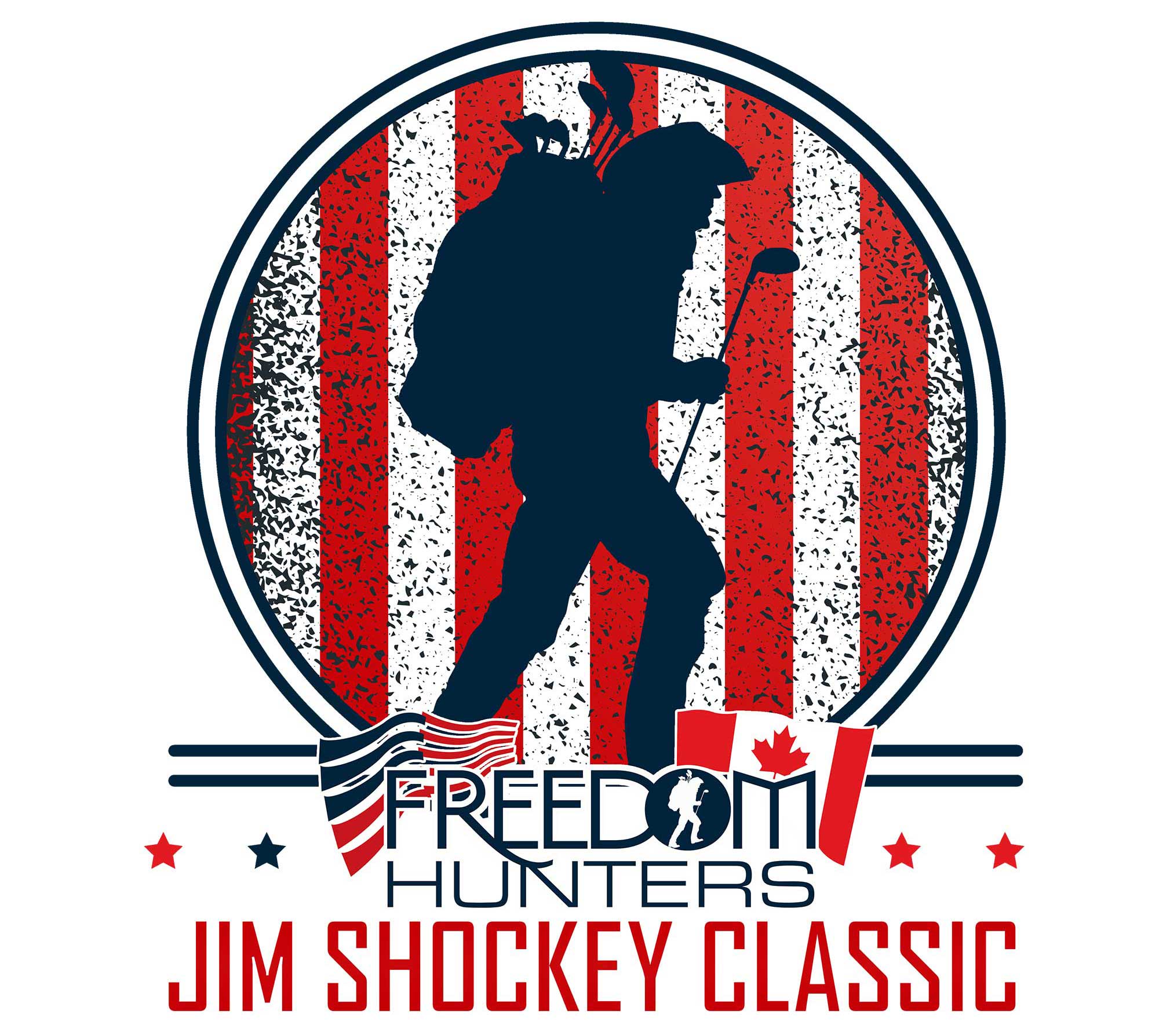 This year's two-day event takes place in Isle of Palms, South Carolina, at the Wild Dunes Resort on March 22-23, 2020, and includes a meet-and-greet charity auction, a military tribute golf tournament on a well-known and scenic 18-hole course, plus a post-golf awards BBQ dinner. There is a variety of flexible ticket options, meaning there are a few different ways you can get involved (find out more about the options here).
And even though golf isn't Shockey's forte, he's still eager to get the tournament started.
"I'm definitely not as prepared this year as last season," he said, "and I probably won't even have a chance to swing a club before the event! But that's okay, I'll be waiting on a par three hole, taking bets on the closest to the pin, so I don't need to play all the clubs. Hopefully by the end of the day I'll be hitting it pretty well."
The event's goal involves blending a passion for the outdoors with the recognition and support that military warriors deserve. Obviously the main objective is to raise money, but doing so helps Freedom Hunters brighten the lives of those living heroes.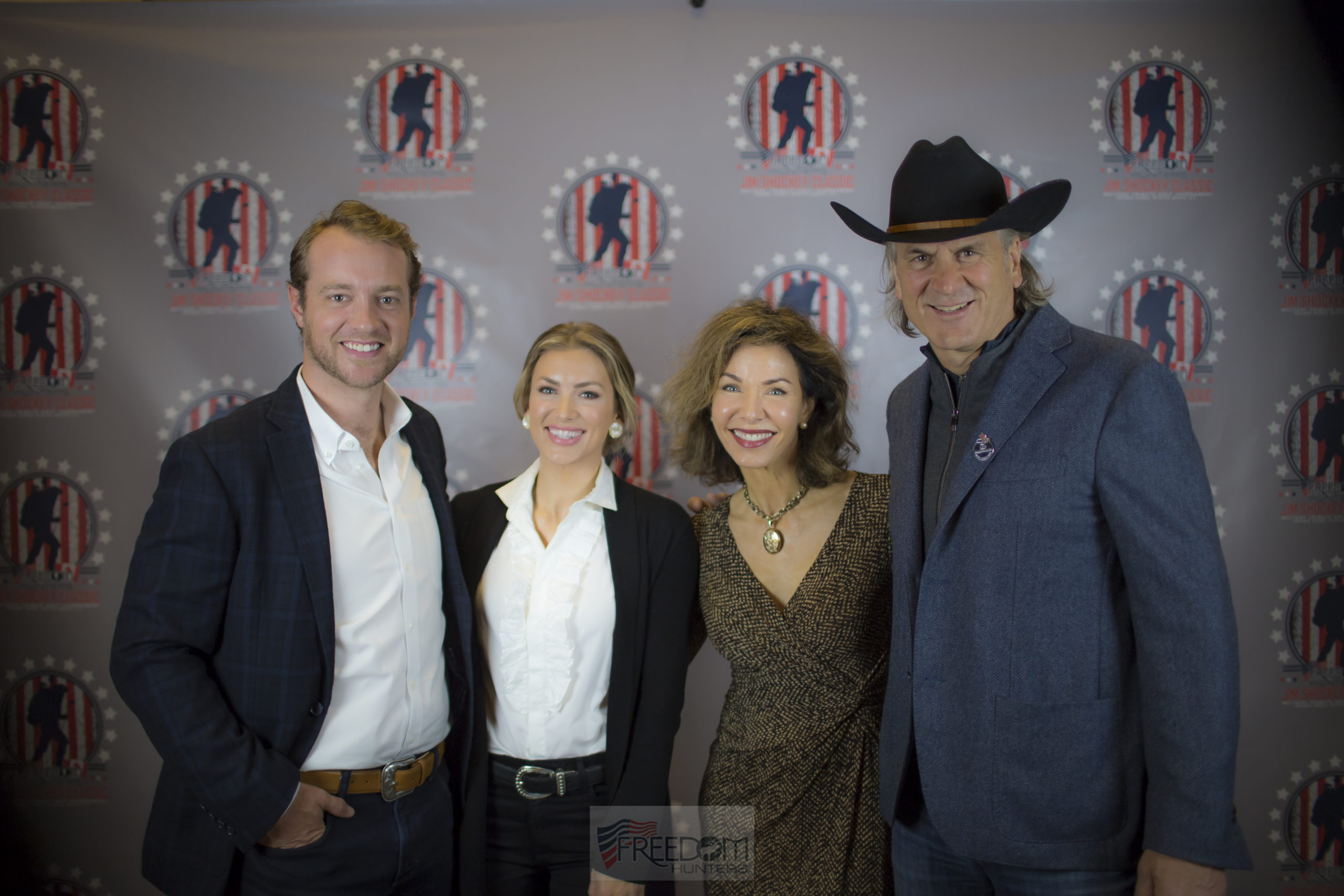 Shockey promised a "bigger and better" event than years past, which has been true for each annual Jim Shockey Classic since it started in 2014.
Anthony Pace, who started Freedom Hunters, was heavily influenced by Shockey in his quest for finding ways to help give back to veterans. Shockey remembers the day the idea was sparked. It was Jim who thought raising money to bring military veterans hunting was the core the organization should be framed around.
"I don't want to claim the idea as 100-percent mine," he said, "but certainly both Anthony and I, walking along that day in Salt Lake City, came up with the idea. He's taken that and turned it into a growing concern, a fantastic organization. The whole Freedom Hunters group is very special to me. I was there from the inception, and really proud to be working with them."
He filled us in on the year-round work that's required to organize and orchestrate an event like this, and we could tell it was something that's extremely important to him.
We wanted to find out about the direct involvement of military veterans in The Jim Shockey Classic, and asking about it spurned a change in Shockey's tone. This, it seemed, was part of what he was looking most forward to.
"There will be many, many veterans there, and we'll have speakers telling their stories," Shockey said. "Veterans that have been through some incredible, harrowing situations, survived, and they're there to tell the stories. And also tell us about their brothers and sisters that didn't make it. It's a very touching and moving event when these ladies and gentlemen are there telling their stories. They'll be there on the course hitting balls, too, a lot more accurately than me!"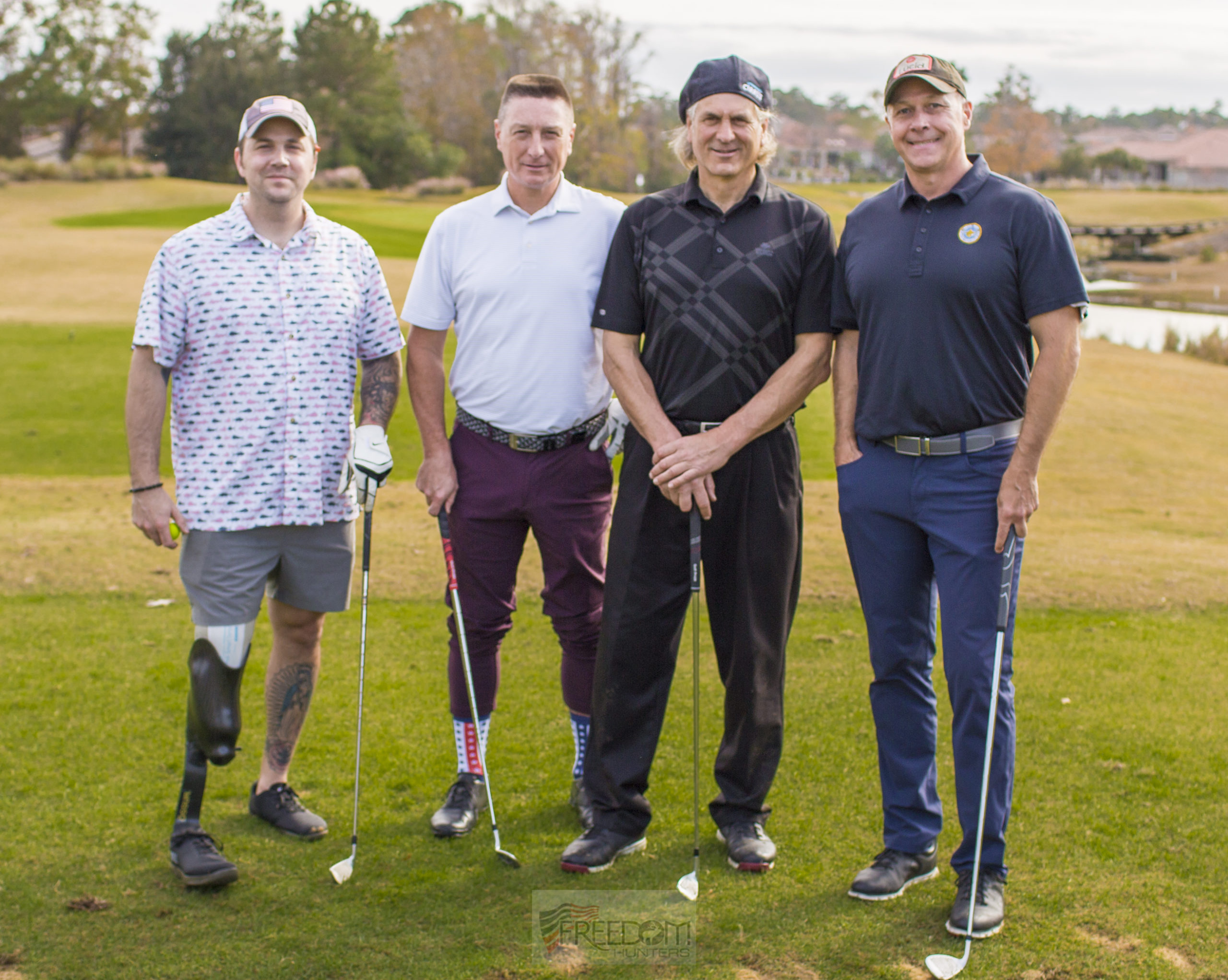 He has kept busy over the past year, alongside the Classic planning process, with his collection of art and artifacts housed on Vancouver Island, British Columbia, at the Hand of Man Museum. In fact, he recently saw a record number of folks come through the doors in early February, and the new archive is already on the radar of the major tourism sector in that part of B.C.
"We've been open 18 months now, and we're out of the way. It's an old schoolhouse, so people have to actually make the effort to get there, but people love it," he said. "I think we've filled six guest books already...and it's doing really well. We're educating people about conservation and the value of scientific-based wildlife management, the model we have here in North America, and how important it is to try and implement that same model all around the world."
It seemed logical the museum was highly visited by fellow sportsmen, but Shockey made a point to acknowledge a portion of attendees who didn't fit the description you would think.
"They come in not as hunters, but people who might even be leaning towards anti-hunting. You know, a percentage of them are," he said. "When they leave, invariably they thank us. They realize that there's another side to every story, and the popular press isn't necessarily telling the truth about hunting and hunters. So it's been a wonderful endeavor that I have to say is proving out to be exactly what I'd hoped it would be, and that's an educational facility that's passing on that positive message of hunting and hunters."
The Hand of Man Museum is donation only, inspired by Shockey's own humble upbringing. He said he grew up unable to ever afford the entrance fees to such a place, and wants people from all walks of life to experience it for themselves.
We went on to discuss Shockey's encyclopedic collection of successful hunts and harvests, and he told us about the extensive journals he uses to keep track of it all. He acknowledged the film footage and magazine articles he was a part of helped, and that he'd kept nearly every hunting license he'd obtained over the last several decades.
But it was his vivid memory of each hunt, he said, that he's always able to conjure up when called upon. He may not remember exactly who he was with, or precisely when it happened, but Jim Shockey's virtually unable to forget having harvested an animal. That's pretty impressive, if you ask us.
And, just to bring up those Milano hats again, we had to prod a bit more. Why were they his headwear of choice?
"I love them," he said emphatically. "I think they're the most functional hat for most hunting situations. I don't know why every hunter doesn't wear them! They keep the snow and rain out from going down your neck or your back, and yeah, I think they look kind of cool, too."
Even cooler, Shockey hinted at a new television show, something he said is on the horizon and will be "really fun." We'll keep our eyes and ears open for more details leading up to that.
And, of course, we wanted talk with Shockey about the potential of eventually hunting with his grandkids, including his daughter Eva's children. He may have a bit more waiting, but his response said it all.
"It's still a ways off until they turn their children over to me, but I'm sure they know I'll be heading straight to the wild lands with them," he said. "I'll probably want to take them to our ranch in Saskatchewan. It would be nice to be able to take that fourth generation there, and get them out in those same places...Yeah, I'm really looking forward to that."
Who wouldn't?
There's still time to register for The Jim Shockey Classic Military Tribute, a worthy cause supported by a worthy outdoorsman.
NEXT: TELLING THE HUNTING STORY MIGHT JUST SAVE IT
WATCH
Enjoy the outdoors?
Sign up for daily stories delivered straight to your inbox.