Ah, New Orleans - a city where you can pick your speed and quite literally choose your adventure! The New Orleans Jazz and Heritage Festival (aka Jazz Fest) is an incredible, world-renowned festival that celebrates the Big Easy's spirit, culture, and liveliness. Believe us when we say that this name has been earned for a good reason, and it won't take you very long to discover why for yourself!
In the 1960s, a New Orleans writer named Betty Guillaud coined this nickname in comparison to 'the Big Apple' to illustrate the contrast between the hustle and bustle of New York and the laid-back lifestyle of New Orleans residents. Of course, a beloved moniker doesn't simply stick overnight - it's up to travelers and visitors to keep up the allure!
New Orleans Jazz Fest
Since its humble beginnings in 1970, the New Orleans Jazz and Heritage Festival has fostered a unique array of all-star music, art, and creativity that continues to be unmatched. When the festival, initially named Louisiana Heritage Fair, first took place in the Beauregard Square (now known as Congo Square), it was created to memorialize and celebrate New Orleans as the birthplace of jazz. But as we know it today, this award-winning festival has become a symbol of so much more. Soon calling to attendees from all over the country, it wasn't long before the event outgrew its location, consequently moving to one of America's oldest racetracks, the Fair Grounds Race Course (open since 1872!).
This upgrade in scenery has allowed Jazz Fest to boast an extensive site map, easily rivaling most other music festivals. That means 13 stages of music, dozens of cajun food vendors, plenty of one-of-a-kind artisanal craft shops, and tons of second-line parades throughout the fairgrounds. It's said that attendance for the very first year was about 350 people, but that quickly changed as the festival gained legendary status within a short amount of time. Even after postponing in 2020 due to the coronavirus pandemic, today's numbers are around 400,000 people! The New Orleans Jazz and Heritage Festival has become an annual trek for many music devotees, some of whom have gathered with the same group of friends for decades.
Zydeco Music
In addition to promoting New Orleans as the birthplace of jazz music, the festival has been instrumental in spotlighting Zydeco, a genre of music that originated from musicians in Louisiana, blending Black American blues, Louisiana French Creole, and Native American culture.
Zydeco is a distinctive sound that has its traditional flair - dancing during a Zydeco performance is an experience. If you find yourself swept up in the raucous energy, take it as a sign that the Big Easy is working its magic on you - and embrace it!
Spotlighting New Orleans Musicians
RELATED: The 9 Best Music Festivals to Attend This Spring

Many of the Jazz Fest artist staples, such as the Neville Brothers, Preservation Hall Jazz Band, Trombone Shorty, Allen Toussaint, the Dirty Dozen Brass Band, and others, were born and raised in New Orleans and have performed there for decades. This is where a bit of research ahead of time will come in handy as you begin recognizing unique guest collaborations performing throughout the day.
It is essential to not only inform yourself of and recognize these significant players who are vital to the New Orleans music scene but to experience their artistry up close and personal. It's these musicians and ones like Dr. John (rest in jazzy funk, doctor) and Irma Thomas (the "Soul Queen of New Orleans") who have all played significant roles in making Jazz Fest what it is today, so dancing to give a little appreciation is more than suggested.
New Orleans Jazz & Heritage Foundation
The New Orleans Jazz & Heritage Foundation was established to oversee the implementation of the festival. Every New Orleans Jazz & Heritage Festival ticket supports the Foundation's ongoing work to educate and empower youth through music, education, and cultural preservation. A huge program of the Foundation is the Heritage School of Music, which started in 1990 with faculty teaching a handful of high school students on Thursday afternoons on the campus of Southern University. In 2014, the George and Joyce Wein Jazz & Heritage Center in the Tremé neighborhood became the home of the Heritage School of Music.
These are all of the components of an event that invites you to be a direct supporter of your experience in the city - what could be better than that? The unique cultural expressions of the city's heritage are represented in various forms during the New Orleans Jazz and Heritage Festival. Whether its' mind-blowing concerts from jazz, soul, and zydeco legends, mouthfuls of authentic NOLA cuisine (alligator, anyone?), local art, or the impeccably detailed performances and taste of history from the Mardi Gras Indians, you will need more time than you may think to take it all in.
Jazz Fest Length & Cost
This brings me to another bonus aspect of the New Orleans Jazz and Heritage Festival - it takes over ten whole days! Jazz Fest is one of the longest-running festivals in the United States, but it is also one of the country's most prolonged consecutive musical celebrations. That means enough time to experience everything on the festival grounds plus adventuring throughout the city. Many venues come alive with coveted performances and once-in-a-lifetime collaborations that have crowds in the streets until daylight.
With hundreds of bands in town during the celebrations, it's no wonder that the city's creative spirit inspires these supergroup alliances. The presence of Mardi Gras Indian tribes also brings an aspect of theater and artistic costume design into the fold. Usually taking the shape of a street parade, when two Big Chiefs meet one another, a ceremonial exchange of reverence occurs, encouraging diversity and unity amongst all crowds of people. This spirit of reconciliation, joy, and celebration becomes contagious as you spend more and more time in the city.
When (and Why) To Visit Jazz Fest
If there's any getaway you should spend the year planning for, it's the New Orleans Jazz and Heritage Festival. If you've yet to experience the magic of this festival, it lies in the ability to enjoy the city at your comfort level. With so much history intertwined in the festival itself, spending the time to explore these roots is an absolute must.
This year, Jazz Fest 2022 kicks off on April 29. It goes through May 8, boasting a genuinely out-of-this-world lineup with headliners such as The Who, Stevie Nicks, Kool & the Gang, Lionel Richie, Willie Nelson, and The Revivalists, Burke Riley Cajun Quintet, Erykah Badu, Norah Jones and so many more. Stay up to date on the latest news by following Jazz Fest's socials - you never know when they might make more announcements. Secure your crew, grab your tickets and make your accommodations - we will see you in NOLA!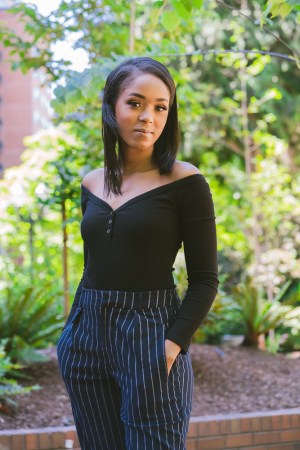 Tai Carpenter is a freelance creative writer and art gallerist currently serving as board President of Don't Shoot Portland, a nonprofit that uses art and educational programming to create social change. Instagram: @highimtai
Tell us why you love Jazz Fest on Wide Open Roads Facebook!