Every year my friend and I like to go on a special upland hunt. It's truly one of my favorite hunts to go on, and if it's pheasant hunting, I'm in heaven. The pheasant is such an awesome-looking bird, tastes incredible, and there's something about the teamwork you can conduct with your bird dog that is truly amazing.
This past January my friend and I decided to go to South Dakota, specifically in the Northeast region of the state, with a pheasant hunt in perhaps the greatest place to do it on our minds. A few days before we left, I started to develop a cough and some congestion, which really wouldn't have bothered me. However, I figured I would let my friend know, since I was going to be in the car with him for 14 hours each way on this trip. He said he had just gotten over a bad cold as well and that if I could handle it, he still wanted to go. I agreed.
Hitting the Road
I grabbed my Browning Citori, packed my bags, and we hit the road for South Dakota. Along the way I started getting more intense symptoms, but what was I supposed to do? We were seven hours into the drive, not exactly the most convenient time to turn the car around. I toughed it out and we made it to our destination. Without divulging the name, I'll just say it was a small town in South Dakota with rumors of incredible public land to hunt pheasants.
We got some sleep and planned to get up around 6:00 a.m. to get ready for the hunt. To make matters even worse, a huge cold front came in and the morning temperature was around negative 30 degrees F. Even in South Dakota, that's what's known as "freakin' cold." Even for someone who is perfectly healthy, that type of weather can be miserable, so I wasn't anticipating a very enjoyable experience.
More Problems, and an Eventual Decision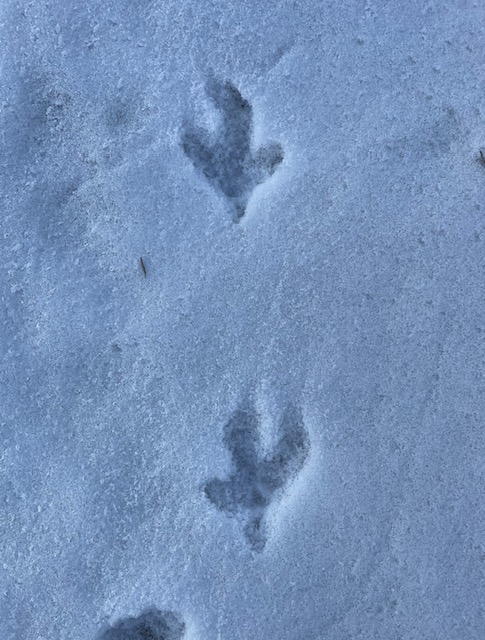 As I awoke to the early alarm clock, my level of discomfort had definitely increased. I realized I'd developed a fever. I was preparing to accept the fact that I wasn't going to be able to hunt, and I would likely spend the entire trip laying in bed. So much for that 14 hour car ride.
But as I laid in bed and thought about it, I racked my brain for any memory of Jim Bridger story in which he complained about the cold. And guess what? I couldn't come up with one.
That was that; I'd made up my mind. I popped an aspirin, got my upland gear on (and a few extra layers), and headed to the fields with Daly and my hunting partner.
The (Coldest) Pheasant Hunting Experience
As I took my first step out of the truck to let Daly out, a massive gust of sub-zero wind hit me in the face like a boxer with first round energy. How good of a chance was there that I was going to regret going on this trip? I started walking stiffly due to the several layers of gear I had on. I shivered, squinted into the wind, and took step after step, just trying to keep moving forward.
It was like that for about 15 minutes, but then something happened. I saw Daly chasing a rooster through some thick grass. I remembered that when pheasants feel threatened, they almost always prefer to run until they absolutely have to fly. This ground chase went on for a few more seconds until the bird finally flushed from my left. "Of course," I heard the voice in my head say. Shots from my left are my least-favorite, thanks to my dominant right hand. Nonetheless, I mounted the Citori, aimed true, and shot.
I watched him plummet to earth, then saw the ear-to-ear grin on Daly's face as he ran over to retrieve the rooster.
Ten minutes later, I heard my friend yell "Rooster!" His gun went off and I watched a pheasant fall to the ice of a small frozen lake. That's when the thought struck me: Daly doesn't know how to ice skate!
Watching Daly slip on that ice as he tried to make it to the downed bird was one of the highlights of the trip. It resembled something out of a cartoon, like Scooby-Doo or something. Even in my foggy-headed illness, I had to chuckle.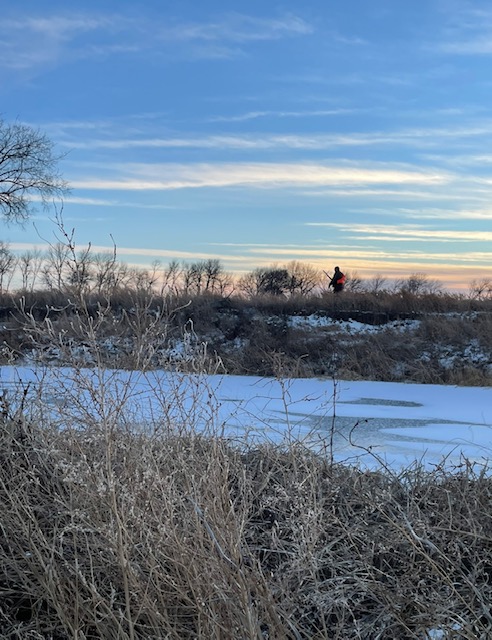 By twelve noon we had already hit our daily limit, and I had enough energy left to process and vacuum-seal our birds.
My friend looked over to me and said "Still feeling rough?"
Logical would argue that I should still feel terrible. After all, one dose of aspirin only lasts so long. Assuming my symptoms would subside was ignorant, and it was only made worse by the horrendous weather conditions.
But I stopped and took stock of myself. I was far better off than I thought I would be, and the symptoms weren't even really bothering me. "Actually, I kind of forgot that I was even sick," I responded.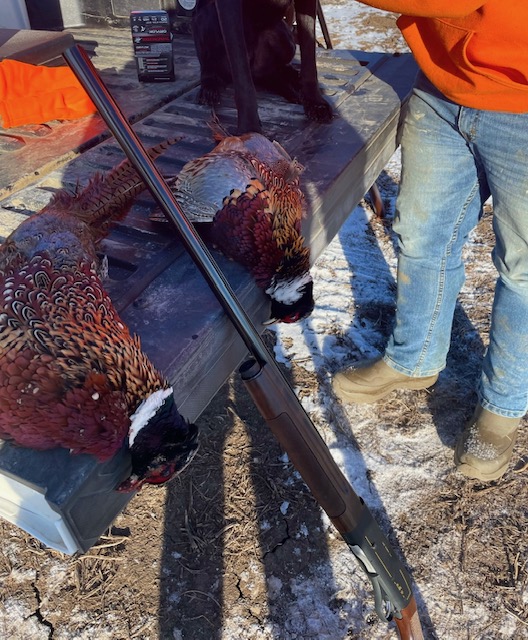 That's one of the great things about being outdoors and enjoying hunting. A lot of worldly problems and stressors seem to vanish, for a little while at least.
Of course, it took me several days before I felt back to 100%, and I probably should have stayed in bed that day for the betterment of my health. But damn, I sure am glad I went on that hunting trip.