Get them what they really want this year, just in time for the end of hunting season.
If someone close to you lives for those days of remote exploration with their trusty gun dog, you're actually in luck, as they'll be thrilled if you just gift them new gear every Christmas from here on out.
The tricky part is knowing what to get, as the upland hunting community can sometimes feel like the underground society of the hunting world. Fortunately for you, that's where we come in.
To start off, you have to determine whether the bird hunter in your life is hunts upland or waterfowl, as the latter demands a completely different collection of gear that will need a list of its own.
Additionally, if they primarily hunt birds like doves or cranes, these gifts could certainly come in handy.
Here are nine gifts that will make any upland hunter smile from ear to ear this holiday season.
Filson Mesh Game Bag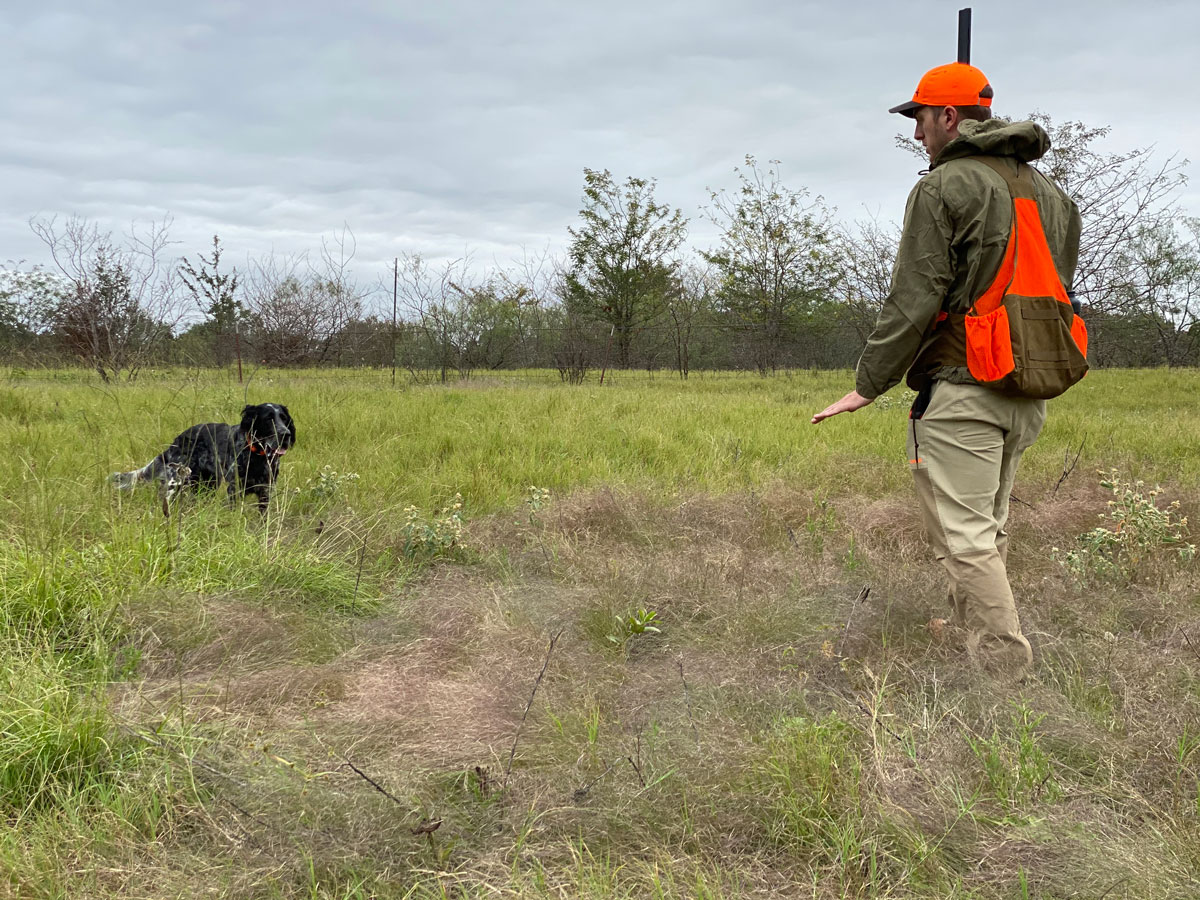 One of the most important items in an upland hunter's collection of gear is his or her vest. Your vest serves as the centerpiece of your entire hunting operation, as it's where you store your shells, it holds your downed game and it helps you meet your blaze orange requirements.
While there's a fairly wide variety of vest styles, most avid bird hunters are loyal to a strap vest because of its versatility. Hunting season is long, so your clothing is going to change with the weather. Having a big heavy vest can be hot during the early part of the season, and can be cumbersome with a bunch of layers during those colder hunts. A strap vest climbs right over those hurdles.
As far as strap vests go, Filson's Mesh Game Bag is one of the very best options on the market. With Filson's famous water-repellent, abrasion-resistant, oil finish Shelter Cloth, this vest can stand up to all the elements no matter where you're hunting.
Hunters will also enjoy front pockets that comfortable fit a whole box of shells and a game back that can fit plenty of pheasant, quail, grouse or chukar. And finally, two water bottle pockets and adjustable nylon straps will keep you comfortable for as many miles as you're willing to walk.

Garmin Alpha 200i
This might be the best gift you could buy a bird hunter for Christmas this year. Garmin's Alpha 100 already revolutionized the way people hunt with dogs, and their newest rendition is far ahead of its time.
With the Alpha 100, hunters were able to have a dog trainer and a GPS all in one handheld package. Additionally, it could not only mark the locations of your campsite, your truck and coveys flushed, but it could also track how far your dog traveled.
The Alpha 200i brings so much more to the table. Without sacrificing any of the old features, it adds Garmin's InReach emergency satellite messaging technology, federal public land maps and public/private land boundaries among other new features.
And, it's sleek as can be—the touchscreen is so effective, you'll feel like you're using a new iPhone to track your dogs.

Midland X-Talker Walkies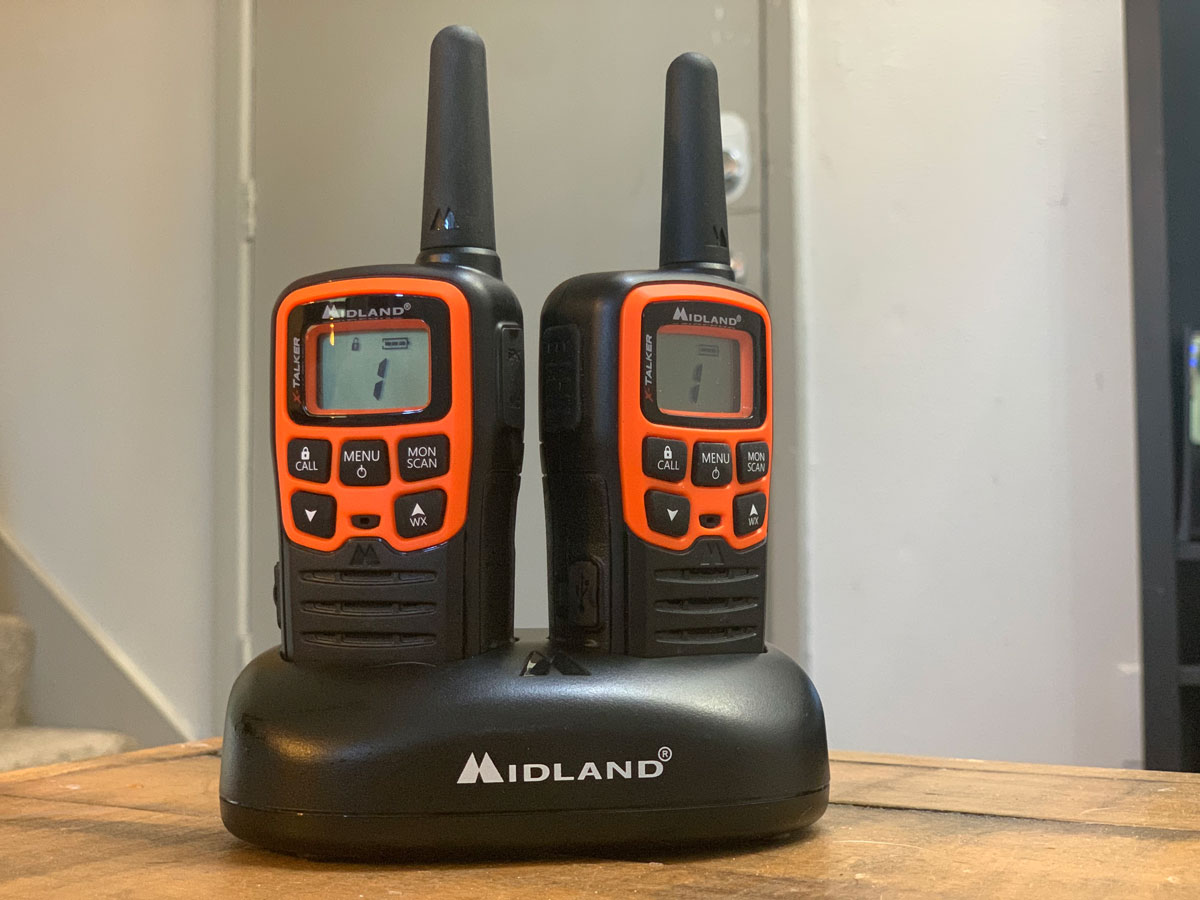 Depending on the hunt, having a reliable set of walkie talkies can be an absolute godsend. As one of those purchases many of us don't even think to make, this could make for a great gift idea this holiday season.
As far as walkie talkies go, it's pretty hard to beat the Midland X-Talker T51VP3 two pack. These radios deliver clear reception and transmission up to 28 miles through 22 channels, which could make quite the distance when they get turned around in the grouse woods up north or in the mountains out west.
The X-Talkers also offer cool features like Midland's Channel Scan and Weather Alert technology.
Everyone should have a set of walkies for upland bird hunting, and these are a solid choice at a fair price.

Irish Setter Wingshooter Boots
This isn't the first time I've included the Irish Setter Wingshooter boots in a gift guide and it likely won't be the last, as I simply don't think there's a boot out there that can beat these. As a bird hunter myself, I just haven't found anything that can match up. And, since these boots have been around 1950, it's likely they aren't going anywhere, either.
Upland hunting demands miles on your feet. The only way you can find birds is if you go find them, so you want boots that are rugged enough for tough terrain, but lightweight and comfortable over the course of 5 or 6 miles.
To me, Irish Setter Wingshooters are the only boots able to achieve each of those things. And, they now come in a variety of colors, as well as multiple height and insulation offerings.

Gunner Food Crate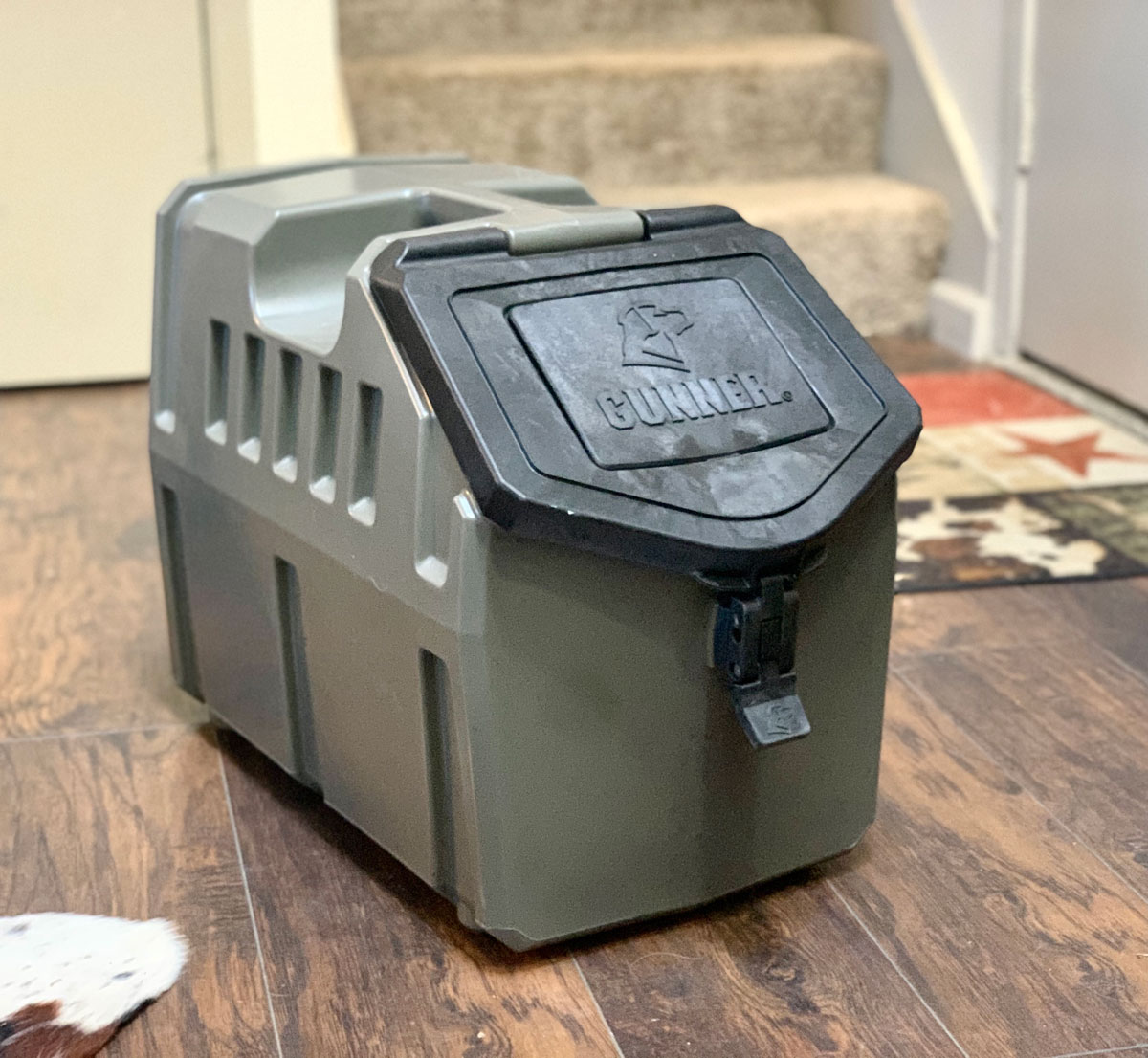 Gunner took an interesting approach this year when it introduced its new Food Crate. Famous for their world-renowned, crash-tested dog crates, Gunner wanted to offer hunters a new way to store their food during hunts and at home.
The Gunner Food Crate is waterproof, dust-proof, airtight, odor-proof and locks so pests and rodents can't get in. The rotomolded crate holds 50 pounds of dog food, and even sports a handle for easy portability.
No matter how you hunt, this might be the best way there is to store your dog food.

YETI Boomer Dog Bowl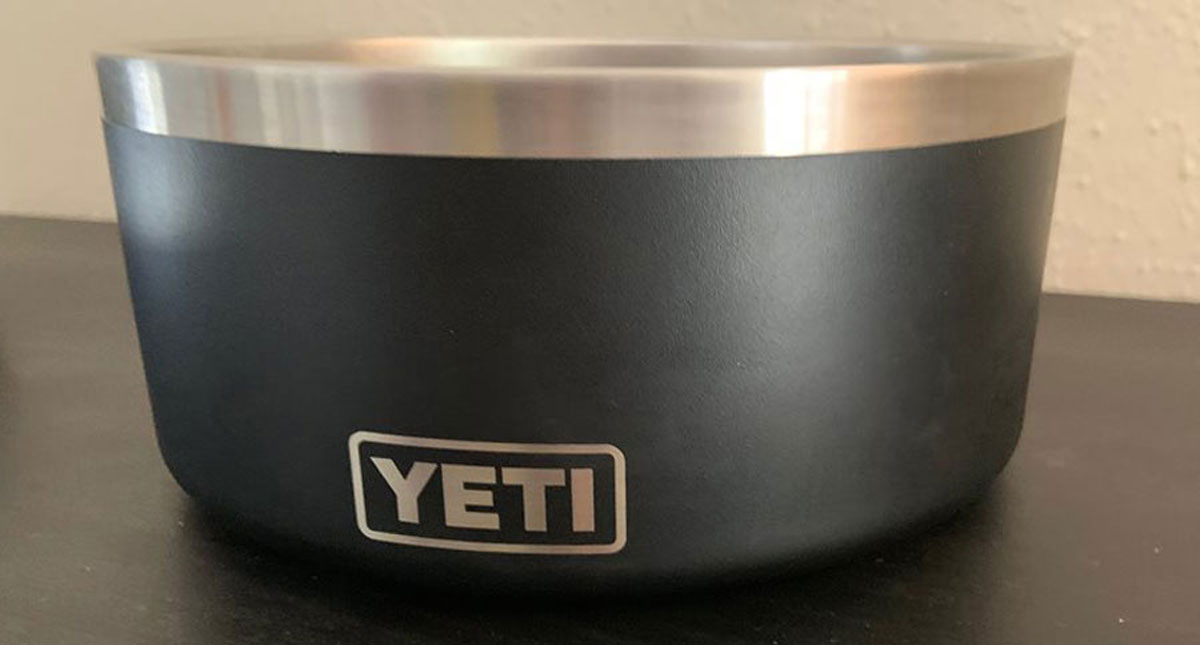 YETI's dive into the dog market initially left a lot of people scratching their heads at the concept of a cooler company making dog bowls. However, people are starting to realize YETI's brand isn't coolers; it's quality. They bring top-tier quality to the everyday products we rely on the most, but replace the most.
Dog bowls aren't much different. I went through a couple before getting my hands on a YETI, which I'm still using two years later. As the proud owner of a particularly slobbery English setter, I can't tell you how difficult it can be to clean one of her bowls after some time has passed. However, with 18/8 stainless steel, the YETI Boomer Bowl is far easier to clean out, and it doesn't rust, no matter how sloppy my pup is being that particular day.
This durability also pays dividends on a backcountry or foul weather hunt that puts my gear to the test. Every hunter who uses a gun dog should invest in a YETI Boomer Bowl; it's worth the investment.
Gunner Kennels Intermediate Crate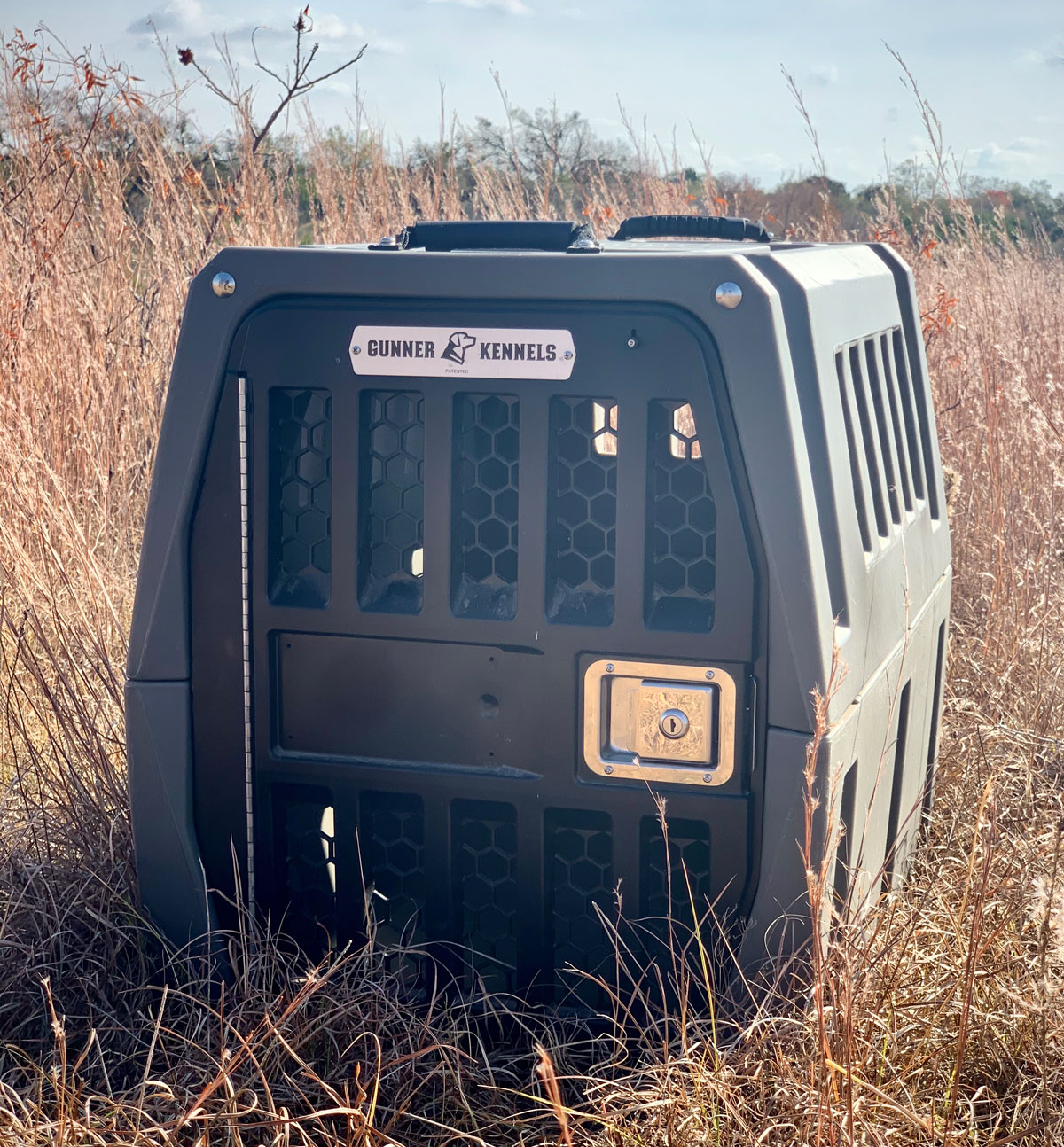 Another product I've reviewed before, there really is no substitute for the Gunner G1 Kennels. With a 5-star crash test rating and double-wall rotomolded construction, the G1 Kennel will protect your dog better than anything else on the market in the event of an accident.
They're also escape-proof with a lockable door system, but roomy enough for your dog to stand up comfortably.
Ruggedness is everything for hunters, which is consistent with Gunner Kennels, as each of the G1 models includes a drainage system with an oversized, removable drain plug for easy cleaning, all-weather construction and patented properties, and integrated stainless steel tie-down pins tested for impact.
This is the best way to keep your bird dog both safe and comfortable on the way out to the very best coverts.

Filson Anorak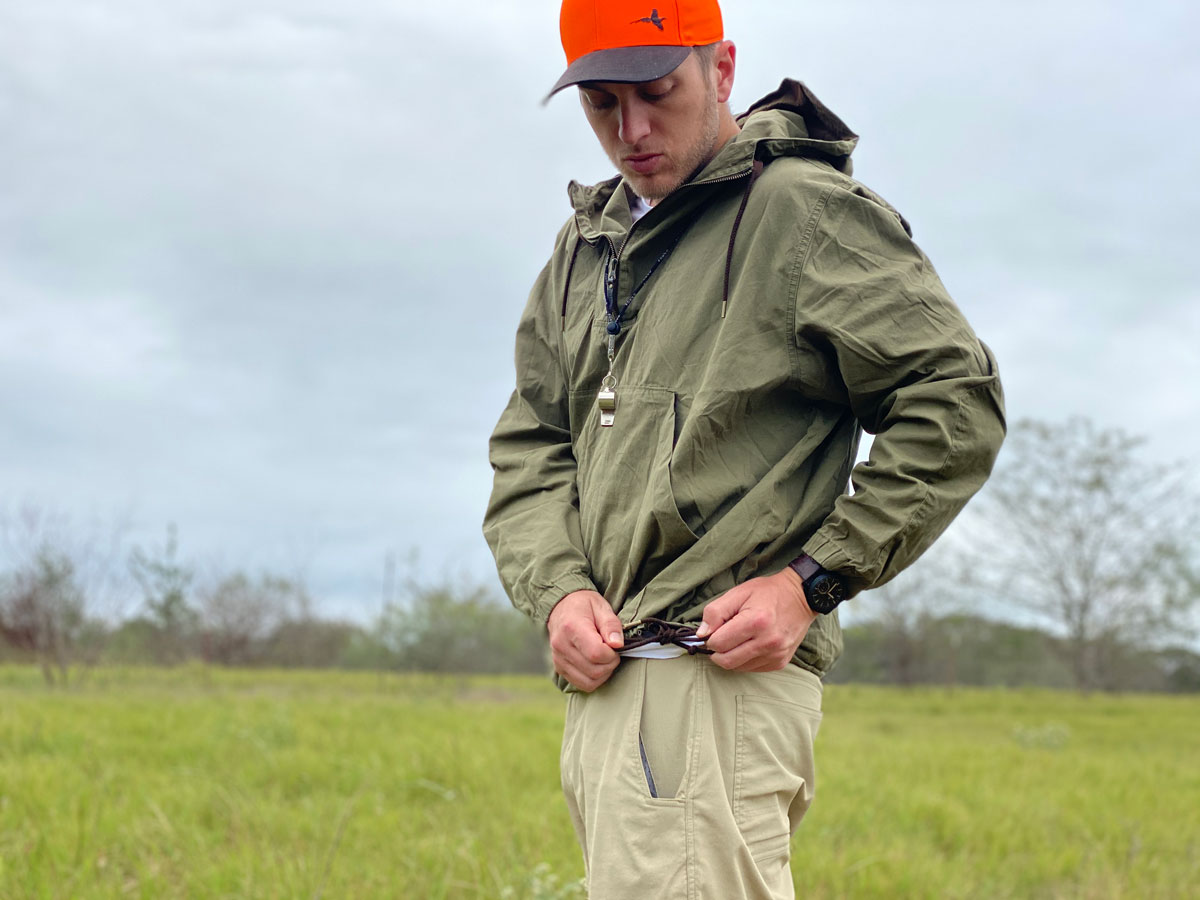 While the Filson Anorak has changed some over the years, the quailty has remained the same. I find that when hunting in the rain, perhaps nothing is better than a pullover. Maybe it's just a personal preference, but I like to cut down on clutter as much as I can. When bird hunting, most people have a strap vest with two buckles in the front, a whistle, a GPS, a walkie talkie and whatever else they need quick access to.
With a pullover, you at least get some zippers and pockets out of the way, and an Anorak can be great for layering because they're so big and loose to begin with. So, if it gets exceptionally cold, throw a couple layers under your anorak and you're good to go!
I'm a big fan of my Filson Anorak, which was actually discontinued, but their newest model is even better with 3.7-ounce, 100-percent nylon ripstop with a printed membrane. Check out the Swiftwater Rain Pullover below:

YETI Trailhead Dog Bed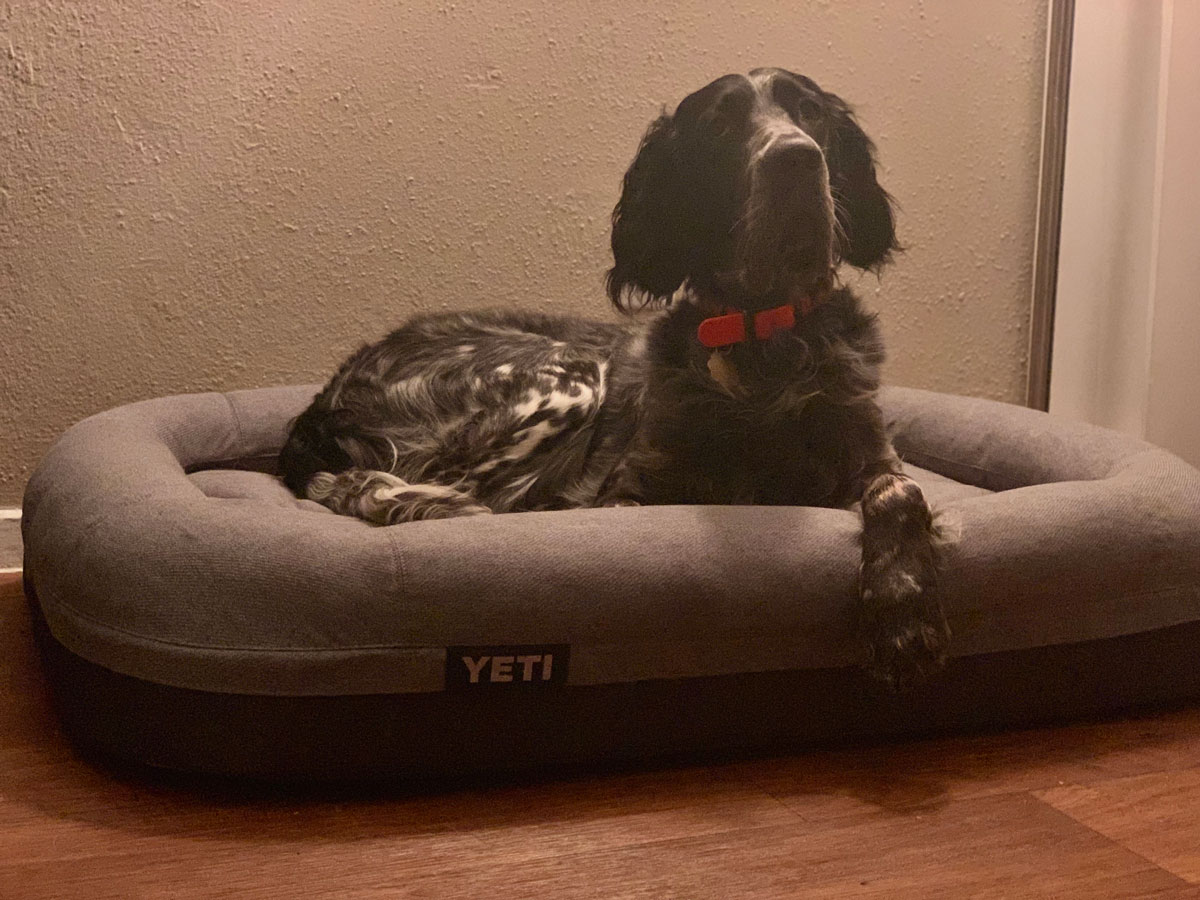 The YETI bed has surprisingly been one of the most useful products I own, as I use it 12 months out of the year. First off, my dog is absolutely obsessed with it, so I leave it out in my living room for her to use whenever she wants.
But it truly shines at camp. There has only been two hunts in the past two years where I didn't camp, and my dog would've been lost without her bed. As someone who primarily hunts in the Southwest, we're usually camping on rocks and rough country, which is hardly ideal for a dog to catch some shuteye by the fire after a hard day of work.
The Trailhead Dog Bed uses an EVA-molded base, which is sturdy enough for any surface, giving my dog a comfortable place to get some rest no matter where we are. Plus, no matter how dirty the bed gets throughout the course of the trip, I can just just unzip all the fabric and throw it in the wash.
If you know someone with a bird dog, this could be the perfect gift.

NEXT: CAST N' BLAST: BASS, DOVE, AND HOGS IN SOUTH TEXAS WITH ACADEMY
WATCH