Hyundai is set to launch it's first-ever N-brand model this fall—but what exactly is it?
Hyundai is worming its way into an automotive segment that's new territory for them: performance. The automaker is currently working on a new series of high-performance cars, called N. Why N? There are two reasons.
First, it's the first letter of Namyang, the location of their global R&D facility where the models are manufactured. It's also the first letter of Nurburgring, the track on which the N vehicles are both tested and developed.
According to Hyundai, "The N series will send a race-inspired thrill surging through you the moment you grab the wheel." That's a pretty hefty statement to make, never mind actually follow through with.
The United States will see the first N installment in just a few short months: the Veloster N.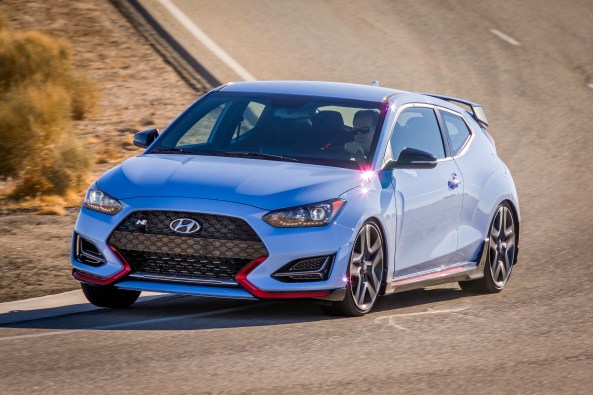 Hyundai took a different approach to designing this new N model, however, as they chose to "emphasize the N driver's heartbeats per minute (BPM), rather than revs per minute (RPM)."
Albert Biermann, president and head of Performance Development and High Performance Vehicle Division, Hyundai Motor Group, comments, "The Veloster N is another example of Hyundai Motor's capabilities, creating an exciting sports car with thrilling dynamics combined with a compelling affordability equation as key to the N high-performance concept."
Beneath the sheet metal, the Veloster N features a 2.0-liter turbocharged engine that renders up to 275 horsepower and 260 lb-ft of torque. For reference, the 2019 Veloster is rated at a max 201 horsepower and 195 lb-ft of torque. Equipped is a turbo system intercooler and a two-stage induction system.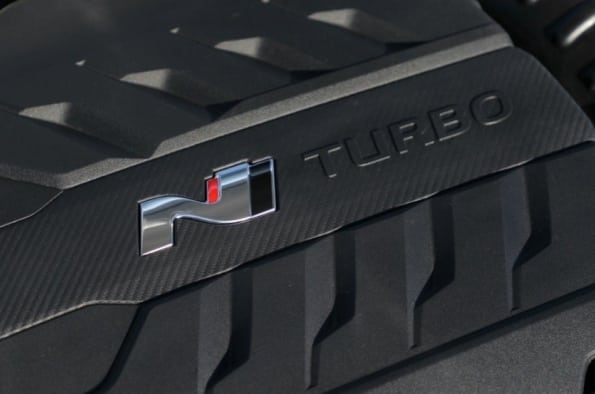 A multi-mode, high-flow active sport exhaust system with a variable exhaust actuation is included. When engaged, it "yields an exhilarating engine over-run exhaust crackle during spirited-driving upshifts and rev-matched downshifts."
A six-speed manual transmission with downshift rev matching comes standard, along with an electronically controlled suspension with track-tuned driving modes.
However, it's not just performance that's been enhanced in this new Hyundai N model. An exclusive N front fascia and grille with front air ducts for brake cooling and LED headlights are sported on the exterior. N-design rocker side rails, rear fascia and rear spoiler round out the look.
Four colors will be available for the U.S. market: Ultra Black, Chalk White, Racing Red and the N-exclusive Performance Blue.
You can expect the same type of design in the cabin, which comes complete with performance-bolstered seating and an N-design steering wheel, shift knob and door sill plates. The N performance blue accent is prominent throughout.
Production starts this month in Ulsan, Korea. The Hyundai Veloster N will be available this fall.
NEXT: 2019 FORD F-150 LIMITED GETS 450HP RAPTOR ENGINE
WATCH
Enjoy the outdoors?
Sign up for daily stories delivered straight to your inbox.