Things to try the next time you're getting skunked fishing.
Catching fish can sometimes be an exercise in frustration. Sometimes no matter what fishing methods you use, it can seem like you can't get a bite to save your life.
It doesn't matter if you fish saltwater off the Florida coast or fresh clear water lakes in Michigan, sooner or later we all experience this frustration.
You might be tempted to throw the fishing tackle in the garage and give up for a while. But sometimes you just need to get creative.
Here are some fishing tips to utilize when absolutely nothing else seems to be working.
Live bait
Baitfishing is something of a lost art form. Many fishermen, especially bass fishing enthusiasts, seem to shun all forms of live bait for artificial fishing lures these days.
Even thought it is one of the most effective fishing techniques you can use to catch fish when things are slow, anglers don't always do it. It boggles my mind how most anglers only use live bait for ice fishing.
Nothing triggers the killer instincts of a predatory fish quite like a baitfish struggling on a hook. The more lively and erratic the bait, the more effective it will be. Most anglers tend to utilize minnows or shiners, but don't overlook using something like bluegill to target predatory fish like largemouth bass, pike, muskie, bowfin, and more.
Frogs are especially effective for a variety of species in the hot summer months. Hook them through the lips or one leg. They usually aren't in the water for more than a few seconds before you'll be yelling "Fish on!"
Make sure you check your state's local regulations before using amphibians or game fish like bluegill as bait, as some have laws against it. However, even if you're limited to crickets or nightcrawlers, try thinking outside the box. If the bass aren't hitting your soft plastics, try Texas-rigging a nightcrawler. You might be surprised at the results.
Stuff from the grocery aisle
Continuing the outside-the-box bait thinking, your local grocery store can offer a plethora of options for when things get slow. If you fish for catfish, you already know some of the best baits can be found any most any dollar store. Bread, chicken, liver, hot dogs, canned corn, and even soap can be effective when other baits fail.
A lot of the baits I described here are primarily fished for catfish or carp, but if the fishing is slow, why not try to broaden your horizons a little? If the species you usually target aren't biting, you've got nothing to lose fishing for them.
And the great thing about all this stuff? Unlike most fishing gear, it's usually dirt cheap. A can of corn will only cost around 60 cents, which means you can fish all day on the cheap. I've caught a wide variety of fish from bluegills, catfish, and strangely enough, even a bass on corn before.
Irregular retrieves on common lures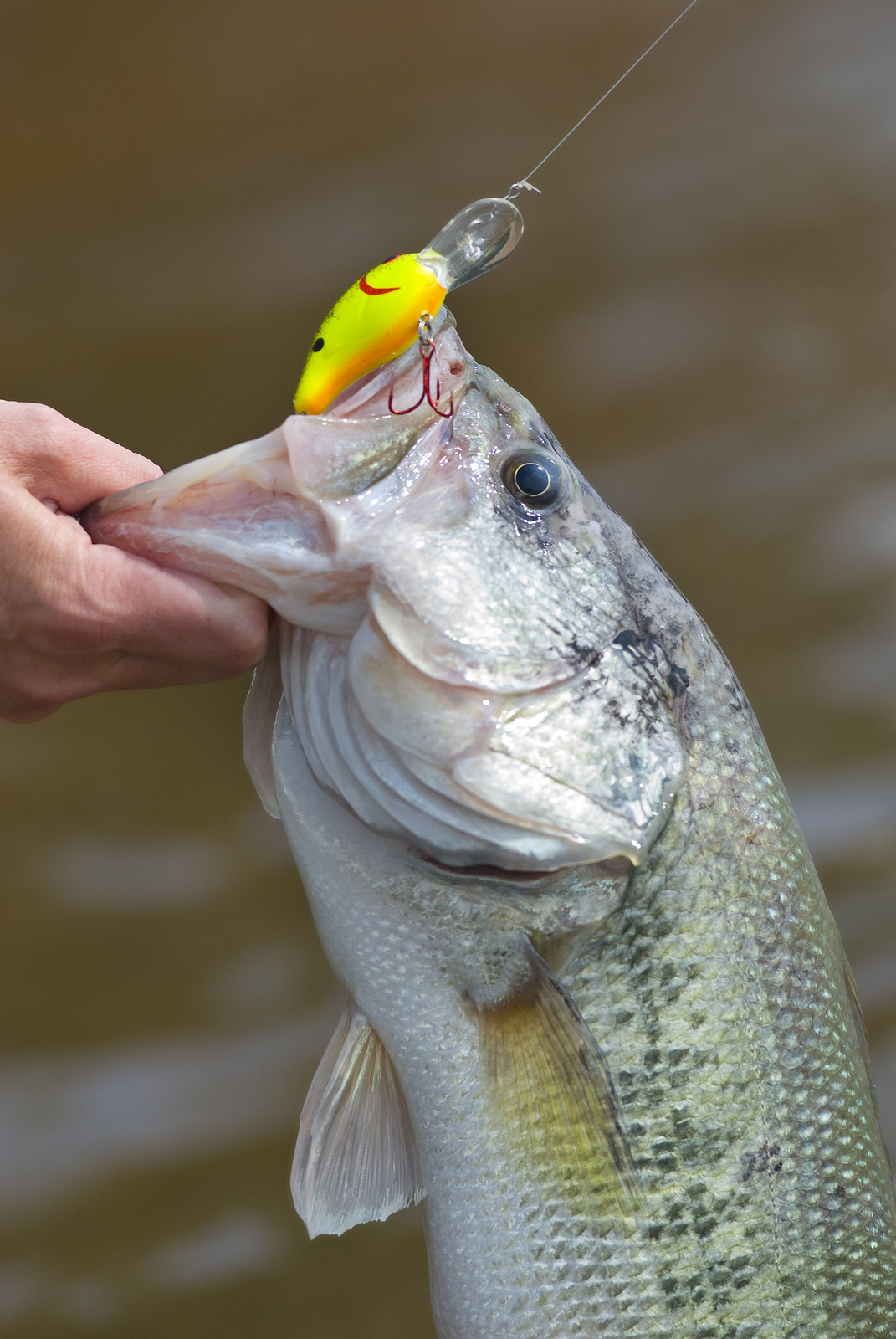 Many anglers don't think much outside the box. They'll fish lures exactly as intended and never experiment.
One unique way I found to fish years ago was to utilize floating crankbaits as a makeshift topwater lure. Use a crankbait intended for shallow water and retrieve it just quickly enough that it makes a huge disturbance on the surface with its wiggling action. But don't retrieve it so fast that it dives.
It sounds weird, but many fish who are used to lures haven't seen this presentation before, and can't help but make an exploratory strike.
You can do the exact opposite with a buzzbait. Instead of ripping it over the surface, steady retrieve or slow roll it like a spinnerbait. Again, it's weird, but at times, it works better than using a buzzbait in the traditional sense.
Another method I've used to great success is a completely weightless plastic worm. It works especially well for shallow ponds. It sinks slowly and many fish don't see this type of presentation of soft plastics. I also like using a weightless worm as a topwater over grassy or weedy areas where the fish are holding tight to cover.
Try smaller lures
Many anglers mistakenly believe a big fish won't take a small meal. But this isn't always the case. Often a big fish will eat whatever is convenient.
I like to fish fly fishing flies behind a clear float in the spring and summer months for panfish. I've also used little panfish popper flies in this manner and have caught tons of largemouth bass on them. It always boggles my mind a larger fish would go after such a small meal, but they aren't really picky when it comes down to it.
Over the years I've downgraded much of my tackle to smaller soft plastics, topwaters, and spinnerbaits just because they seem to garner more strikes. You'll catch more smaller fish too, but if you're reading this, then you're frustrated by the lack of bites. Take the smaller fish as a confidence boost!
The past few years here in southwest Michigan I have especially taken a liking to the classic Rebel Wee Crawfish floating crankbait. It's only about two inches long, but it's a dynamite lure for lakes and rivers that I've caught large and smallmouth bass, bluegill, rock bass, and more with. I even once caught a yellow perch with it.
I think it works better simply because most anglers are throwing larger baits around here. You may be on to something in your spot, too.
Try a different type of location
Too many anglers get locked into their home waters and never take the chance to explore. One of my favorite ways to fish these days is to pick a random area in the countryside where a river intersects with the road multiple times. I drive to the different bridges and usually I can find at least one under-utilized honey hole in the bunch. Bends in these rivers often have pockets of deep water, and often, big, under-targeted fish. Scour the satellite views on Google Maps, you might be surprised what you may find.
Over the years I've also found that when a larger body of water isn't producing, smaller ones usually are. Farm ponds are often like bizarro worlds, where the bass are biting like crazy while the lake fish have developed lockjaw. I believe it is usually because the pond fish receive less angling pressure.
Try an alternative fishing method
Most states and Canadian provinces have options for fishing beyond the traditional rod and reel. For instance, in Oklahoma, trot and jug lines are especially popular, and not just for the usual catfish.
People catch everything on these lines, from bass to crappie and more. Many states have separate state record categories for catches using these methods. Often, the records for these methods are incredibly small too because these fishing methods aren't popular. If you'd like to set a state record, an alternative method is probably one of the easiest ways to do it.
If you're already a bowhunter, why not sharpen your skills before the season by doing some bowfishing in the summer months? If you live in an area where Asian carp are prevalent, you'll be helping the native environment by taking out a bunch with your bow.
But if you're REALLY not afraid of taking matters into your own hands (literally), give catfish noodling a try. (Note, check your local regulations beforehand because not every state allows this).
Fishing is an art. Get creative!
In summary to all this, don't sit around pouting if the fish aren't biting. Go out there and find some. Find a new location. Try a brand-new fishing technique. Try targeting a new species you haven't before. Fishing is an art form. In order to be successful, you've got to be creative and think outside the box. If you can do those things, you'll dig yourself out of your fishing rut!

For more outdoor content from Travis Smola, be sure to follow him on Twitter and check out his Geocaching and Outdoors with Travis YouTube channels.
NEXT: BAITCASTING REEL VS SPINNING REEL: WHAT'S BEST FOR WHICH APPLICATIONS?
WATCH
Enjoy the outdoors?
Sign up for daily stories delivered straight to your inbox.