If you've always wanted a more efficient way to organize your gear in the truck, this DECKED sweepstakes is free to enter!
There's nothing worse than trying to find something in your truck and having to dig through piles of gear to get it. That's why DECKED decided to offer a more practical way to organize gear and tools.
Hunters have especially taken an interest, but there's really no limit to how you can use these organizers.
Additionally, DECKED threw in a Walther PPQ .45 to raise the 'stakes even higher.
Click the link below to enter: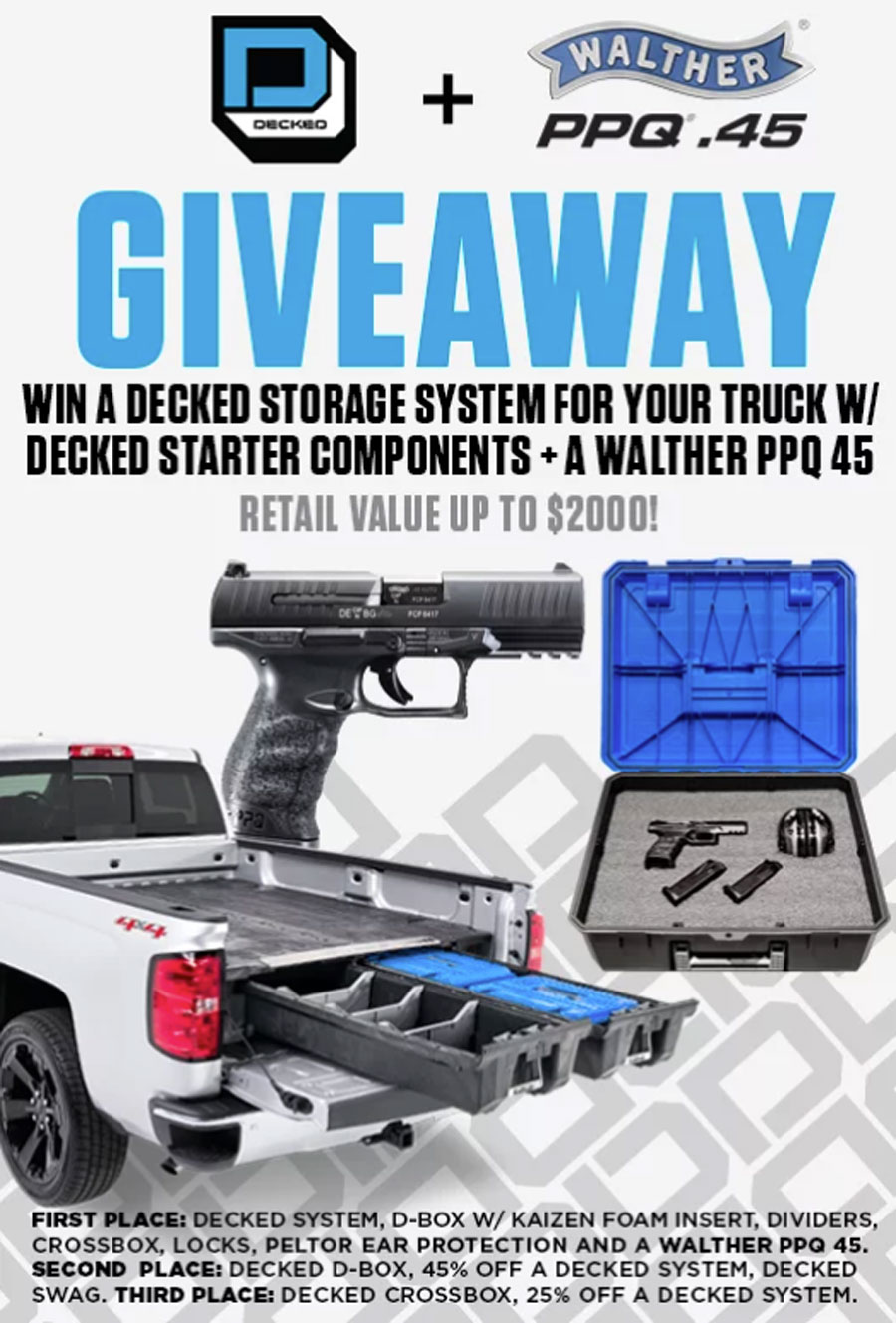 You just can't argue with free entry, can you?
NEXT: THE DECKED TRUCK BED STORAGE SYSTEM IS A MUST HAVE FOR THE TURKEY HUNTER