What some stuff that'll get you salivating? If you're into crossbows and hunting, check out these things from ATA 2019.
Bowhunting, and the archery biz in general, is exploding. That's truer nowhere else than at the moment than Louisville, Kentucky, home of the 2019 ATA Show. The Archery Trade Association has rolled out the red carpet for any and every bowhunting or archery related company, and it's getting everyone excited.
We know hunting represents a large segment of our audience, so we thought it was only appropriate to show you some of the things we've seen at the show that are almost too good to be true.
They're three of the coolest, most-anticipated products coming out of the industry, and we are certain you're going to like what you see. You likely haven't seen them anywhere else, so take a look at what's coming up next in the biz.
Mission Crossbows Sub-1 XR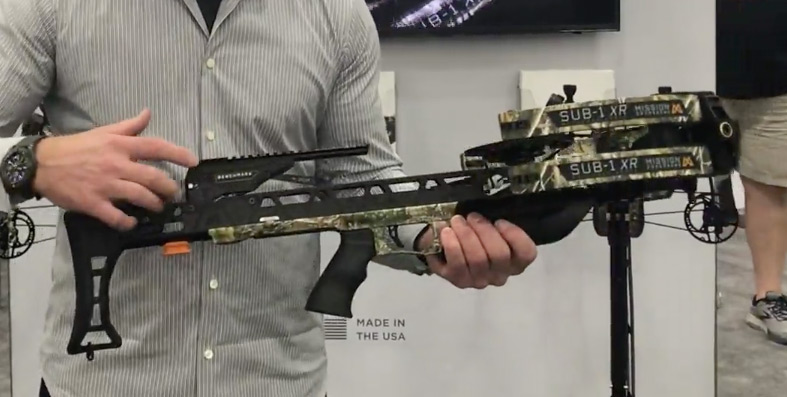 Meet the future of high-performance crossbows. The Mission Sub-1 XR is an extension of their Sub-1 line they introduced a couple years ago, but it's beefed up with thicker limbs and stays super compact with only a nine-inch axle-to-axle length. It'll shoot 410 fps and promises the sub one-inch at 100 yards claim.
Tracked Can-Am Defender XT Cab
The Can-Am Defender has already proven itself to us as a do-it-all beast of a side-by-side, but add camo and some killer tracks to the bottom, and you've got yourself one hell of a hunting vehicle. You can find out more details on the Defender by reading a few other posts we've done.
AMS Bowfishing Big Game Crossbow Gator Kit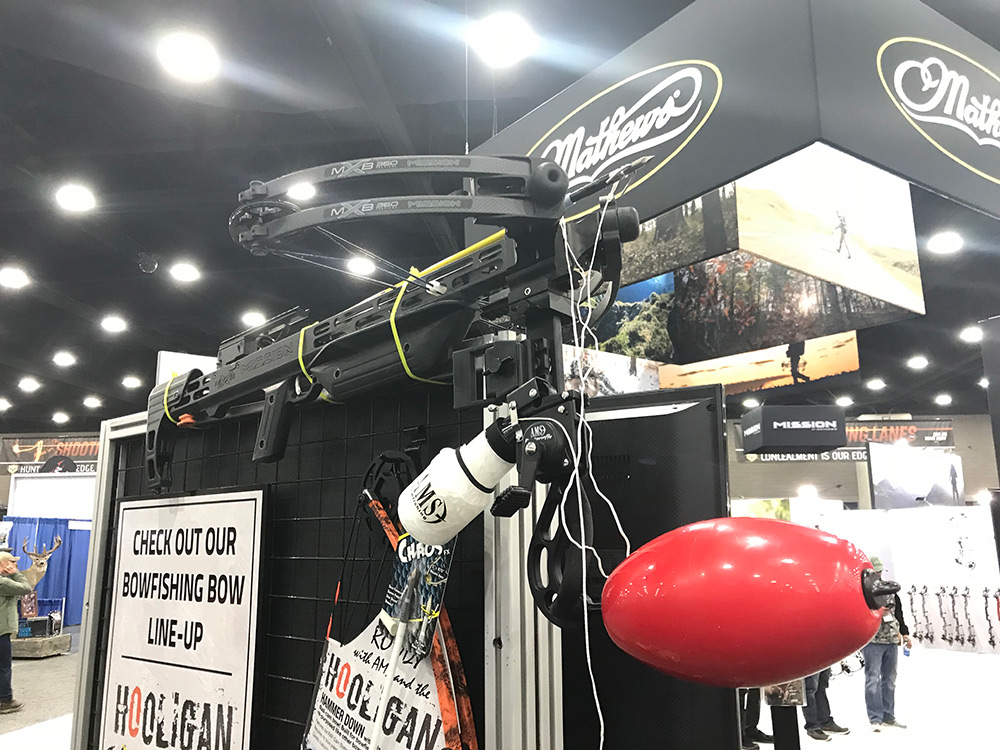 Alright, as if bowfishing wasn't fun enough, there's now a way to turn your crossbow into a killer gator hunting rig. Thanks to AMS Bowfishing and their Sleek-X Crossbow Mount, Big Game Retriever Pro, and Big Game Mega Float, alligator hunting is far more accessible to us than we thought.
There is plenty more to see at ATA, and we're making the rounds, so come back for additional coverage on these and other items debuting and getting the spotlight at ATA 2019.
NEXT: PICS: 5 MOST IMPRESSIVE BOOTHS AT ATA
WATCH