Looking for a quality inside-the-waistband holster?
The new Alien Gear Cloak Tuck 3.5 IWB Holster has you covered.
I recently got a chance to review this concealed-carry holster and this is what I found.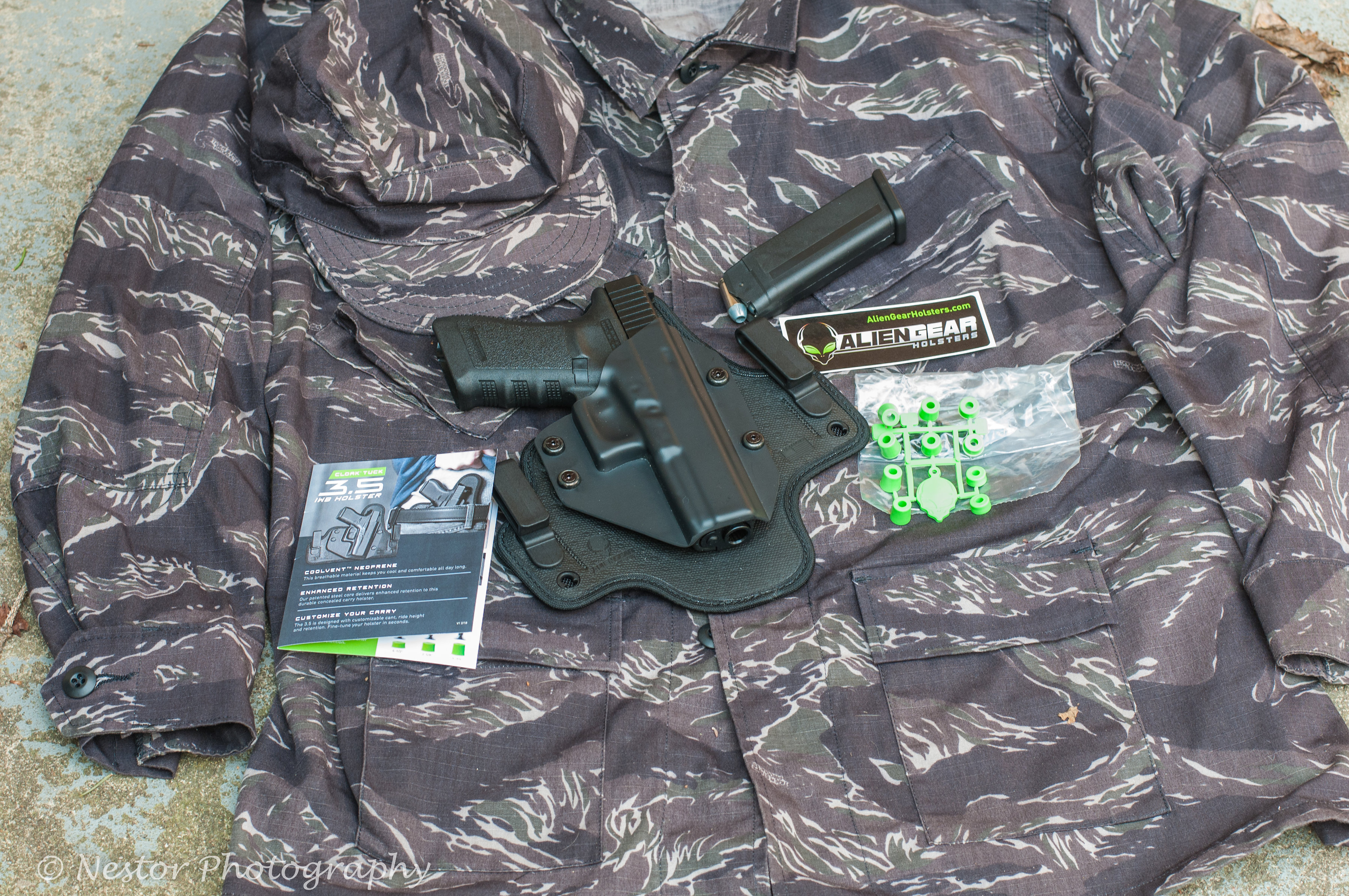 Alien Gear Holsters have proven their quality to me in past reviews of their products. When approached to check out their new Alien Gear Cloak Tuck 3.5 IWB Holster, I was quite interested to see what all it offered. Did I pick a holster for a compact pistol that would fit the IWB profile? No, I picked the large, Glock-21-compatible holster to give this holster a serious test.
Various pieces of hardware come with the gun holster, giving the user more options for a custom retention position. Once you find the position, you just dab a little blue Loctite on the screw and you're set. Shooters can achieve various draw angles and holster heights with the three-position adjustable belt clips. The CoolVent Neoprene keeps the holster cool and comfortable for carrying long lengths of time.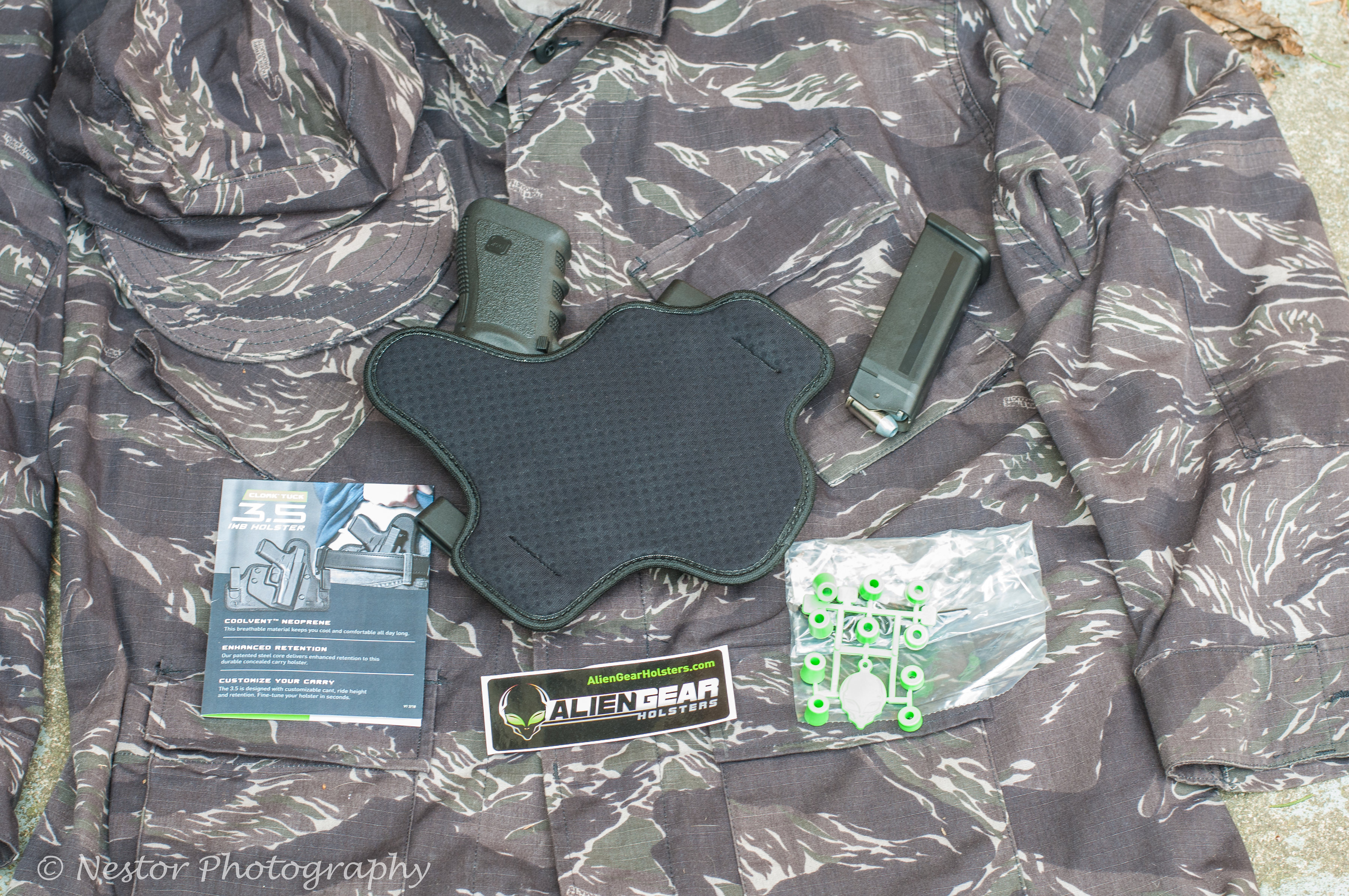 I always wear pants a little bit larger in waist when I use IWB holsters. I also make sure to use a strong belt specifically made for carrying a holster. I chose an ultra-strong Alien Gear Gun Belt for the best outcome during testing.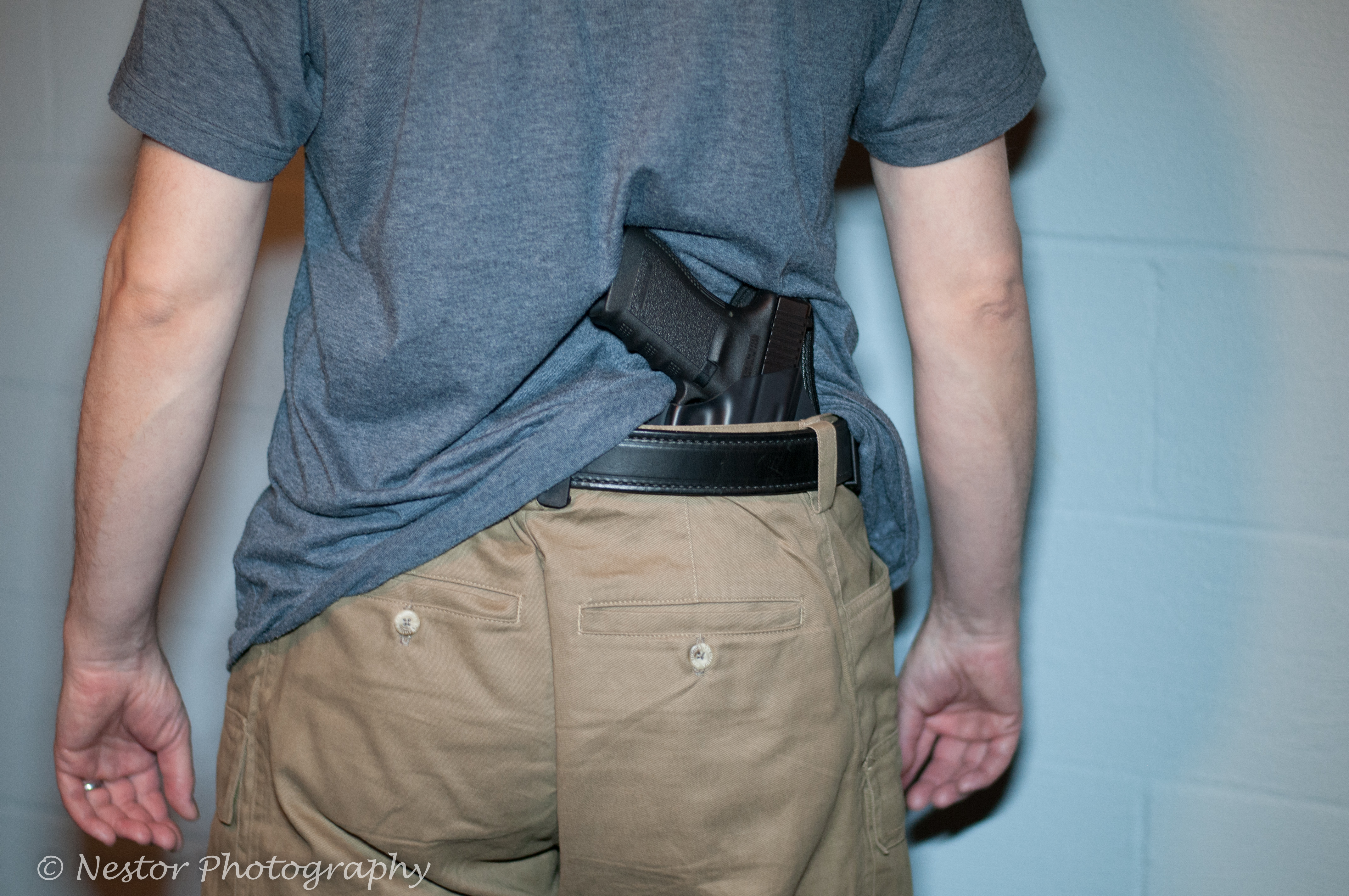 The Alien Gear Cloak Tuck 3.5 IWB Holster held the Glock 21 very securely with my chosen retention adjustment. With the holster situated in the small of my back, the big pistol essentially disappeared under my clothing. The similar-sized Glock 20 in the hot 10mm cartridge also fit this holster without any issues. The holster was comfortable even while carrying a full-sized handgun.

If you're looking for a quality American-made IWB holster look no further. The all-new Alien Gear Cloak Tuck 3.5 IWB Holster is certainly built to get the job done right. Head on over to the Alien Gear website and see the other great holster products they offer.
Do you like articles about the outdoors? Click here to view more articles by Eric Nestor. You can follow him @ericthewoodsman on Twitter, The Classic Woodsman on Facebook, and @theclassicwoodsman on Instagram. You can view more Nestor Photography photos at Nestor Photography.
NEXT: GUN GEAR REVIEW: THE NEW ALIEN GEAR CLOAK MAG CARRIER
https://rumble.com/embed/u7gve.v3trur/