DriveTanks.com is one of the only places in the world you can drive and shoot real tanks, machine guns, flame-throwers, mortar, artillery, and even run cars over with tanks!
Holiday shopping is on full blast, and that means buying gifts for our friends and family. Some are easy to shop for, others are tough. It's how this time of year goes.
That's why you should go with a gift card for DriveTanks.com.
Why DriveTanks.com...?
If you're second guessing buying a bunch of outdoor retail gift cards this year, like you always do, then chances are the folks you get them for are a little tired of them, too.
That's because holiday gift cards to the same old places can get boring, and there's no uniqueness involved. Outdoorsmen and women, gun enthusiasts, and healthy, red-blooded Americans need a little more to get excited about when they're receiving another gift card.
For this reason, we had to alert you to what is probably the coolest kind of gift card you could possibly purchase. Plus, because you're a loyal Wide Open Spaces reader, you can get in on a few special offers to make the deal even sweeter.
Give the Gift and Drive Some Tanks!
If you've never heard of it, DriveTanks.com has brought together real drivable tanks, heavy-duty firearms, and incredible lodging accommodations, all located on their amazing Texas Hill Country grounds.
A gift card to this place would be a life-changing experience for the lucky ones who receive them Christmas morning!
You can get gift cards for as little as $50, or for the full amount of any of their drive-and-shoot packages.
Where else would you get to command and fire the only fully operational Sherman E8 left in the world?!
Exclusive Wide Open Spaces and DriveTanks.com Offer
A gift card from DriveTanks.com is already an awesome purchase, but here's the best part: Wide Open Spaces readers who mention that they heard about the offer on this site will receive an added 50-percent bonus to the total of the card when ordered before December 25, 2019.
After you purchase your DriveTanks gift card, email [email protected] mentioning your purchase and promo code "WIDEOPEN" to have them add 50% value to your card for any dollar amount purchased!
The only tough part will be choosing which of the giant tracked machines to drive and which anti-tank, artillery, or mortar guns to fire.
The choices range from the classic U.S. M4A2E8 Sherman Medium Tank to more modern machines like the British Chieftain MK. 6 Main Battle Tank. There's a lot to pick from, and there's no way you'll run out of awesome experiences at DriveTanks.com.
Bonus Ox Hunting Ranch Offer
While they're at it, the folks at DriveTanks.com wanted to honor the hunters and outdoorsmen of the world, who may be more interested in a true trophy hunt or an exotic game animal typically found nowhere near North America.
Any gift card over $50 purchased for Ox Hunting Ranch before Dec. 25 will be sent out with your choice of a free T-shirt, one of the two shown below. Trust us, it's a design you'll love, and the recipient of the gift card will appreciate it, too!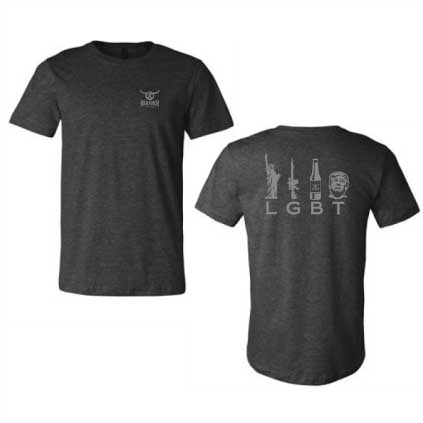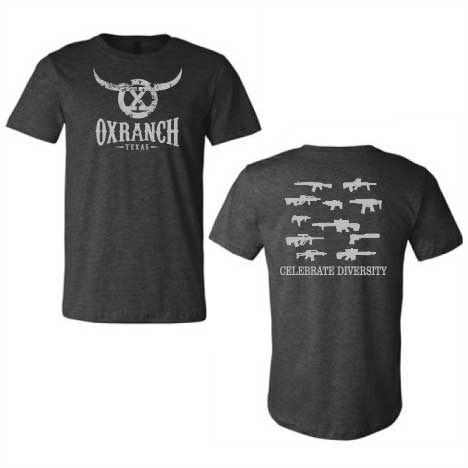 After the order is placed, someone from Ox Ranch will email each purchaser asking which shirt they want and in what size.
Ox Hunting Ranch features both native and exotic hunting opportunities on a vast, 18,000-acre property. The whitetail and turkey hunting here is exquisite, but the real draw is the 60 other free-ranging species that call the ranch home.
Anything from an axis deer to an oryx to a blue wildebeest can be hunted at Ox Ranch, and the accommodations are second to none in the hunting lodge category.
This year, take advantage of the DriveTanks.com and Ox Hunting Ranch gift card offers, and it will be a holiday to remember!
NEXT: SO THIS IS WHERE YOU CAN SHOOT ALMOST EVERY GUN FROM WORLD WAR II