Your campsite should feel like your kingdom.
These durable furniture options can make that happen for you year after year. Just keep quiet about how little you paid for it all.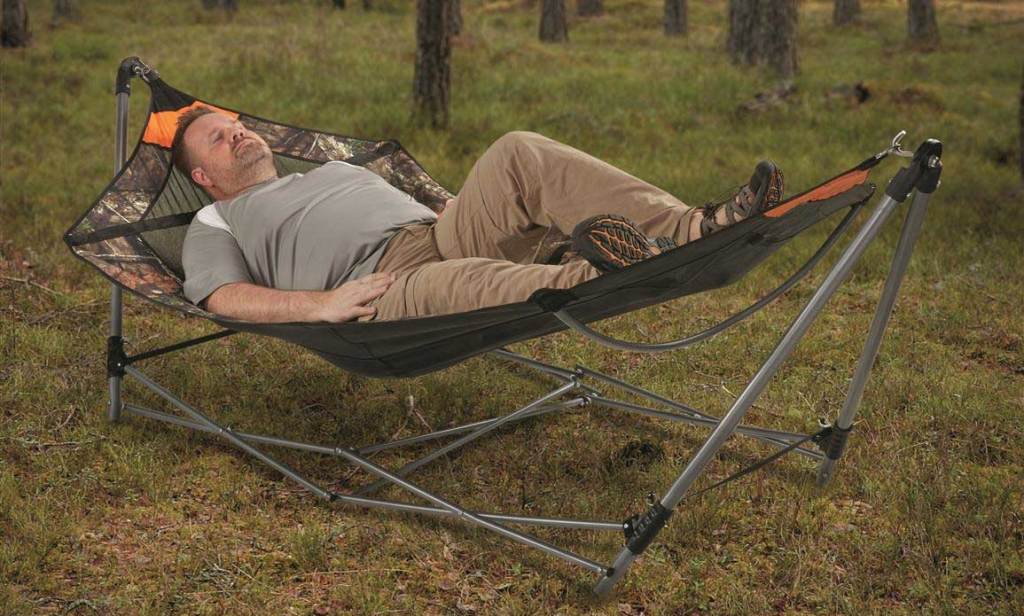 Every relaxing camping trip has a hammock somewhere in the picture. Inspired by Guide Gear's very popular classic folding hammock, the new, oversized version accommodates up to 350 pounds while only adding two pounds to the weight of the hammock. At $71.99, this oversized hammock is a sweet deal.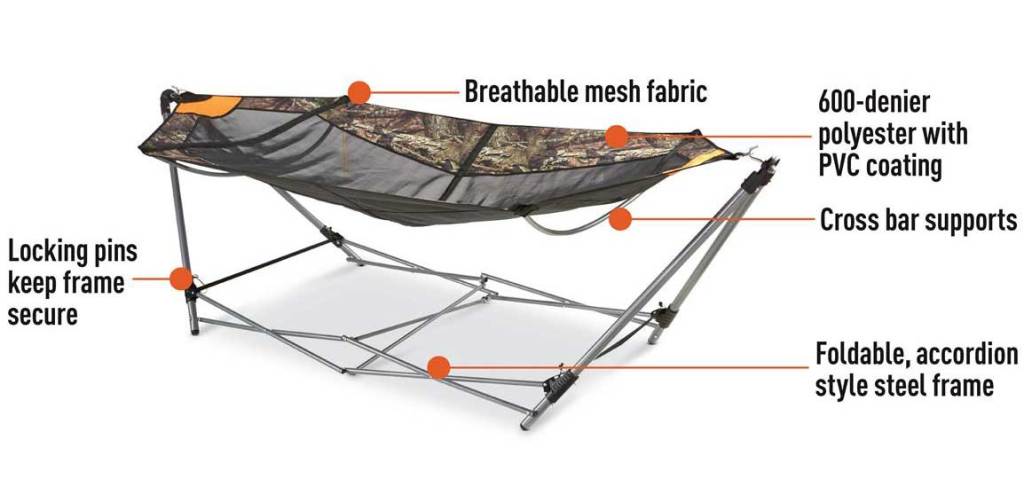 Next, you'll want to set up some seating fit for a king.
While some campsite recliners just don't have what it takes, this zero gravity chair really does make you feel like you're floating on air. The smart design puts you in a stable, natural position and takes the pressure off your back.
Maybe this cushioned King Chair is more your style.
This is "the throne." Or the "I feel like I'm in First Class on a flight" chair - take your pick. At $35.99, this awesome chair will serve you for years (if the folks from the neighboring camp don't steal it, that is).
Weighing only 12.6 pounds, this chair also has a rock-solid 500-pound capacity and comes with a convenient carry bag.
What was that? Did you say you wanted to have a side table with your chair? Here's a classic and comfortable choice...
Also priced at $35.99 and featuring a 500-pound capacity, you'll love this chair for the classic feel, superior balance and handy side table for drinks and snacks.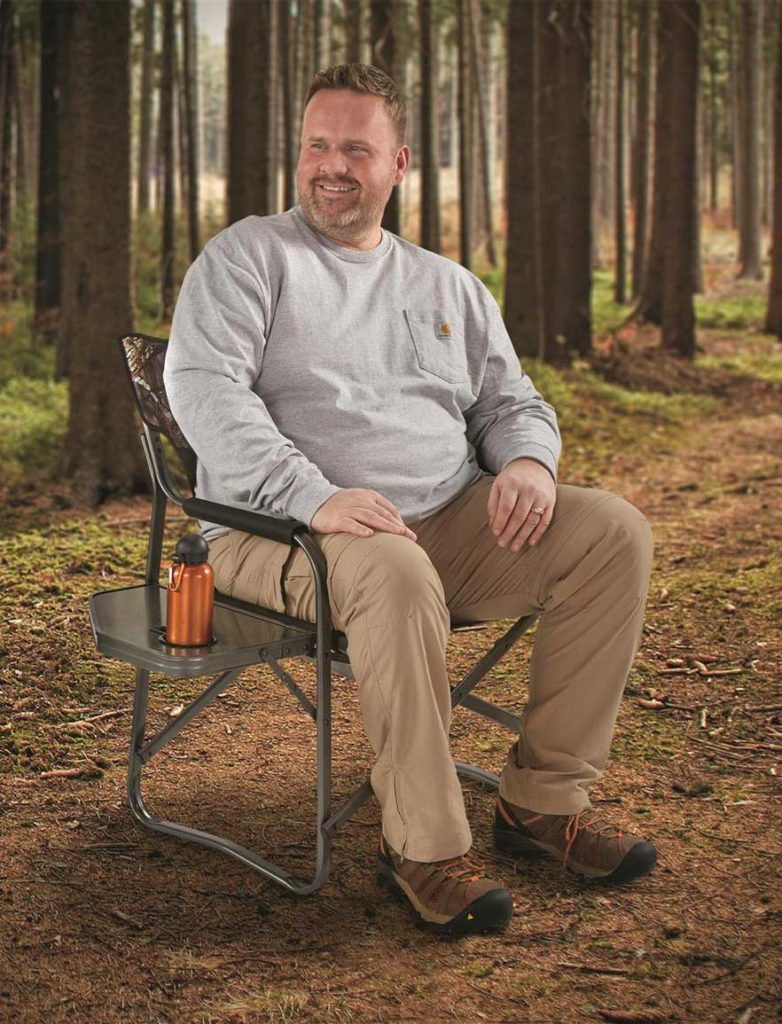 Last but not least, if an old-school rocking chair is more your speed, you'll feel right at home in this next choice.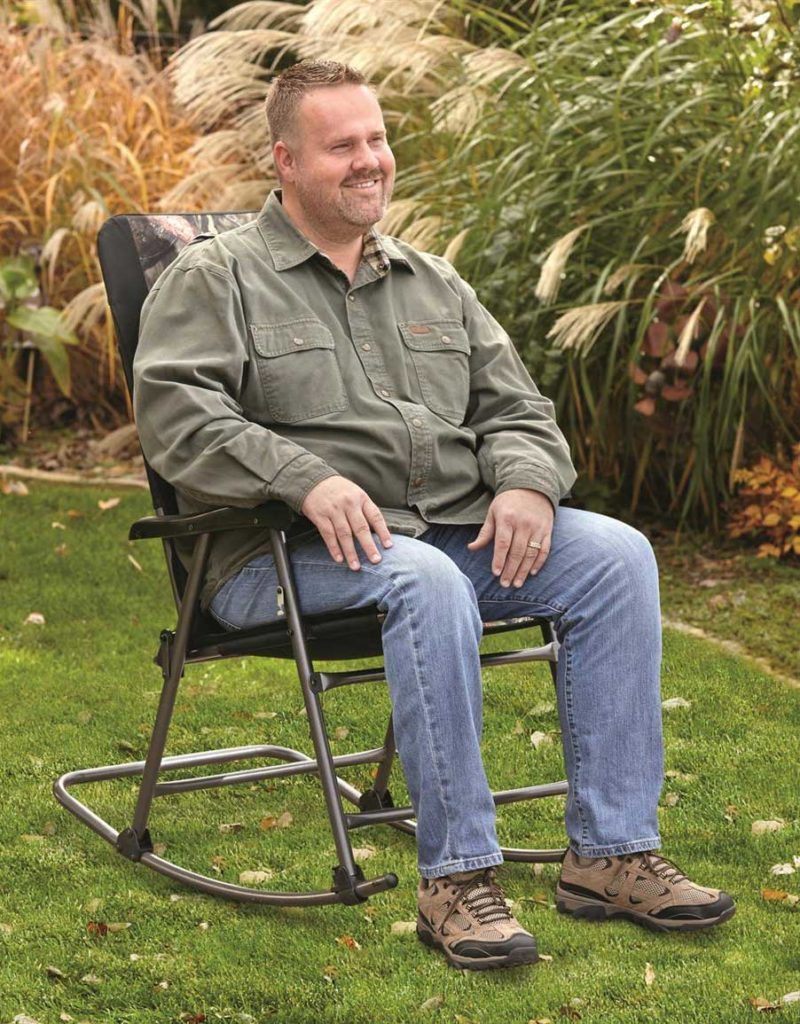 Weighing just over 16 pounds, this truly feels like grandma's rocking chair built for the great outdoors. The powder-coated steel frame is meant to withstand thousands of hours of movement on wilderness ground without weakening or rusting.
Every detail is carefully attended to, from its ease of folding and transport to the thoughtful placement of the arm rests. You'll love camping with this chair (and making everyone jealous).
Did these suggestions help you visualize your perfect camp furnishings? Start your 30-day free trial of the Sportsman's Guide Buyer's Club to save big on these items today.
NEXT: UP YOUR RELAXATION LEVEL WITH THIS GUIDE GEAR PORTABLE FOLDING HAMMOCK
Enjoy the outdoors?
Sign up for daily stories delivered straight to your inbox.