Swing and sway with this Guide Gear portable hammock you never knew you needed... until now.
Hammocks are a great addition to any backyard. You can set the swing up and relax whenever you need a little peace and quiet. However, wouldn't it be better if you could have a hammock that was portable so you could relax whenever, wherever?
The Guide Gear Portable Folding Hammock is the portable hammock that will help you achieve the ultimate relaxation when you're outdoors. The hammock compacts itself the same way you would fold a folding chair and fits into a carry bag. The bag comes with backpack-style straps to make hauling it around light and effortless. That makes it perfect for the campsite or riverside set up.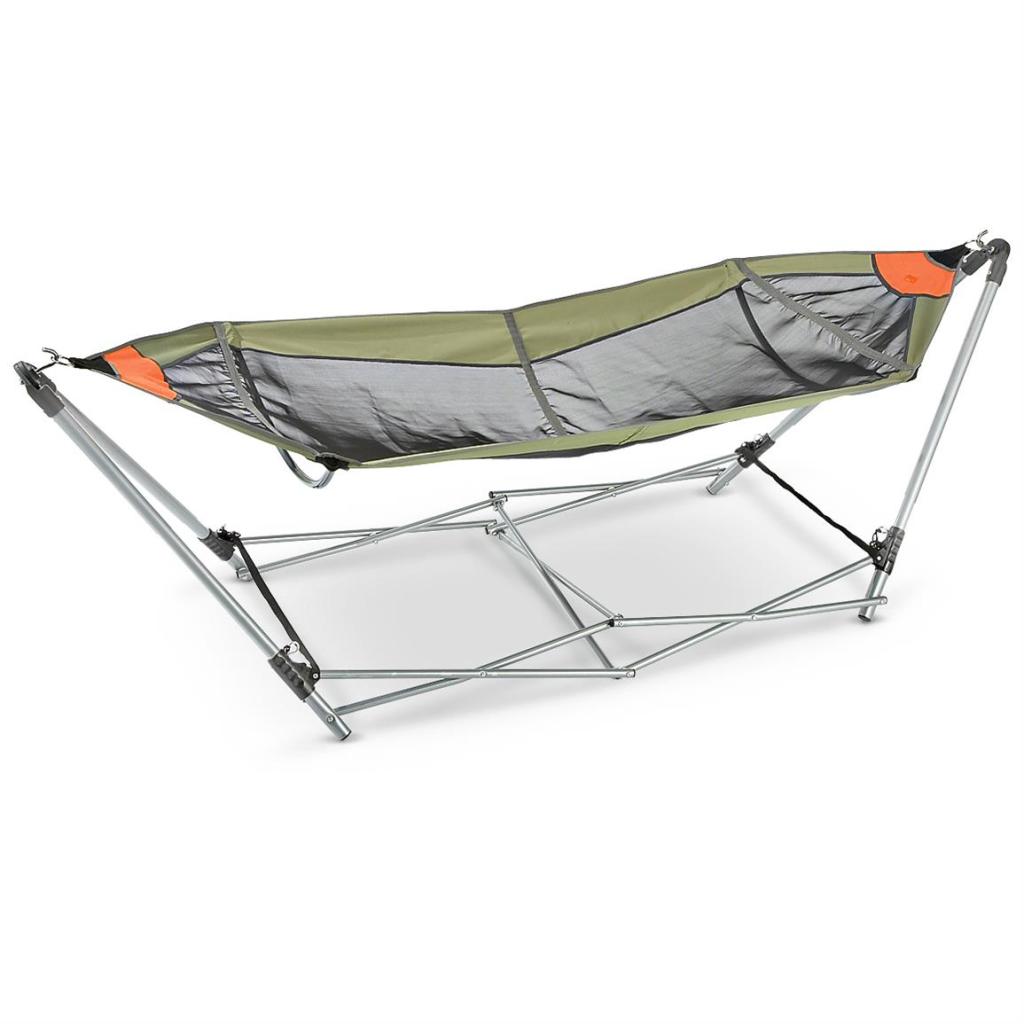 The hammock sets up in a matter of seconds. It is comprised of an ultra-strong steel frame that extends over 8 feet long providing plenty of space and room. The hammock is made up of mesh fabric and can hold up to 225 pounds.
To learn more about this portable hammock, check out the video!
Whether you're out by the lake for the day or camping with the family, this hammock is sure to be the best thing to enhance your outdoor experience. Buyer's club members can snag this item for just $39.59 while non-members can get it for just $43.99.
Think you could use free shipping too? Use code WOSSHP1704 on orders over $49.
NEXT: THESE POP-UP CANOPIES SET UP AND PACK UP IN SECONDS SO YOU CAN SPEND MORE TIME RELAXING
Enjoy the outdoors?
Sign up for daily stories delivered straight to your inbox.