If your New Year's Resolution is to get in shape after all those holiday feasts, combine Fishing and Fitness with a FitBit. You'll be surprised by the results!
I'm all about fitness... Fittin'dis hook in the mouth of a slampig!
With everybody buying gym memberships and tennis shoes, my fitness plan is to be gone fishing in my free time. I work too hard to spend my free time pedaling a bicycle inside a heated and air conditioned building that doesn't take me anywhere. I don't think most muscle heads even realize how much work goes into finding fish. This fall I did an experiment and wore a FitBit on a couple fishing trips, just to see how much energy is exerted from stomping the banks and rowing through rapids. I was surprised by the results.
Just to put things into perspective, I work a combined 14 hours at a restaurant during the day and a bar at night. The information recorded on my FitBit in the graphic below describes the physical activity recorded on one of a bartender's busiest holidays, Halloween. I walked nearly seven miles delivering food and pacing back and fourth from the register to the taps (seen below).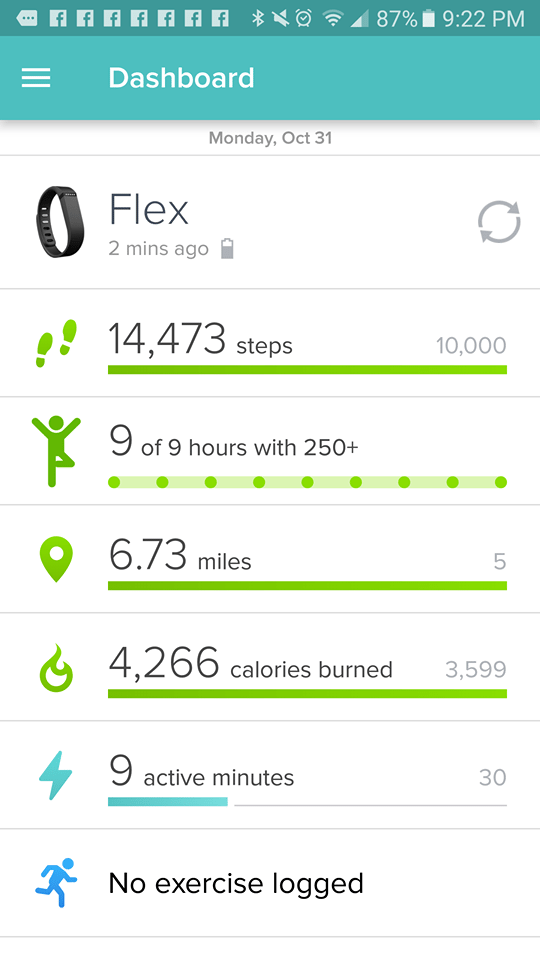 Now, let's compare that 14 hour workday to a quick morning of stomping the banks for late summer steelhead in a river gorge. Getting to the water at daybreak (about 6:30am) and calling it a day before noon, I hiked roughly the same distance in less than half the time. A lot of that time was spent not being stationary, hiking through rough terrain in wet, heavy waders and boots.
This is what my "Leg Day" looks like at the gym (below).
We all know that having a well-rounded exercise routine that allows for one muscle group to recover while focusing on another is important for physical fitness. So as a control for this experiment, I wore the FitBit during a day of rowing the river in a driftboat, targeting fall Chinook. Although the device measures physical activity in "steps," it's actually recording repetitive physical movements, rowing and roping in chromers included. Here's a photo of me at the gym lifting some chrome (seen below).
Even though I spent most of the day sitting in a rowing seat, the device still recorded me as taking well over 12,500 steps, covering nearly 6 miles. At most, I walked up and down the boat ramp that day, then from the fish box to the kitchen. Needless to say, I got in my upper body day in on the river. Who needs to sit in a gym lifting lead when you can be on the water lifting chrome? I highly doubt I even walked a half mile on this day (seen below).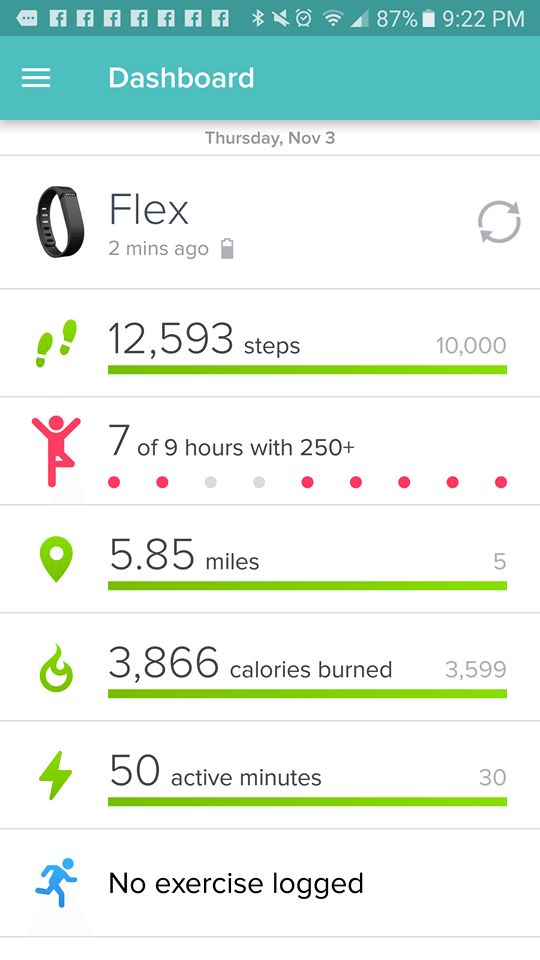 The FitBit held up surprisingly well to wet conditions. I even wore it in the shower for a couple weeks just to see how far I could push the limits of it's water resistance. I would however recommend that if you're handling a lot of bait, that you use one band for the device on the water and another for being out in public. Even though I pulled my bait gloves over the band, the smell still managed to get inside the nooks and crannies of the wristband and followed me around (even after showering with it on).
Given all this data, it's safe to say that the stereotypes of "lazy" anglers sitting in lawn chairs or getting drunk and passing out in boats sitting on anchor don't describe the reality of physical exertion that comes with being serious about your fishing. Maybe instead of getting that gym membership or running shoes, you should just go out and buy that drift boat or pair of wader boots you've been dreaming about.
Happy New Year!
https://rumble.com/embed/u7gve.v3tsdx/
NEXT: 10 HERE ARE 10 PEOPLE OF THE OUTDOORS WE'LL BE FOLLOWING IN 2017