Ford is outfitting line workers with exoskeleton suits by manufacturer Ekso Bionics to increase safety at its auto production plants.
The EksoVest is designed to provide workers with increased stability using back springs to provide lift assistance equivalent from five to 15 pounds for each arm, greatly reducing pressure on the elbow and shoulders while performing overhead tasks on undercarriages. Ekso Bionics has already aced a trial program at two of Ford's plants, Michigan Assembly and Flat Rock.
One employee, Nick Gotts, raved about the EksoVest.
"I don't want the EksoVest to ever leave," said Gotts, a Flat Rock Assembly assembly worker, "Any job that's overhead, I wouldn't work without it."
According to Ford, its 2018 incident rate was "one of the lowest on record", with "lost time" falling 75 percent since 2005.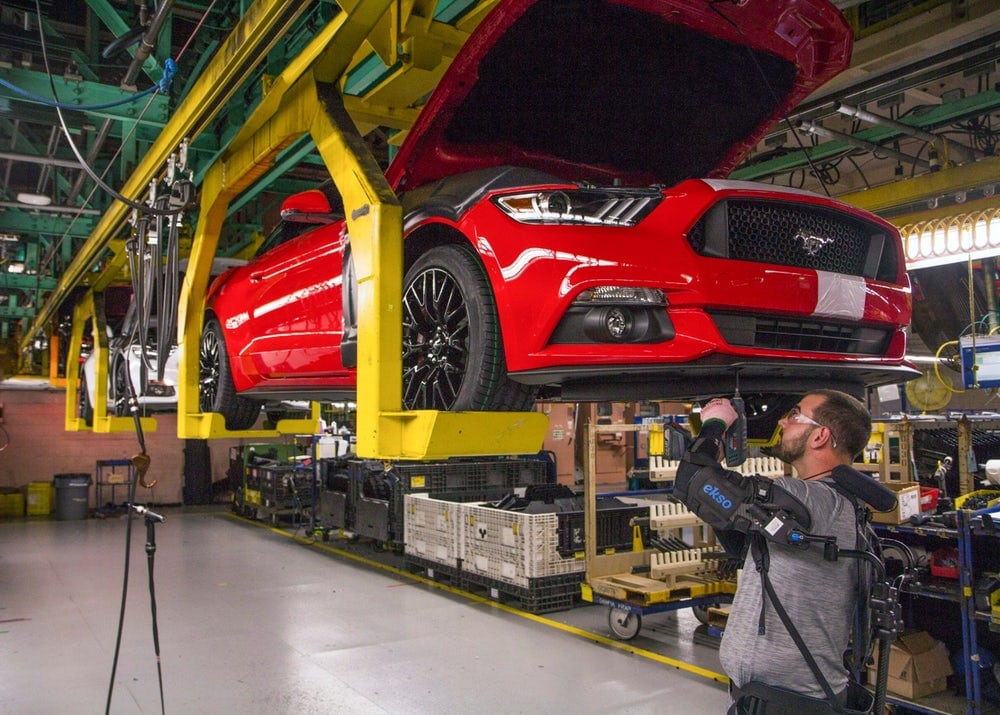 Line work has been compared to lifting a watermelon over one's head up to 4,600 times a day.
At the moment, there are plans to introduce the vests to 12 more plants across Europe, Asia, and South America.
NEXT: FORD PROFIT DROPS IN SECOND QUARTER, THANKS IN PART TO THE F-150 PARTS SUPPLIER FIRE
WATCH
Enjoy the outdoors?
Sign up for daily stories delivered straight to your inbox.