Lexus was a crossover innovator when it launched the midsize RX 20 years ago, but it has been playing catch up in other CUV segments ever since.
Luxury crossovers are hot-selling vehicles around the world, and Lexus is bolstering its lineup with a new compact offering. The all-new Lexus UX will debut at the 2018 Geneva Motor Show, and it is a production version of the 2016 UX Concept. Lexus has released two images giving more insight about the all-new model ahead of the crossover's official debut.
Judging by what we see, the 2019 Lexus UX has a more conservative than the concept, which isn't much of a surprise. The front end shot reveals a clear look at the new compact CUV, which proudly wears Lexus' polarizing "spindle" grille. While the production lines have been drastically tamed from the concept, the UX still gets pronounced fender bulges, vertical side intakes and stylish headlights. A taller, more conventionally shaped roofline should allow the production UX to offer better visibility than it looks like the concept had.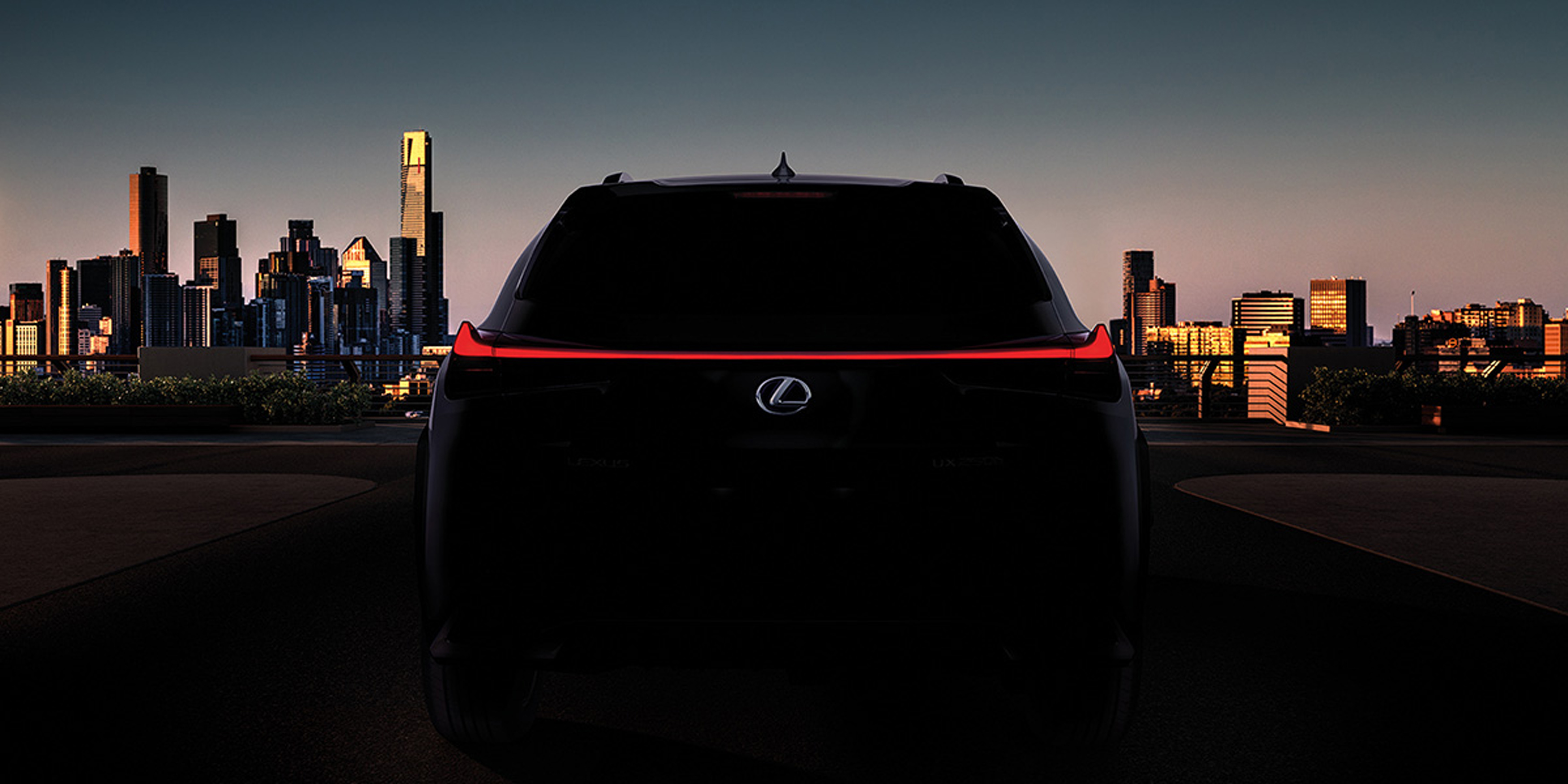 The darkened image of the UX's rear didn't show much... until we brightened the image to overexposed levels. The full-width taillights capped with subtle tailfins were already somewhat apparent, but altering the image revealed added detail as well as the "UX 250h" badge on the liftgate signifying a hybrid powertrain.
No word yet on what power or fuel economy to expect from such a hybrid powertrain, but this model's smaller footprint should allow it to easily top the NX Hybrid's 33 mpg city/30 mpg highway ratings.
Here is a side-by-side comparison of the 2016 Lexus UX Concept (left) with the lightened version of the production model.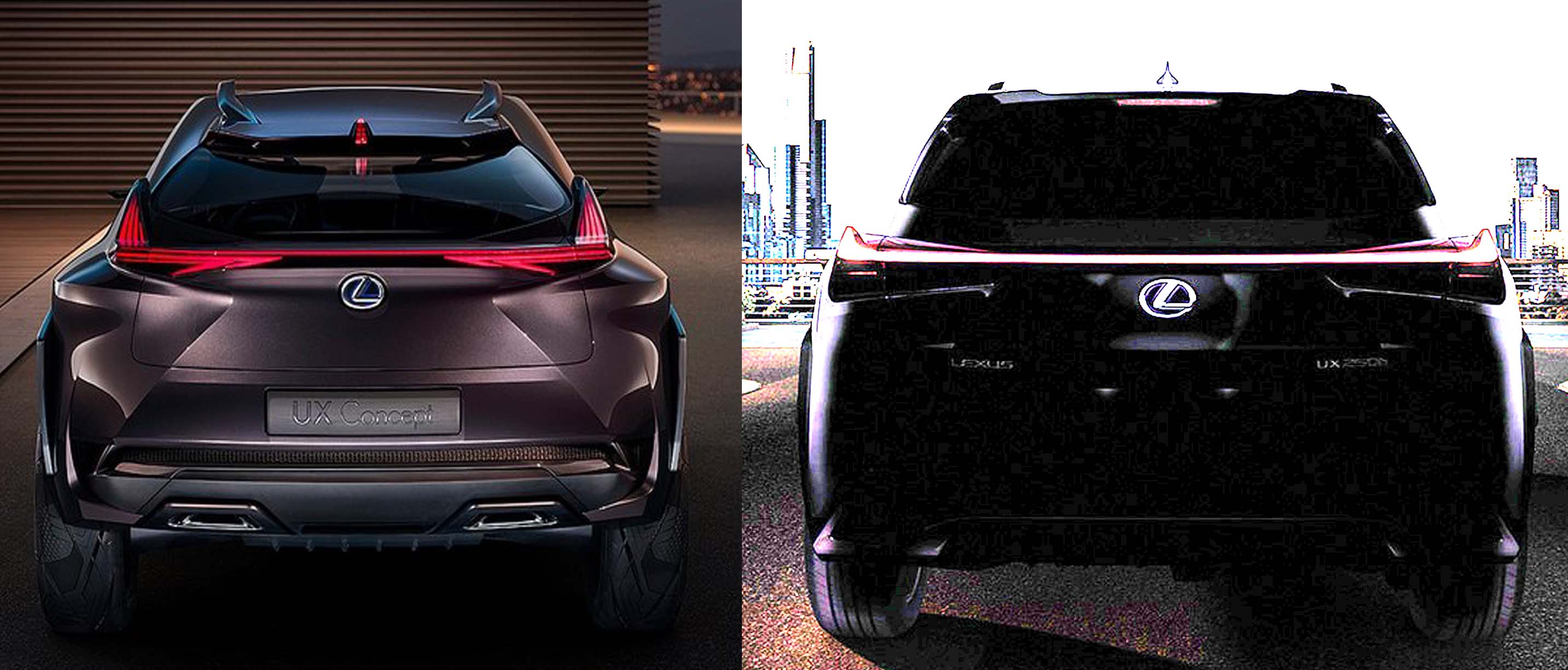 Officially, the only information released about the Lexus UX is that it will be an "urban compact crossover" riding on an " all-new platform." Expect it to be smaller than the Lexus NX, though, taking on entry-level luxury CUVs like the Audi Q3, BMW X1 and Mercedes-Benz GLA-Class.
The Lexus UX comes on the heels of the three-row RX L that debuted earlier this year, which will double Lexus' crossover lineup from two to four. No word yet as to if/when this model will go on sale in the U.S.
NEXT: 2019 CHEVROLET CORVETTE ZR1 BEATS FORD GT LAP TIME AT VIR
WATCH: Oddly Satisfying Car Factory
Enjoy the outdoors?
Sign up for daily stories delivered straight to your inbox.