These firearms are all $1,400 or under.
Spring is here and it's the perfect time of year to purchase a new firearm and become proficient with it as the weather warms and makes time on the range much more pleasant. With a little planning now, you can have a new firearm ready for the fall seasons or even the spring seasons for bear or turkey in no time.
There is no better time to purchase a new firearm. Especially with a new stimulus check arriving soon. If you have an extra $1,400 burning a hole in your pocket, the best way to spend it is on a new firearm for the gun cabinet.
With that in mind, here are # solid options to consider for a new firearm purchase that also will not break the bank.
Savage Model 110 Precision

The classic Savage Model 110 has an awesome, buttery-smooth action that makes it one of the best bolt-action rifles on the market today. While the standard Model 110s are soldi guns, the precision rifles are even better. These things are built for distance and accuracy. They come chambered in popular calibers like .300 Winchester Magnum, .300 PRC, .308 Winchester, .338 Lapua, and of course, the ever-popular 6.5 Creedmoor. These rifles feature a skeletonized stock with adjustable comb heights and length of pull, Savage's adjustable "AccuTrigger," a carbon steel threaded barrel with BA muzzle brake, and a 20 MOA 1pc EGW rail. If you are ready to start reaching out long distance, this rifle is a great deal at $1,300. It can often be found on sale for less than that.
Bergara B14 Wilderness Ridge

Planning an adventure into the American West this fall for elk, moose, mule deer, or some other bucket list big game animal? You will need a rifle that can stand up to the elements when hiking up and down high ridges in unfavorable weather conditions. That is where the Bergara B14 Wilderness Ridge comes in. Bergara built these rifles in popular chamberings like 6.5 Creedmoor, 6.5 PRC, .308 Win, 7mm Remington Magnum and more. They feature fluted steel barrels that are threaded with an Omni muzzle bake and the Bergara performance trigger. Barrel lengths vary between 22 and 26 inches. User reviews rave about the handling and durability of this gun for serious hunters. The price point is good too at a little over $850. Less if you can find them on sale.
Smith & Wesson M&P Sport II

Maybe you are in the market for a solid sporting rifle that's not going to entirely break the bank or your stimulus. The M&P 15 Sport II is a solid option chambered in 5.56mm NATO. This gun would be ideal for either busting predators or as a self-defense option. The frame is aluminum allow and it has a 16-inch steel barrel with a 1:9 rate of twist. It comes standard with folding Magpul sights but is ready for optics with a picatinny rail. Speaking of rails, this gun is ready for standard AR accessories so you can start customizing it to your heart's content. The six-position stock means it adjust quickly for any shooter's frame. For a little under $750, it's hard to beat what you get for the money with the S&W.
Tikka T3x Superlite

Tikka has always been a trusted name for bolt-action firearms and the T3x Superlite series is no exception. The engineers somehow found a way to have the weight on these rifles down to only about six pounds. At the same time, you are not sacrificing firepower since it comes in popular chamberings like 7mm Rem Mag and 300 Win Mag. The ergonomics are excellent thanks to the modular stock. This stock allows you to change out the pistol grips for the optimal angle and comfort. The stock also has a foam insert to help reduce noise and impact to your shoulder. These rifles feature stainless steel, fluted barrels that should hold up to the elements of backcountry hunt quite nicely. For just under $800, you are getting a lot for your money with this one. The user reviews are also almost universally positive with most citing accuracy and comfort as the biggest benefits.
Benelli M2 Field Shotgun

Every hunter can use a versatile semi-automatic shotgun and the Benelli M2 is one of the best in the business for about $1,300. Benelli has spent decades engineering and improving their classic Inertia Drive system that cycles smoothly and a lot cleaner than many other firearms on the market. These shotguns easily handle even 3.5-inch magnum loads. At the same time, Benelli has spent a lot of time with their ComforTech inserts for the comb and recoil pad that make soaking up the kick a lot more pleasant. This gun is offered in a variety of receiver and barrel finishes from a simple, but functioned matte and blued to the latest in Mossy Oak Shadow Grass for waterfowl.
Franchi Instinct Over and Under

If you are looking for a firearm that will age well and will likely hold its value, you cannot go wrong with a classic over and under. The Franchi Instinct L is a solid firearm to consider. These are excellent upland bird hunting and trap shooting guns. These guns are available in both 12 and 20-gauge models and come in at a trim six pounds. That means they are easy for younger shooters and adults with smaller frames. The stocks and forend are made from A-grade walnut and feature steel receivers. The barrels feature fiber optic sights for easier target acquisition in all kinds of light.
Kimber 1911 Two Tone

It is hard to go wrong with a classic 1911 style pistol for part of your stimulus check. At $750, the Kimber is highly affordable and should last a lifetime of use. Kimber chambers their two tone pistols in both .45 ACP and 9mm Luger. Barrel lengths vary between three and five inches. These handguns have a brushed and polished stainless steel frame that is offset nicely by a black steel slide. An additional feature that makes them pop is the rosewood grips. If you have always wanted a 1911, the time is now to pull the trigger. Pun intended.
Taurus Raging Hunter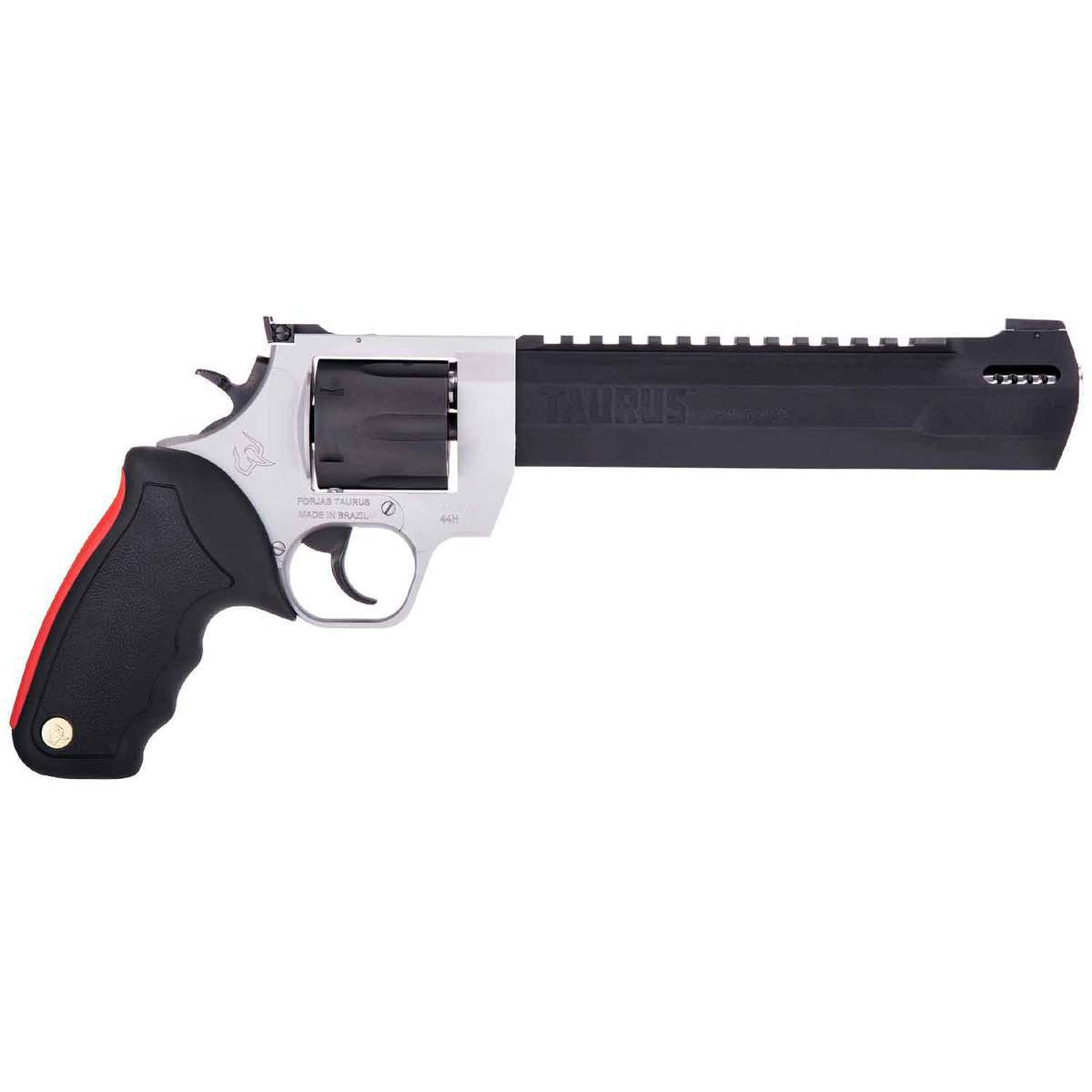 If you have always wanted to give handgun hunting a try but didn't know what to get, the Taurus Raging Hunter line offers a bevy of caliber choices at a price under $1,000. You can pick up a classic round like .357 or .44 Magnum, or if you're looking for power, consider something more exciting like .460 S&W or .454 Casull. Most come with rubber grips and fixed sights. Most also come with picatinny rails for mounting a more serious optic to help dial in your shots. These are big, heavy revolvers with the knockdown power necessary for big game animals or for those who simply want something fun for the gun range.

For more outdoor content from Travis Smola, be sure to follow him on Twitter and check out his Geocaching and Outdoors with Travis YouTube channels.
NEXT: THE 5 BEST HOME DEFENSE SHOTGUNS
WATCH