Finding a pet sitter can be tricky, but getting your pet the proper companion shouldn't cause more stress.
Pet sitters are a great alternative to taking your dog to a boarding kennel. Some dog breeds don't do well when staying in kennels and prefer to stay in their own homes where they are more comfortable. Of course, you can hire the kid next door, but not all kids are old enough to pet sit, and family members are not always available. In addition, many pet parents prefer the peace of mind that comes with hiring a professional pet sitter.
Many dog sitters who work for pet sitting organizations, or have their own dog sitting businesses, are background checked and usually have certifications and first aid training that can put many minds at ease. Potential pet sitters are easy to find if you know where to look. Pet owners can find a responsible pet sitter that fits their pet's needs by using a few resources and asking the right questions.
How To Find A Pet Sitter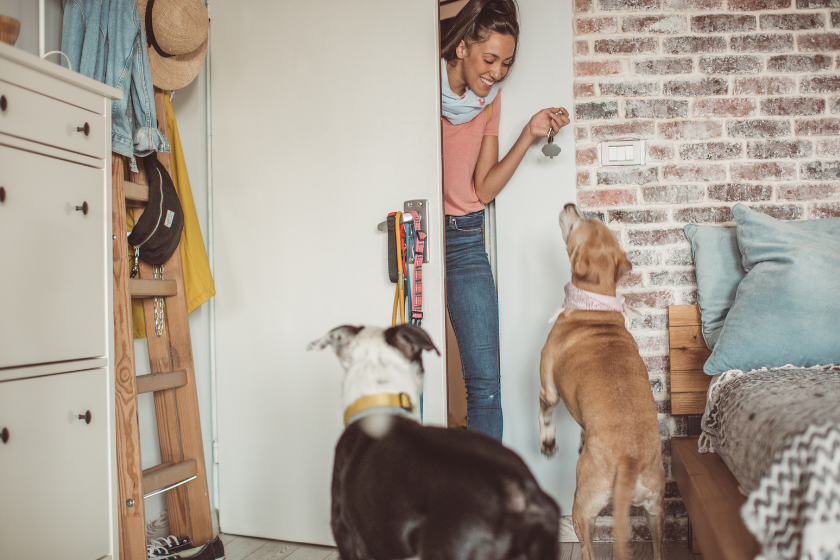 Finding the best pet sitter for your dog or cat can seem like a daunting task, but it doesn't have to be. Here are a few ways to make your pet sitter search more successful.
1. Ask For Recommendations
Your close friends and family members can be a treasure trove of information. You can also check with your veterinarian, groomer, or doggie daycare to see who they recommend taking care of your pet. If you have a dog walker in place already, you can check to see if they would be interested in watching your pet, too.
2. Use Pet Sitter Services
Many modern pet owners are already using pet sitting services to find their next dog sitter. Check out sites like Rover.com and Care.com to research hundreds of experienced sitters in your local area. Often, you can find qualified pet sitters who have a lot of experience, and you may even find highly-rated caregivers at the last minute. You can read reviews and testimonials on the site, giving you a feel for whether or not they are right for your pet.
3. Consult a National Database
The National Association of Professional Pet Sitters is a great resource for finding pet sitters in your area. Just enter your zip code, and they will give you a list of vetted pet sitters. NAPPS members have ongoing educational opportunities, certifications, and access to many resources that make them better pet sitters for your furry friend.
4. Check Local Guides
Your local community is a great place to get referrals for pet sitters. Many people visit local pet Facebook groups or apps like Nextdoor to find quality pet sitter recommendations. If owners are thrilled with their pet caregivers, they will readily give glowing reviews. In contrast, if someone has a terrible experience with a local sitter, they will let you know who may be best to avoid.
Questions To Ask Your Pet Sitter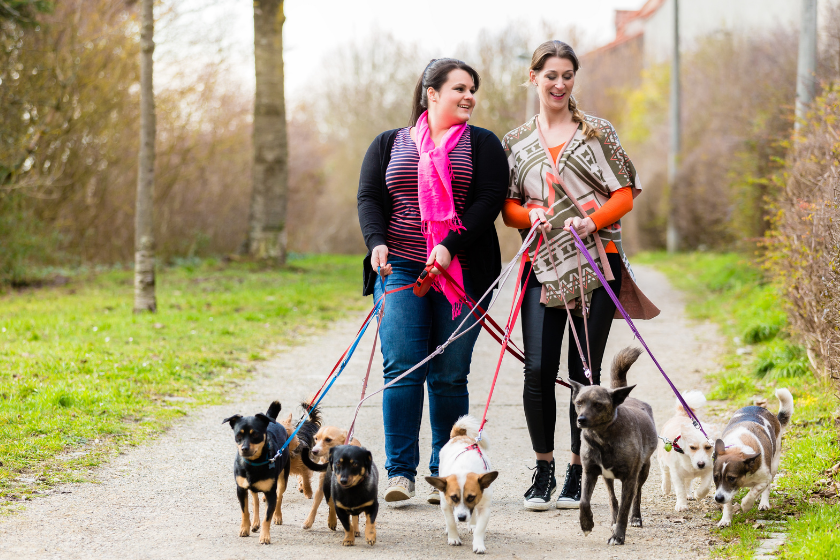 RELATED: What To Look For In School-Age Pet Sitters
Not everyone is cut out for pet care. When you talk to a potential pet sitter, ask them questions to ensure that they are the best fit for your furry best friend. Here are some questions to ask:
What types of pets have you watched?
How long have you been pet sitting?
Are you licensed and bonded?
What training or certifications do you have?
What is the daily routine?
What do you do for playtime?
What do you do in case of an emergency?
Can I have the contact information for your references?
Do you have a backup in case of emergency or car trouble?
Major red flags are if the pet sitter will not give you their references or feel like they are not being open and honest with you. You may want to look at another candidate.
How did you find your pet sitter? Tell us on our Wide Open Pets Facebook page.
Enjoy the outdoors?
Sign up for daily stories delivered straight to your inbox.