The WyndScent Grenade is put to the test and delivers impressive results.
Scent Control. Ask 100 hunters their thoughts, and you'll get 150 different answers. Scent control strategies are a dime a dozen. (Here's our favorite). That's why, when I was first exposed to the guys over at WyndScent, I was intrigued, but skeptical.
If it isn't obvious from one of my previous Scent Camouflage articles, I like to keep things simple. I tend to raise an eyebrow anytime someone suggests introducing man-made or non-natural scents into the hunting equation. For that reason, I was a good choice to test the new technology from WyndScent.
Ok, so the Wyndscent technology is not necessarily "new." However, its application to the hunting industry may be. Using vapor to emit scent has recently been made popular by the trendy (and somewhat annoying) vape/e-cigarette craze. The thought process is simple: infuse the vapor with the right scent mixture and start vaping. The good news is, with WyndScent, you don't actually have to smoke anything.
I tried out the Wyndscent Grenade to see what it can do.
How does it work?
This little beauty is a breeze to operate. A simple squeeze of the Grenade emits a strong mixture of scent and doubles as a powerful visual wind detection device.
For this field test, we were using the Doe Estrus scent tube. Did it work? See for yourself. These photos and video were taken on a late December morning over the course of about 60 minutes.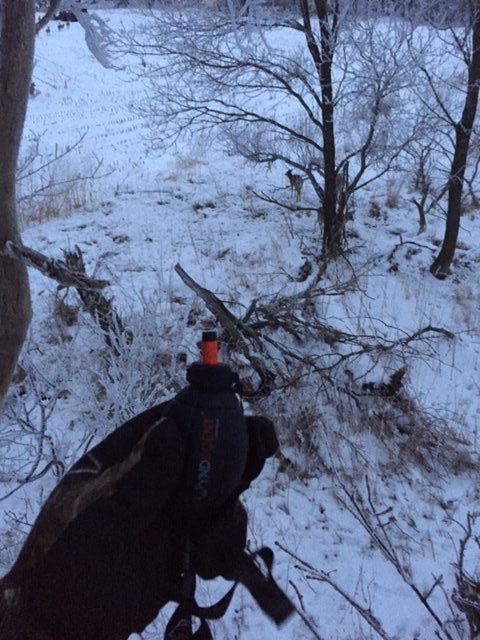 The air vapor disposal is steady but not too heavy, and the innovative hand-operated squeeze bottle worked wonders.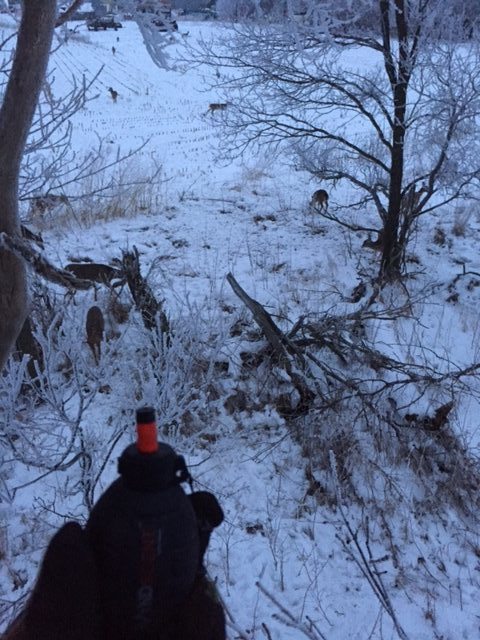 As far as wind indicators go, it worked like a charm.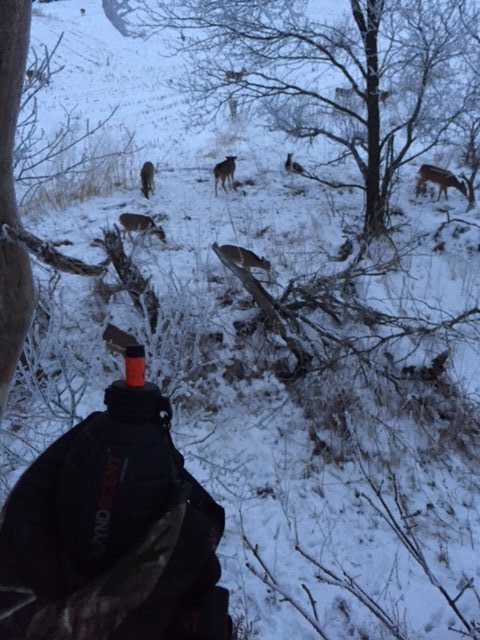 It's not a complete scent eliminator, but the WyndScent Grenade puffs just the right deer hunting scents you would need. Doe Estrus worked great for me.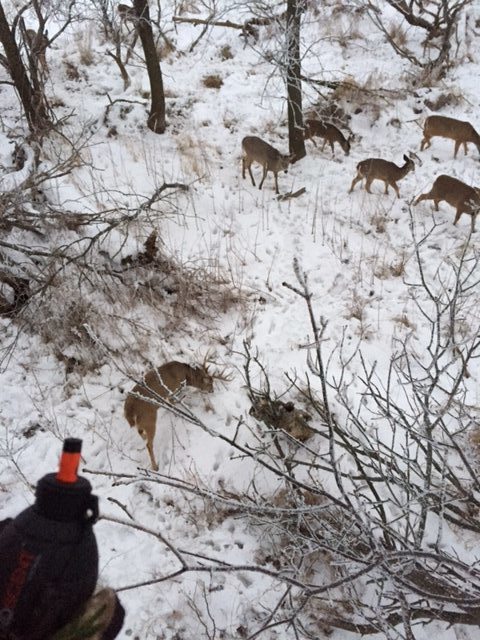 Here's a video as well:
These results speak for themselves. Over 30 deer walked within bow range that morning, including this nice 10-point. He was a tempting 3.5-year-old pushing 150".
He got to walk, but we'll be back in the same stand next year, and we'll have our WyndScent Grenade with us.

If you want to see deer hunting success, I'd suggest giving them a try.
Like what you see here? If so, Click here to read more great hunting, outdoor, and shooting articles by Reid Vander Veen. Also, check him out on Twitter @ReidVanderVeen and on Instagram.
NEXT: HOW TO TALK TO YOUR ANTI-GUN FAMILY THIS CHRISTMAS
WATCH: