One of the best things about summer are all the unique and fun festivals held across the country. A lot of festivals are an absolute blast, but an adult blast. It's hard to bring the kids along for Beer Fest or your favorite EDM festival. But you can still share your love of festivals with your children by going to one of the many family friendly festivals being held this summer. After two years or pandemic and uncertainty, it seems like everyone is ready for a festival party this summer, kids included. Whether a music festival, an ice cream festival, a kite festival, or a local street festival with vendors, food, and live music, the entire family will have a ball at any of these family-friendly festivals happening this summer.
Family-Friendly Festivals in July
National Cherry Festival in Traverse City, Michigan | July 2-9
Pure Michigan through and through, the National Cherry Festival in Traverse City brings the local agriculture, communities, vendors, residents, visitors, and more to the Cherry Capital of the World. With an entire slew of family fun activities, this world-renowned event also delivers a beautiful variety of all-age entertainment, from live music to health and wellness programs to online events and more! The Cherry Festival brings all that is "pure" to its attendees, spanning one glorious week at the beginning of July.
Ysleta Mission Festival in El Paso, Texas | July 12-14
We highly recommend checking out the Ysleta Mission Fest in El Paso, Texas, for those in the country's southwest region. One of the nation's oldest living and historic missions, this 337-year-old mission is the home to a yearly celebration that embraces all things culture, art, music, crafts, food, and games. Thousands of festival-goers gather on these historic grounds for an eclectic mix of family-fun activities.
Roswell UFO Festival in Roswell in New Mexico | July 1-3
Celebrating its 75th year this summer, the UFO Festival is an iconic event for all things extraterrestrial. The Galaxy Fair is a free event that features entertainment for the whole family. Fun-tastic offerings include live music, a beer garden for the adults, kid's games and crafts, speakers, art, a circus camp. This shindig has our number one priority required for a family-friendly event: a Kids Zone - a totally autonomous space dedicated to all things children.
For the adults, indulge in local beer and wine samples at the Galaxy Cantina and check out all of the fantastic food vendors. This year, the headliner for the Main Concert Event is the country music band Midland. There is an Alien Chase 5K walk/run with same-day registration and costumes encouraged.
Bay Area Kidfest's Contra Costa Con in San Francisco | July 17
The Bay Area is known for its festive events, and this thriving metropolitan hub also caters to the young ones in your crew. Produced by Bay Area Festivals (the ones behind Kid Fest Concord), the Contra Costa Con presents the pop culture, toys, anime, art, and collectibles for the whole family to appreciate. A costume contest encourages the family to dress up together. At the same time, a large mix of vendors sells today's most popular new and vintage items.
Golden Days in Fairbanks, Alaska | July 23
Embracing the state's history in the gold rush, Golden Days has been happening in the city's heart since 1952. The main attractions of this five-day festival include the grand parade (Alaska's largest parade), a rubber duckie race with 8,000 plastic ducks in the Chena River (there are also insane cash prizes), and a Street Fair with a Kids Korner, which hosts free activities for young ones like face painting and pony rides.
Atlanta Ice Cream Festival | July 23
Nothing says family fun like an ice cream festival! Held in Midtown Atlanta, this sweet treat of a one-day event takes place at Piedmont Park for a full day of samples, excitement, laughs, and probably too much sugar. The 12-annual festival happens the third week of July.
RELATED: Atlanta, Georgia: 7 Reasons to Sink Your Teeth Into The Peach State's Capital

U.S. Open of Surfing in Huntington Beach, California | July 30-August 7
The Vans U.S. Open of Surfing is a cornerstone competition encompassing the entire surfing culture. A seven-day celebration on the beautiful shores of the Pacific Ocean in Huntington Beach, this surfing classic also provides the best views of some of the finest surfers in the entire world. Bring the littles to witness some wild waves and participate in some of the kid's activities on the schedule.
Family-Friendly Festivals in August
Nisei Week Japanese Festival in Los Angeles, California | August 14-22
Called Nisei Week Japanese Festival, this week-long family event is Produced by The Nisei Week Foundation, a non-profit dedicated to Japanese and Japanese American culture. The event features traditional activities, shows, music, entertainment, food, and family fun. If you find yourself in the Los Angeles area in mid-August, definitely take the little ones to Little Tokyo.
Boulder County Fair in Longmont, Colorado | August 11-14
A long-standing event for lovers of all things rodeo and country, the Boulder County Fair festival takes place on Longmont, Colorado's fairground. The schedule is fully-stacked with unique events and programs for adults and children alike. Kiddie-centered events include the carnival, live entertainment in the Fair Garden, the corral and petting zoo, 4H galore, and all of your favorite food trucks and fair foods.
LEAF Global Arts Festival in Asheville, North Carolina | August 19 & 20
Leaf Global Arts are on a mission to connect culture and create community through world music, preservation, educational arts, and more. With multiple events throughout the year in Asheville, North Carolina, the LEAF Downtown event has hosted more than 100,000 people, families, and people from all corners of the earth to enjoy 960 performers from 19 countries. Their two-day event offers the Art Dash 5K, where you are accompanied by art and music along your stroll (costumes are encouraged, and pets are allowed).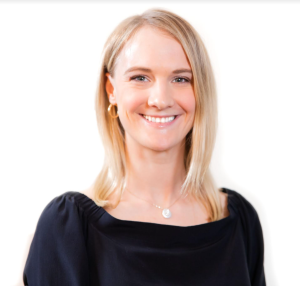 An avid adventurer and lover of all things outdoors and travel, Sydney Paschall has explored and discovered as many beautiful places as she can, with extra time spent in Oregon, Colorado, and driving up and down the west coast. Now based in Austin, Sydney focuses her time on writing, social justice, activism, living more mindfully, and staying active to optimize the mind, body, and soul. Instagram: @_sydshine
Share your favorite family-friendly festivals on our Wide Open Roads Facebook!
Enjoy the outdoors?
Sign up for daily stories delivered straight to your inbox.