Read Ted Nugent's take on the election, public lands, and much more to kick off 2017.
Ted Nugent has been in the limelight for decades and has garnered a plethora of accomplishments along the way. A Rock 'n' Roll star and strong ambassador for hunters, Nugent has built the reputation of having the utmost respect for game and philanthropic behaviors.
We recently got a chance to pick his brain about a few topics. Enjoy!
1. What's your take on the outcome of election?
Glory Glory Hallelujah! We the people in the asset column of America have spoken, and I could not be happier. For the first time in my life, hunters and gun owners have a real ally in the White House.
2. W
hat impact do you think the election will have for outdoorsmen?
I know that Mr. Trump is attuned to the conservation concerns of us sporters and will surround himself with reasonably knowledgeable wildlife experts, including his two hunting sons. That being said, now more than ever we must drive hard for 10 million NRA members and increase our demands for scientific-based regulations from our elected employees.
3.
What's your view on the government attempting to sell off public land?
As long as we the public have oversight control of the transactions, I believe the government should own no land. All the best conservation is found on private land; the best hunting, fishing, water, habitat, timber, energy and quality air, soil and water is best at the hands of private ownership stewardship. Fedzilla never gets anything right.
4. What is your most memorable hunt?
My Lord, my memory bank overflows with dazzling adventures and hunts of over 60 years! Our annual family bow hunts up north in Michigan growing up in the 1950s and 60s imprinted powerfully on me. I'll never forget those exhilarating bow hunts on the western slopes of Colorado back in the early 1970's with Jerry Byrum and Michigan bowhunting legend Ron Chamberlain humpin' those steep mountains of the Uncompahgre National Forest in 90+ degree heat.
Those early-season late summer deer camps in God's country loaded my memory bank with glowing visions and imagery that are as vivid and joyous today as they were on those golden aspen mountainsides over 40 years ago. To think I have been beyond blessed to share so many campfires with Fred Bear is indescribable. But it is those many hunts at the behest of families saying good-bye to their terminally ill children that I was a part of that have provided me untold strength and spirit. And of course, there was last night's amazing bow hunt for another incredible whitetail that shines ever so bright!
5.
In your opinion, is the outdoor industry going in the right direction?
As always, there are many positives and many negatives. Overall, the industry as a whole cannot get out of its own way. This entrenched preaching to the choir is dangerously counterproductive. Nobody outside our industry knows what SCI stands for, or what the Boone & Crocket or Pope & Young Clubs do. The industry has failed miserably at educating the public how sustain yield wildlife management has benefitted all wildlife.
6.
What would you change?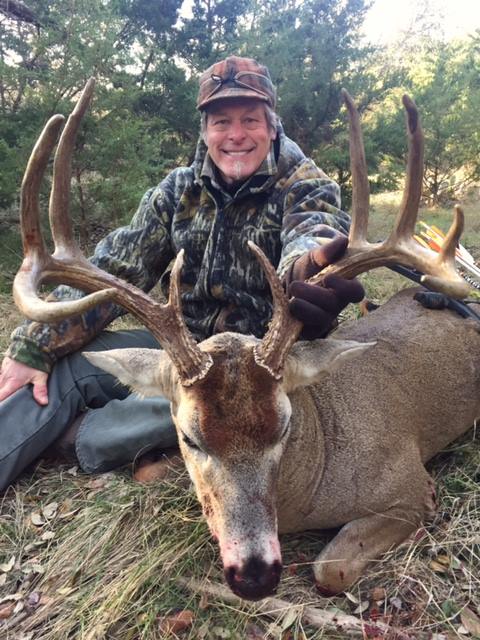 I would hope that all these hunting orgs earmark some of their enormous budgets to penetrate the national and global media with our astonishing wildlife management success story and thereby crush the insane animal rights/anti-hunting lunatic fringe once and for all.
7. What can we expect from you for 2017?
Feeling very gratified with my 68-year WE THE PEOPLE hell-raising efficiency, I am committed to increase it exponentially each year. I can guarantee that the Lord's year 2017 will see me creating more ferocious animal breeding soul music, celebrating the best hunting campfires ever with family and friends and more charity work with my 26 year strong Ted Nugent Kamp for Kids and every imaginable military and law enforcement charity there is. I can also guarantee that my logic-driven life will continue to bring much anguish and hate to the America-hating liberal left. Can I possibly deserve such a bonus?
[divider]
It sounds like Nugent will be busy for the upcoming year and spreading positivity through his charity and hunting endeavors.
https://rumble.com/embed/u7gve.v3tpld/
NEXT: TIM WELLS CONFRONTS ANTI-HUNTERS ON FACEBOOK
Enjoy the outdoors?
Sign up for daily stories delivered straight to your inbox.