Dragon Eyewear has released their new line of fishing sunglasses. And yes, they float.
Dragon Eyewear has been around for a long time, and has made significant headway in the action sports space, specifically surfing, skiing, and snowboarding. Mastering sunglasses and goggles for those outdoor pursuits and lifestyles has led to more specified objectives, one of which is embodied in the new launch of their first ever line of fishing sunglasses.
As part of their XP Cross Performance Series, which focuses on high performance sunglasses for mountain landscapes, winter environments, and water bodies, the fishing-centric shades are purpose-built and effective across the spectrum.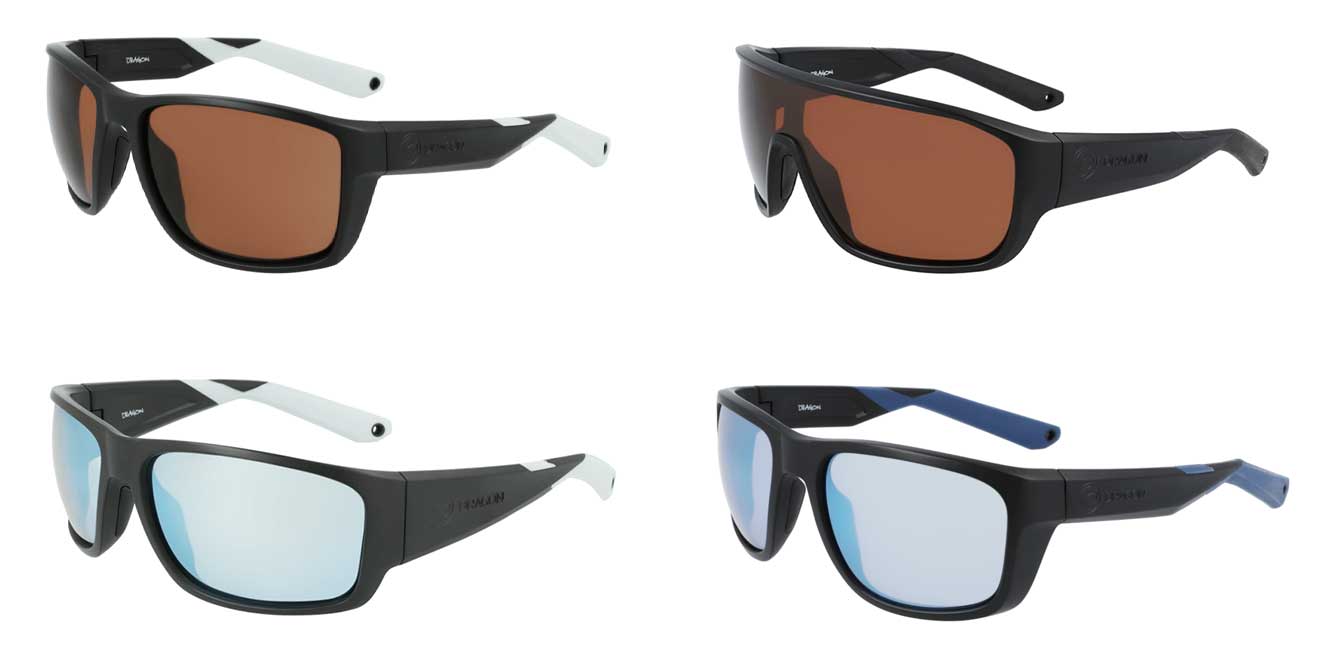 The newly-released Reel X LL Polar, Tidal X LL Polar, Shore X LL Polar, and Vessel X LL Polar all feature angler-satisfying features and eye-catching styles that continue the Dragon tradition of sleek, sporty sunglasses that are comfortable to wear all day.
Most notably, the shades feature Dragon's H2O floatable technology, made with an injection molded thermoplastic with a lower density H2O material. The detachable leashes, a nice extra touch, are also floatable.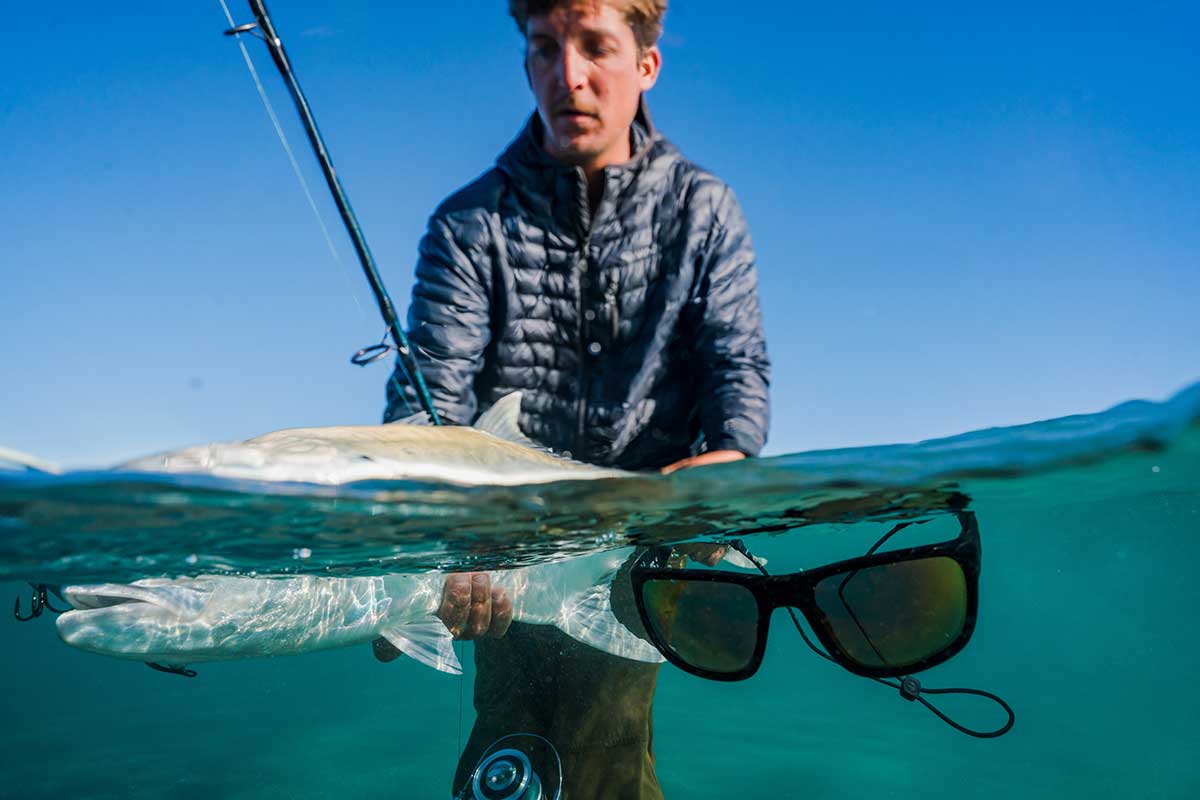 The sunglasses repel water, dirt, dust, and oil and use water-resistant hardware. If you're fishing up to your chest in waders, jumping in the water to cool off, or just hanging out by the pool, you won't have to worry about these shades getting dunked like you would with, well, nearly every other pair you've owned.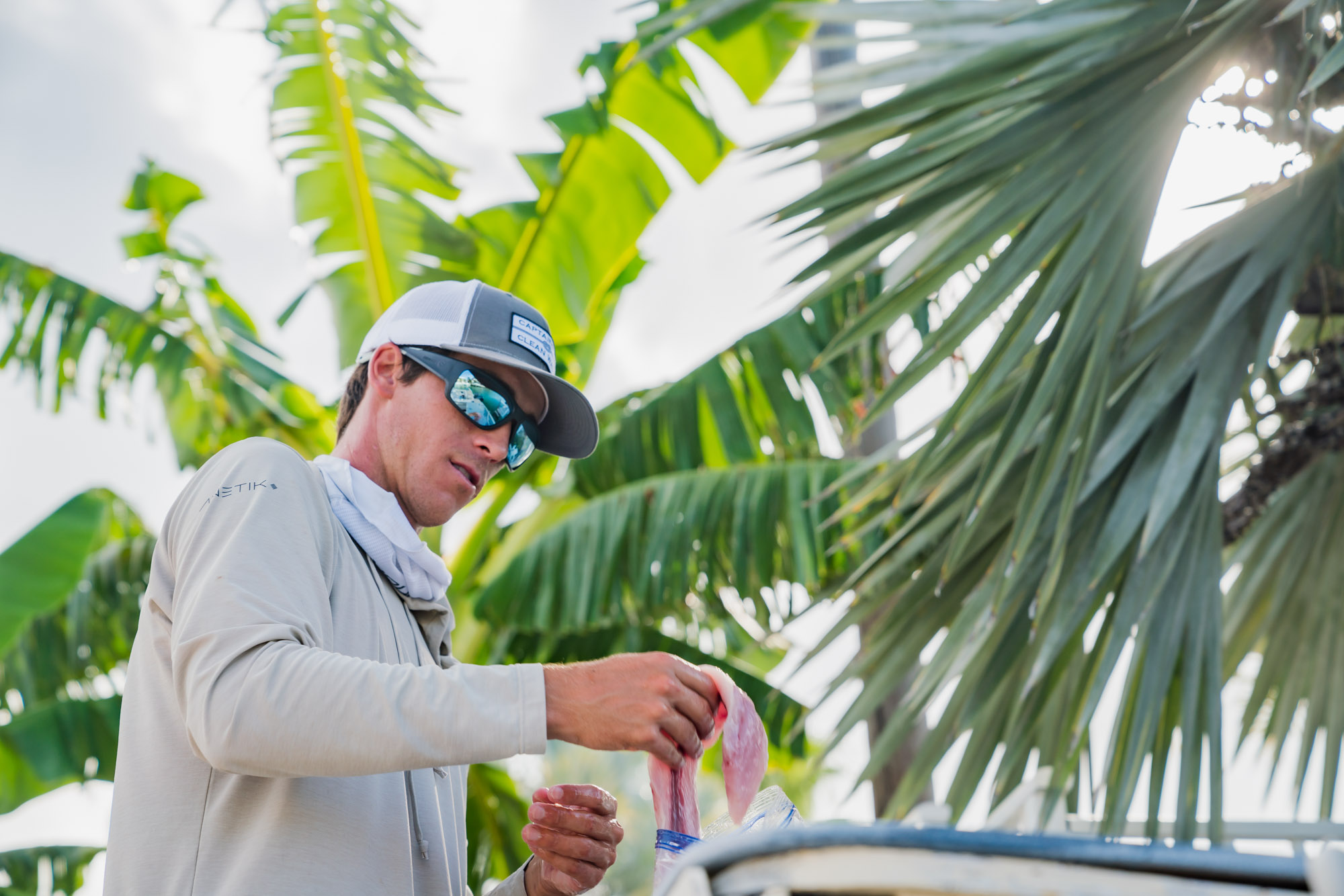 As with most sunglasses, and especially with ones meant for fishing, the polarization of the lenses is exceptionally important. These Dragon shades utilize Performance Polarized lenses with Lumalens Color Optimized technology, which enhances clarity, improves depth perception, and filters out haze and glare.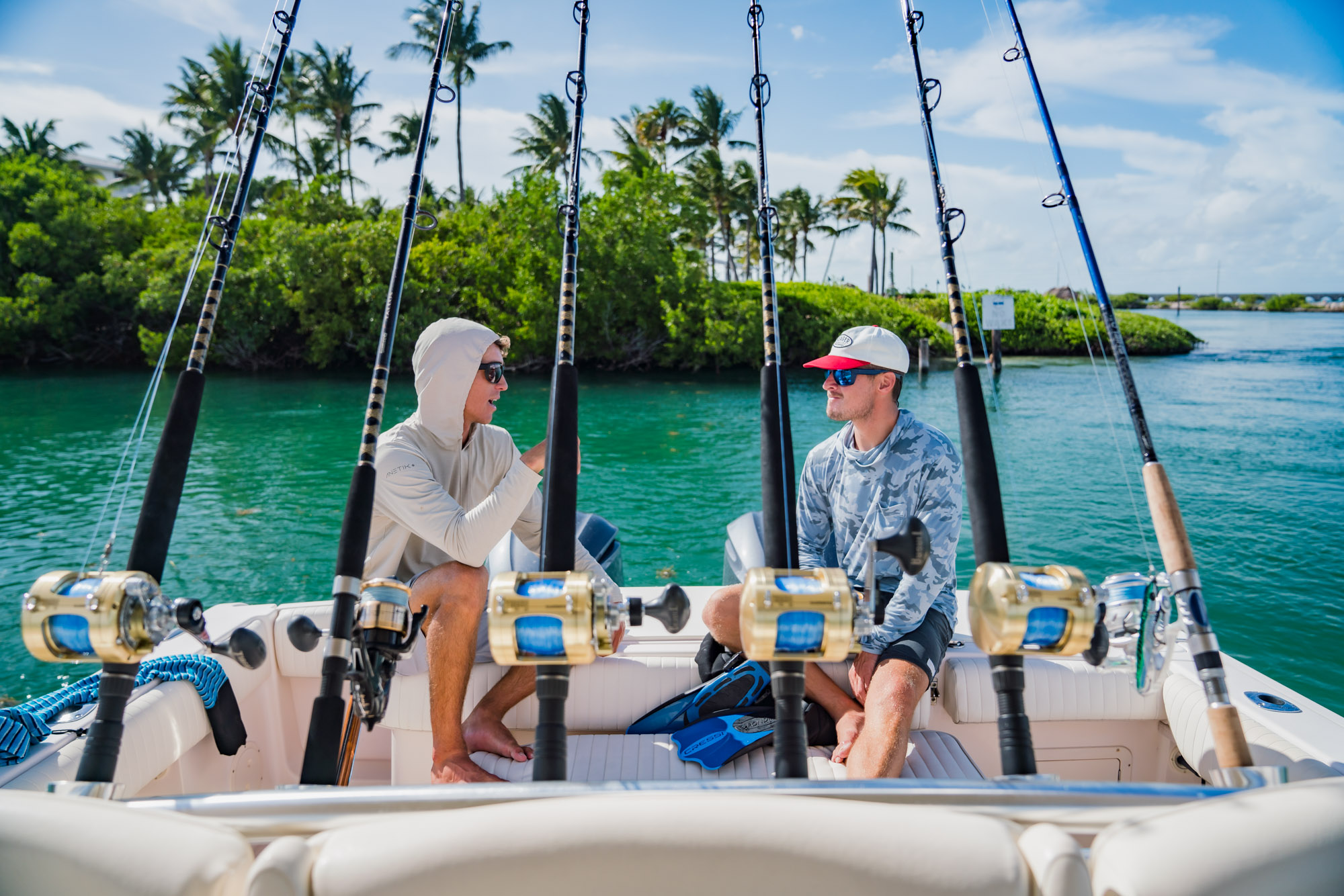 "Dragon is well known for designing eyewear to complement water and snow activities, so expanding into the fishing space is a natural progression for the brand," said Thomas Burkhardt, Senior Vice President of Global Brands, Marketing and Design for Marchon Eyewear, Inc. "The Fishing Collection features Dragon's H2O Floatable technology, offers seven distinct lens tints and four styles for every type of angler, from deep-sea to fly fishing. Options of styles and lens tints that are specific to different environments gives the wearer the ability to choose a sunglass that fits his or her needs."
To find out more or purchase a pair of Dragon's new fishing sunglasses, go to DragonAlliance.com.
NEXT: 12 INNOVATIVE NEW FISHING LURES WE'RE EXCITED ABOUT
WATCH
Enjoy the outdoors?
Sign up for daily stories delivered straight to your inbox.