There's room for everyone on top of the wedding cake!
You, your significant other, and your pet should have a place on top of the cake. Plus, saving the cake toppers gives you a great memento from your big day and to have one of your dog would be pretty sweet.
These couples included their dog on top of their wedding cake with pet cake toppers and it really just adds to the sentimentality of the ceremony. After all, the dog is a big part of your life and your relationship.
Here's proof.
1. Gil the groom, Luna the bride, Einstein the Corgi, and Chimney the Jack Russell/Pug Mix and their custom cake toppers.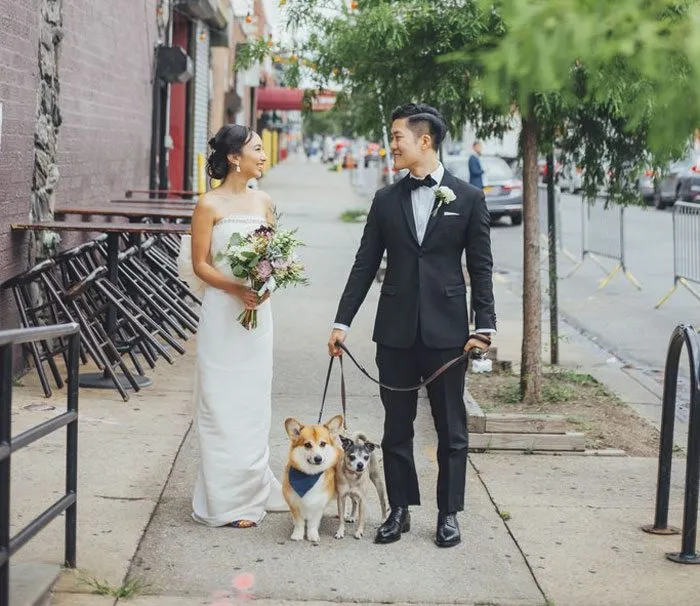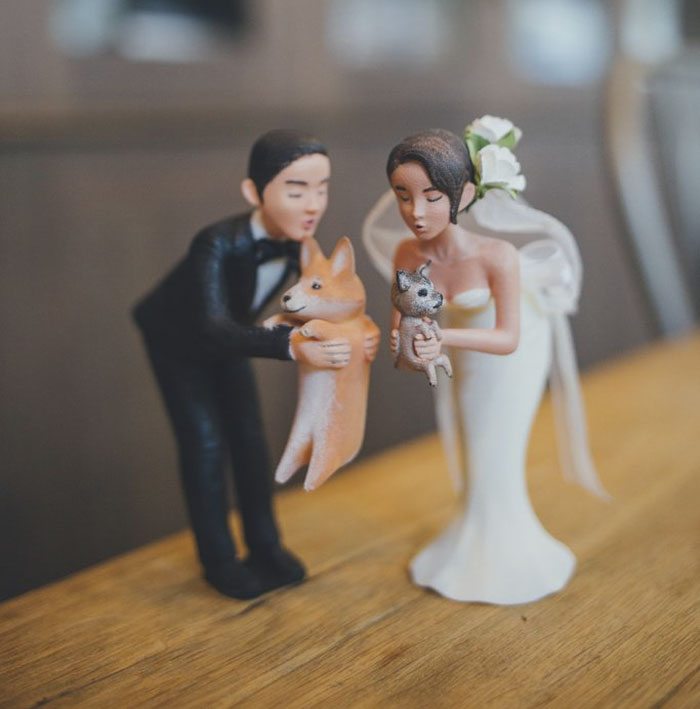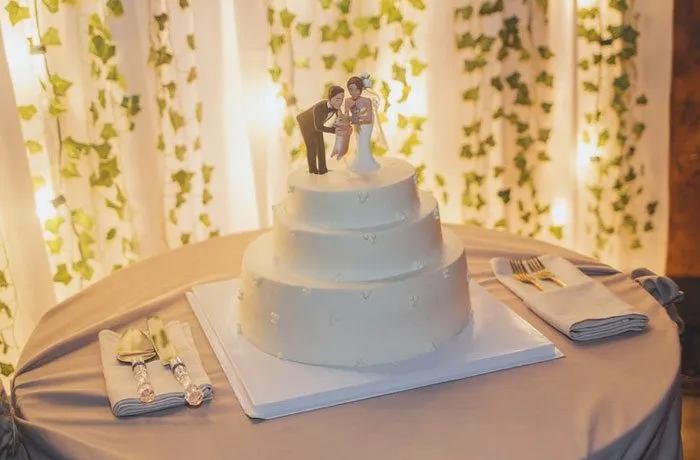 Photos by Into the Story via Bored Panda
2. Newly-weds and their Boxer dog cake topper.
This cake for a #wedding at @WinCathedral has a little golden retriever #puppy peeking out from one of the tiers! pic.twitter.com/qiEDVAOJpn

— Final Touch (@FinalTouchCakes) August 2, 2016
4. This loving couple didn't forget their Pomeranian.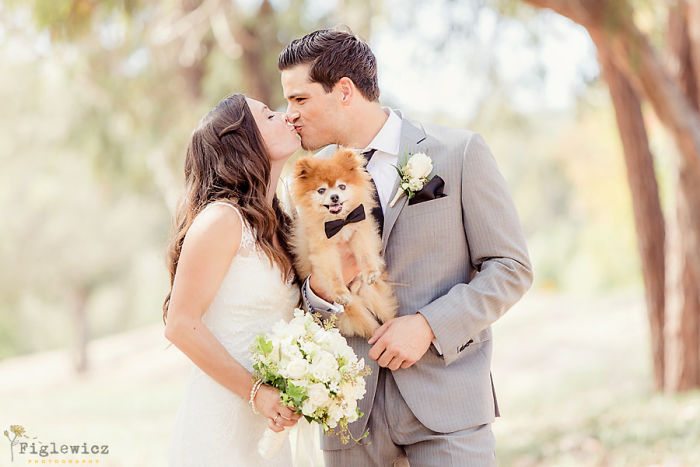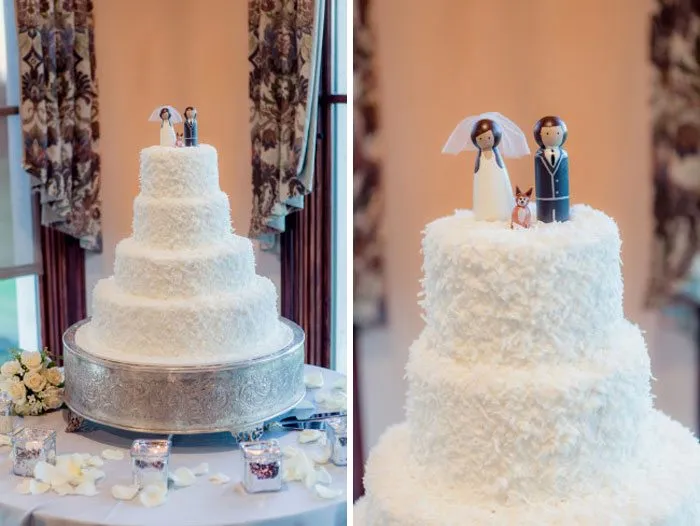 Photos by Figelwicz Photography via Bored Panda
5. Maybe you and your significant other each have dogs, so it's a union for them too.
6. Another hidden pup under the sweetness!
7. The Lab that found its way into the family.
8. Sausage dog matrimony.
https://www.instagram.com/p/BUpCqojg9Ol/
9. Border Collie love with some color pop.
10. Lacey and Jed and all their dogs!
11. High five to marriage and dogs and custom wedding cakes!
12. Making pups part of the big day.
There are many ways to incorporate your dog into your wedding. They can be the ring bearer, or part of the wedding party, standing with the bridesmaids and groomsmen. It is a good idea to designate someone to care for your pooch throughout the celebration, to make sure they have water and give them some breaks if they are overwhelmed.
You can also have other dog decor at your wedding. What if you had dogs on the table place cards? Or asked for some dog-themed wedding gifts? You can also print out photos of your dog for photo opportunities. If you opt for cupcakes rather than a wedding cake, little dog cupcake toppers would be super cute. Having a dog wedding theme would be fun!
Of course, if your pup isn't comfortable being in a party environment it's best they stay at home. For more tips on having your dog part of your wedding, go here.
There are also many options for more generic dog wedding cake toppers, if you don't have time or capabilities to get a personalized cake topper made. Check out some adorable silhouette dog cake toppers on Etsy and Amazon.
Was your dog part of your wedding? Will they be? Tell us in the comments below!
WATCH NOW: Pawty in a Box Unboxing
Enjoy the outdoors?
Sign up for daily stories delivered straight to your inbox.